A 30-year-old Commerce man lead deputies and police on a high speed chase on State Highway 11 west from Hopkins County to Commerce that resulted in a vehicle crash, and ended with a foot pursuit, according to arrest reports.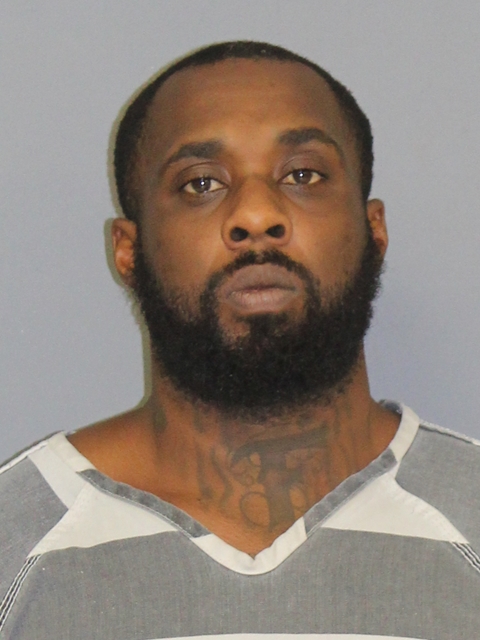 Hopkins County Sheriff's Office Deputy Elijah Fite reported a attempting to stop a Chevrolet Bolt with no license plate that was traveling east on State Highway 11 west near FM 275 north. In response to the patrol vehicle's emergency lights, the vehicle pulled onto the shoulder of SH 11 west near County Road 4731, but instead of stopping immediately made a U-turn and began traveling west toward Commerce.
The deputy began pursuing the four-passenger vehicle on SH 11 west as it increased to speeds in excess of 100 miles per hour as it continued traveling west into Hunt County toward Commerce. The driver, identified in arrest reports as Rashad Oneal Hall, appeared to lose control of the vehicle, causing it to roll over at the intersection of of Culver and Maple streets in Commerce.
The driver then allegedly exited the vehicle and began to run from authorities. Fite reported pursuing Hall on foot to the 200 block of Maple Street, where Hall surrendered and was taken into custody by Fite and Commerce Police Officer T. Oakley. Hall reportedly refused medical treatment and admitted to having marijuana in the vehicle. They checked and found he was telling the truth.
Hall was taken into custody at 12:52 a.m. Nov. 5, 2021, in Commerce. He was transported to Hopkins County jail, where he was booked at 3:12 p.m. Nov. 5 on an evading arrest or detention in a motor vehicle charge.
Hall, who is also known as by Shad, remained in Hopkins County jail Friday evening, Nov. 5, 2021, in lieu of a $50,000 bond on the evading arrest charge. He was also served during the day Friday with warrants for insufficient bond on Aug. 14, 2021 evading arrest or detention with a vehicle and driving while license invalid charges. The new bond on those charges were set at $50,000 on the first and $5,000 on the driver's license charge, according to jail reports.
The Hopkins County Sheriff's Office is located at 298 Rosemont St., Sulphur Springs, TX 75482. Non-emergency calls can be made to (903) 438-4040.