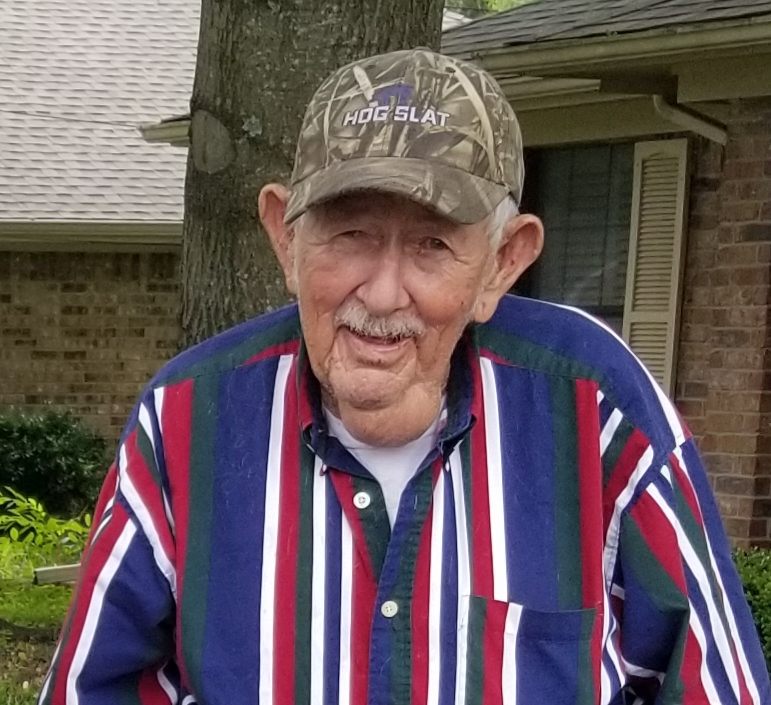 Graveside services for Virgil Ray Brown, age 85, of Sulphur Springs, Texas, will be held at 2:30 p.m. Monday, October 18, 2021, at Rockdale Cemetery with Bro. Mike Eason officiating. Pallbearers will be Ben Worsham, Dusty Worsham, Clay Brown, Jesse James Brown, Donny Brown, and Shane Gilbert. Visitation will be held from 1 to 2 p.m., prior to service time, at West Oaks Funeral Home.
Ray passed away on Saturday, October 16, 2021, at Sulphur Springs Health and Rehab. He was born on May 4, 1936, in Brownsboro, Texas, the son of Virgil Grady and Irene Wyatt Brown.
He worked for AP Green for 21 years, and he also owned and operated Brown's Dairy until 1975. He was a member of Cross Country Cowboy Church.
Ray is survived by wife, Sharon Brown of Hope, AR, and sons, Jackie Ray Brown, James Lee Brown and wife Angie, all of Sulphur Springs; brothers, Billy Jack Brown of Mineola and Gerald Dean Brown of Brownsboro; sister, Dessie Ragland of Texas City; grandchildren, Ben Worsham, Dusty Worsham, Reggie Emerson, Jeremy Brown, Jesse James Brown, Amber Gilbert, Morgan Brown, Jessie Brown Seale and Clay Brown; and 24 great-grandchildren.
He was preceded in death by his first wife, Sue Nell Morgan Brown; daughter, Juanita Kay Brown Wood; and four sisters.
Arrangements are under the direction of West Oaks Funeral Home.