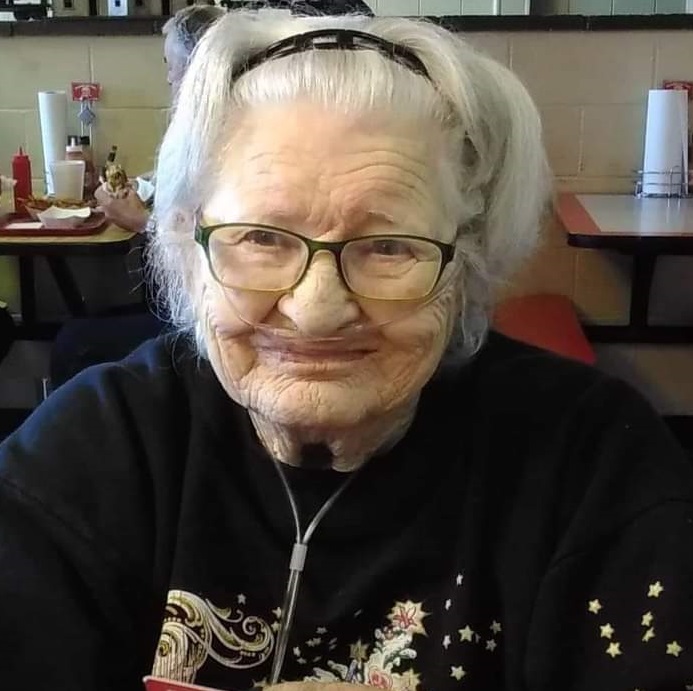 Funeral Services for Ruby Nowlin, age 90, will be held at Murray Orwosky Funeral Home on Wednesday, October 13, 2021, at 2 p.m. A visitation is scheduled for 6 to 8 p.m. Tuesday, October 12, at Tapp Funeral Home. Mrs. Nowlin passed away on Saturday, October 9, 2021, at her residence in Henderson, Texas.
She was born the daughter of William Henry Wesson and Ruby Demple Fraizer in Sulphur Springs, Texas, on July 13, 1931. Ruby was a cook before retiring and was of the Baptist faith. She was married to Thomas Nowlin, who preceded her in death.
Survivors include children, Sharon Ball, Carolyn Johnson and husband Russell Johnson, Sr., and Elvon Nowlin; and grandchildren, Margaret Adams, Robert Newbry, Joe Thompson, Eli Thompson, Brittany Anderson, Devyn Sumners, Matthew Sumner, Winter Nowlin, Remington Nowlin, Sage Nowlin, Stormy Nowlin, Newton Burton Anderson, Charlotte Sue Seabourne, Billy Joe Sanders, Sandra Banks, Russell Johnson, Jr. Thomas Johnson, David Johnson and Denice Speers.
She was preceded in death by her parents, William Henry and Ruby Demple Wesson; husband, Thomas Nowlin; daughter, Glenda Alvarez; son, Dwayne Nowlin; 16 brothers; and sisters.