November 1, 1939 ~ October 14, 2021 (age 81)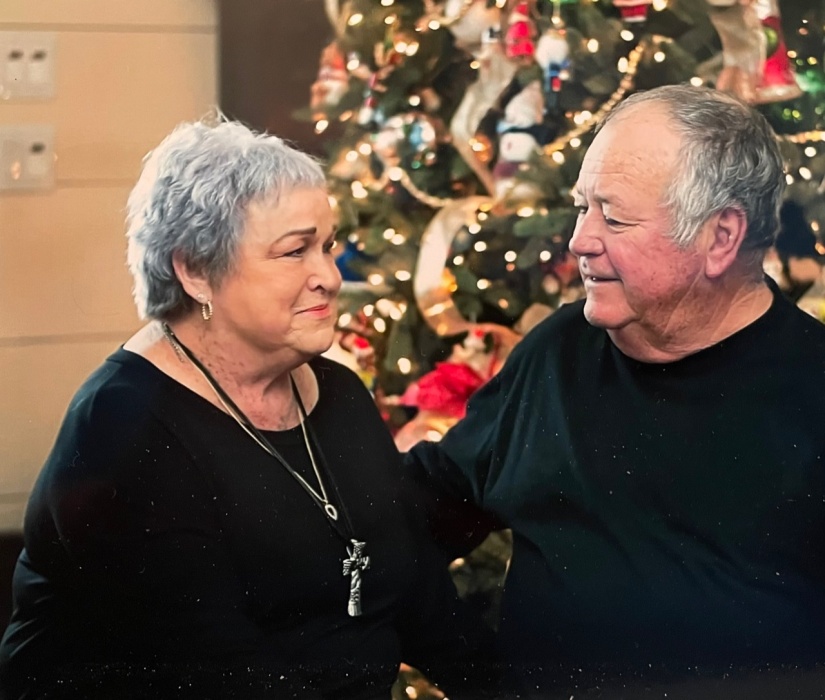 It was in Port Arthur, Texas, on November 1, 1939, that Thaxton and Thelma Mills welcomed their fourth baby, Norma Jean. Her brother and two sisters adored her, and she loved being the baby sister.
Norma's family moved to Mount Vernon, where she thrived thrashing peanuts, taking care of animals, and learning how to be a strong, resilient and capable lady. In school, she was a proud Tiger from be a drummer in the band to Best Actress in drama. Graduating high school stood as a priority even though she married before graduation. On February 22, 1958, Robert and Norma married in Mt. Vernon at the downtown Methodist church. Their deep love would carry them through many challenges. For 63 years, they would exemplify a visual of a Godly marriage to their family and friends.
In 1958, Robert and Norma moved to Dallas. Norma developed a skill of managing the family, home and finances. Norma prided herself in saving and becoming a great steward of their blessings. God blessed her with three sons, David, Darrin and Dean. Norma excelled as a mom and wife and even on the tennis court. She won many country club tournaments while living in Arlington. The Draper family grew strong and proud under the loving management of Norma.
David and wife Jurga of Northbrook, IL., Darrin of Mt. Vernon, Dean and wife Rachel of Pickton. Also, Norma has four grandchildren and three great-children. Parey Reed, husband Cody and children, Parker Jean, Collins and Callum of Mt. Vernon; and Dawson, Dean and Josephine Draper of Pickton.
Strong in their faith, Norma shined with her church family whether it was at Hillcrest Church of Christ in Arlington or in recent years, with her family at Shannon Oaks. Norma happily served wherever she was needed in ministry and became admired for her powerful prayers and encouragement she offered everyone.
In 1998, Norma and Robert came home to Mt. Vernon to live on the Draper farm. She welcomed friends and family into their warm home. Her grandchildren and great children sat in her lap for countless hours drawing, reading and eating cheetos. She threw many balls in the yard to them and stood out as one of their greatest cheerleaders. Norma loved making sure everyone was taken care of in her presence.
Norma took her last breath on October 14, 2021, and received the great promises that she so much believed in. She was preceded in death by her brother, Jerry Mills. She is survived by her husband, Robert; children, grand- and great-grandchildren. Also surviving are two sisters, Frances (Polly) Yates and Beth Barron; sister-in-law Bobbie Mills; and her brother and sister-in-law, James and Vickie Draper.
A Celebration of Life will be held at Shannon Oaks Church in Sulphur Springs, Texas, on Friday, October 22, 2021, at 1 p.m. with Jeff Harris officiating. Visitation will be one hour prior to service from 12-1 p.m. The pallbearers are grandsons Dawson Draper, Dean Draper and Cody Reed; and nephews Chock Yates, Myron Barron and Michael Barron.
Norma loved and supported the foster care ministry of Journey Road, so the family has asked for any memorial donations be made to them at P.O. Box 157, Pickton, Texas 75471.
Services entrusted to Sam B. Harvey Funeral Home.