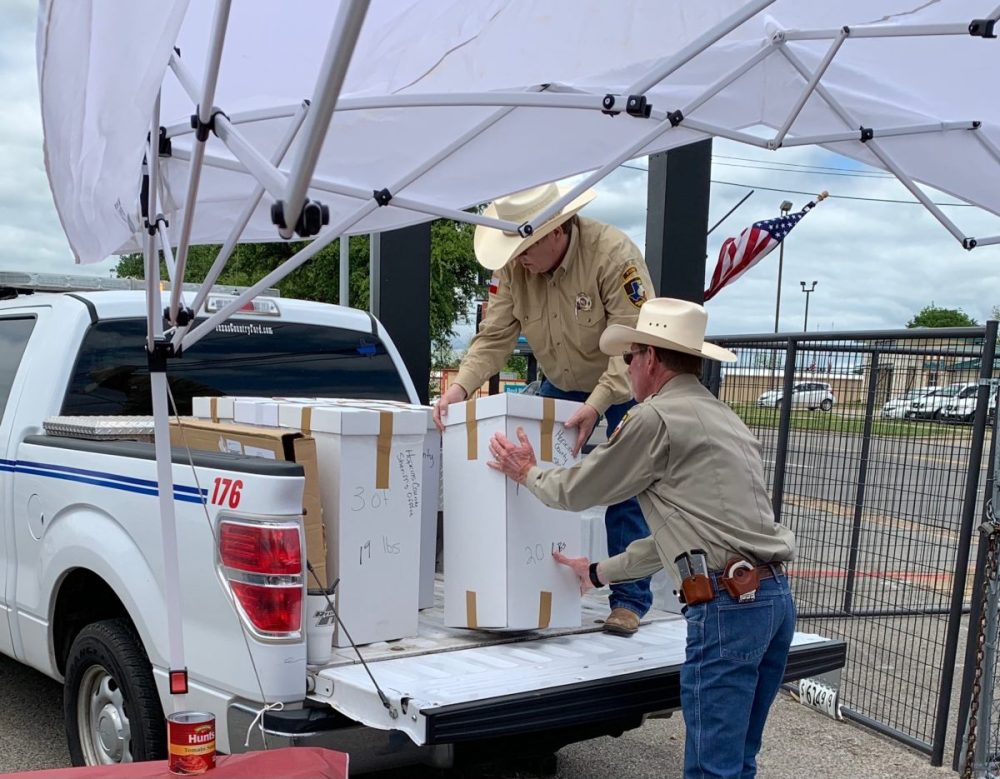 PARTICIPATE IN LOCAL DRUG TAKE BACK DAY SATURDAY OCT. 23, 2021
Hopkins County Sheriff's Posse/ DEA
National Pharmaceutical Take Back
On October 23, 2021, from 10am-2pm, in conjunction with the DEA, The Hopkins
County Sheriff's Posse will coordinate a collaborative effort with state and local
law enforcement agencies focused on removing potentially dangerous controlled
substances from our nation's medicine cabinets. A national take-back day will
provide a unified opportunity for the public to surrender expired, unwanted, or
unused pharmaceutical controlled substances and other medications to law
enforcement officers for destruction. This one-day effort will bring national focus
to the issue of pharmaceutical controlled substance abuse.
*Liquids (including intravenous solutions), injectable items, and syringes will not
be accepted due to potential hazard posed by blood-borne pathogens.
DEA will continue to accept vaping devices and cartridges at the collection
location provided lithium batteries are removed.
Collection Site
DISTRICT COURT PARKING LOT
282 Rosemont St.
Sulphur Springs, Tx.