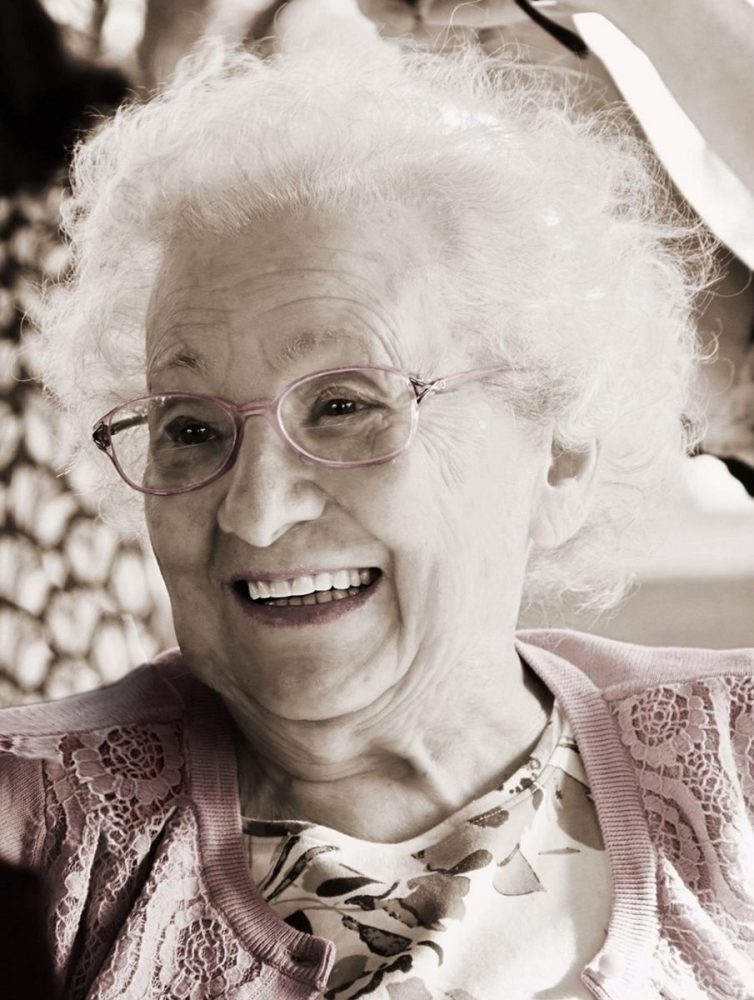 A graveside service for Lucia "Lucy" Sofia Hooks, age 98, will be held at Laurel Land Memorial Park (Field of Honor section) in Dallas, Texas, at 2 p.m. on Thursday, October 21, 2021.  Mrs. Hooks passed away peacefully on Saturday, October 16, 2021, in Sulphur Springs, Texas. She was born the daughter of Ferdinand Josef Dossing and Luzia Adam Dossing in Saarbrucken, Germany on April 25, 1923.  Lucy worked as a German International Red Cross nurse in the mobile hospitals on the Eastern Front during World War II. Her first husband was killed in action on a German U-boat after only 8 months of marriage. Lucy later met her future second husband at a Red Cross Christmas party during the war. Lucy arrived in New York from Frankfurt, Germany on July 2, 1947. She married Robert "Bob" Hooks on September 13, 1947, in Baltimore, Maryland. Mrs. Hooks proudly received her U.S. Certificate of Naturalization on November 13, 1951.  
After living many years together in Ithaca, New York, Robert and Lucy moved their family to Dallas, Texas. Mrs. Hooks worked in the cosmetic and jewelry departments of Sears. She and Bob also owned the Tipi American Indian House, where she created beautiful American Indian beadwork. Mrs. Hooks taught Sunday School at Bethel Temple Assembly of God for many years. Lucy and Bob had been married for 52 years when he died in May 1999.  
In her later and most recent years, Lucy, or Oma to all of her family members, loved to spend her time working crossword puzzles, crocheting, and attending her great-grandchildrens' sporting and school events. She loved flowers and all animals, especially dogs and horses, her family and God. Her warm smiles, soft hugs, and quick head nods will be remembered and missed by many.  
Survivors include her daughters, Sylvia Fox and husband Lenwood of Sulphur Springs, Lynn Frye of Dallas, and Katrina Shepherd of Quinlan; 15 grandchildren; 44 great-grandchildren; 24 great-great-grandchildren. 
She was preceded in death by her parents, Ferdinand and Luzia Dossing; first husband, Werner Bollinger; husband, Robert Hooks; brother, Karl Dossing; and son, Peter Hooks.   
Lucia Hooks lived a long, full life and has left quite a legacy. She will be greatly missed by family, friends and acquaintances, but we can all rejoice knowing that she is now with God in Heaven.