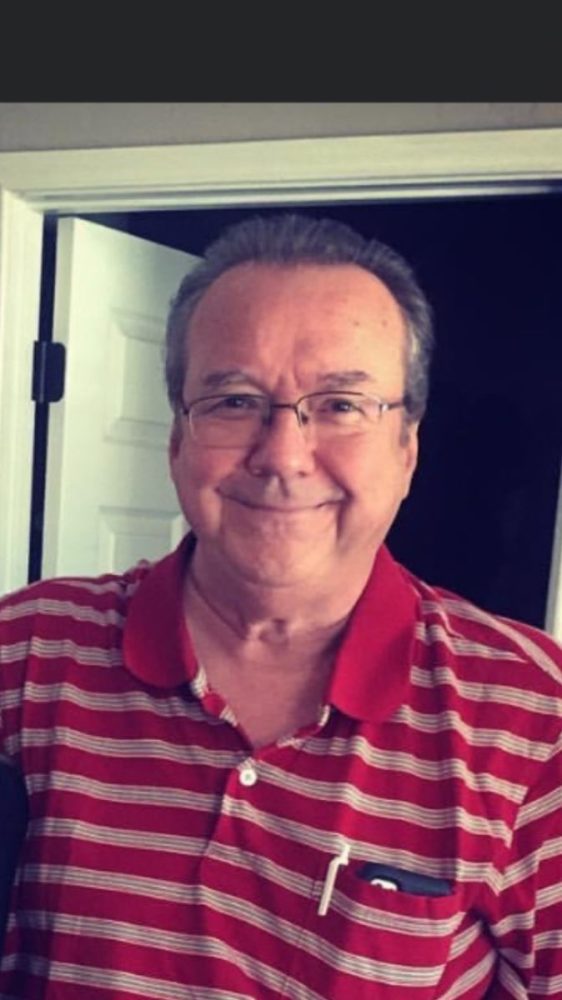 Graveside services for John Michael Johnson, age 74, or Sulphur Springs, will be held at 2:30 p.m. Saturday, October 23, 2021, at Sulphur Springs City Cemetery with Brother Fred Lewis officiating. Visitation for friends and family with be from 1 to 2 p.m. at West Oaks Funeral Home.
John passed away on Tuesday, October 19, 2021, with family by his side and daughter Julie holding his hand. John was born on December 23, 1946, in Cooper, Texas, the son of Walter Raymond and Cloteen Oneala Loper Johnson. He was a self-taught architect and engineer that gave many years of service to Mid-West Steel Building, before his retirement in May 2020.
He was an avid fisherman and artist in his spare time who also enjoyed looking for bargains while perusing garage sales and estate sales. Knowing John was to know a gentle man with a kind heart, always ready to help out or take in a fellow soul in need. His son Jay lived with him in his later years so that John could take care of him. John also spent a lot of time with his ex-wife, Judy;he helped her whenever she needed anything. He rarely, if ever, missed an opportunity to spoil his granddaughter, Alex. John loved the Lord and was a member of First Baptist Church in Sulphur Springs. He will be greatly missed.
John is survived by his son, Jay Johnson of Sulphur Springs, and daughter, Julie and Chris Morgan of Sherman. He is also survived by one brother, Alex Johnson; 4 sisters, Marna Beth Bates, Neva Arrington, Grace Foster, and Rama Lee Littlewalker, with one granddaughter, Alexzandra Morgan. He was preceded in death by both parents and one brother, Victor Johnson.
Pallbearers are nephews: Jack Bates, Troy Wallace, Michael Foster, Jesse Foster, David McDonald, great-nephew; Avery Gibson, and cousin; Archie Taliaferro. Honorary pallbearer is niece Eva Green.
Arrangements are under the direction of West Oaks Funeral Home.
He is with Jesus now, walking the streets of gold with all the loved ones that came before.