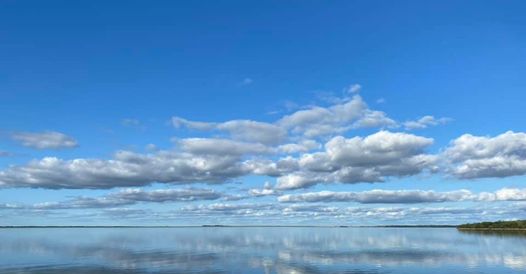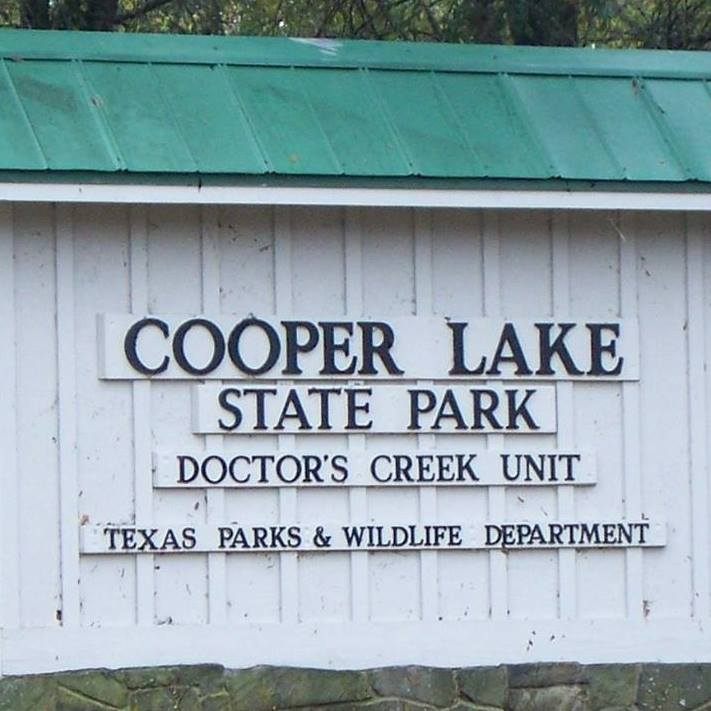 During the weekend of October 15/16, 2021, the Friends of Doctors Creek and the staff of Cooper Lake hosted live entertainment which was planned as part of the 25th Anniversary Celebration of the State Park. Friday's dramatic performance at the Amphitheater was presented by Community Players and Friends, and Saturday's live musical performance was presented beside the lake by members of the Reilly Springs Jamboree.

The 'Players' invited friends to join them in presenting an hour of skits, songs and comedy on the wooden stage structure of the Amphitheater. Loyd Turney made up a capable one-man production crew as Director, emcee and sound man. Completely surrounded by trees, the setting offered an intimate feel with the stage lighting creating a pool of activity within dark surroundings. For those seated on the the benches and standing behind, the effect was of watching a movie in a darkened room. The talent was excellent, conditions were pleasantly cool, and Park staffers provided friendly hospitality by escorting small groups along the paved trail, winding to and from the parking lot. It is hoped that more entertainment will be offered upon the Amphitheater stage in future months, so if you haven't been there yet, make plans to!
Although the weekend started out windy, it became surprisingly calm as darkness arrived on Saturday evening. At the South Sulphur Unit, an elevated traffic island overlooking the lake served as the bandstand, providing a great view of the show. With a light breeze coming off the water, the sound carried perfectly toward the audience. Everyone remembered to bring folding chairs, and were scattered in a semi circle around the stage.
Enola Gay served as emcee, and the headliner was Patsy Cline/Loretta Lynn tribute artist, Janet Adams of Winnsboro, Texas. Above the stage, a nearly full moon and some very bright stars shone down, and with the gentle sound of waves the scene was perfect for making memories of great classic country music in the open-air setting.
A big thank you to Cooper Lake State Park Complex Supervisor Steve Killian and his staff of Rangers, educators and maintenance crews, as well the volunteers of Friends of Doctors Creek who made the formal 25th Anniversary Celebration a very warm and welcoming event to be long remembered by everyone who attended.