Sulphur Springs Man Jailed On Felony Criminal Mischief Charge
Both of the glass restrooms on Celebration Plaza were damaged Thursday night, rendering both out of service until the glass panels can be replaced. A Sulphur Springs man reportedly took credit for the criminal mischief and was jailed on the felony charge, according to police reports.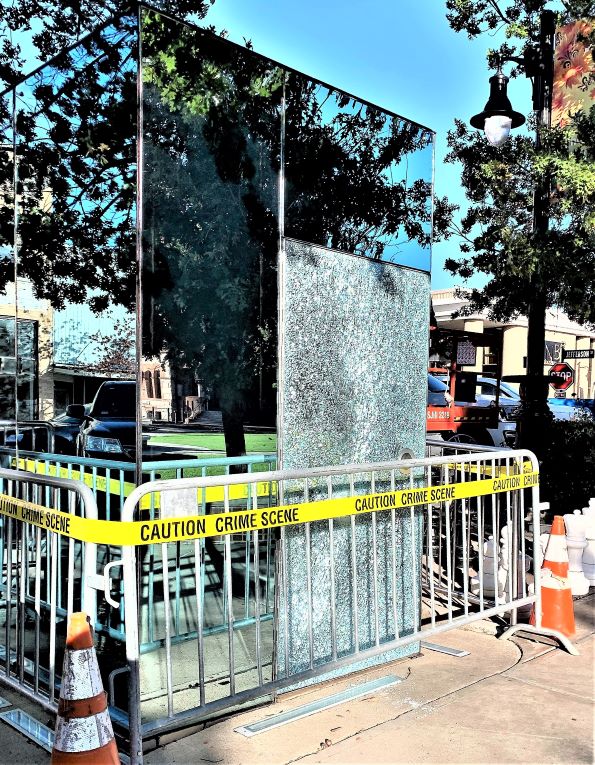 Sulphur Springs Police Officers Victor Reyna and T. Cook responded at 10:19 p.m. Oct. 28, 2021, in the 100 block of Main Street to a criminal mischief complaint. While en route, police observed a man in the 100 block of North Davis Street and stopped to speak with him. During the conversation, police alleged in arrest reports, Landon Paul Shearer admitted he damaged the glass restrooms on the square. The 28-year-old Sulphur Springs man was taken into custody at 10:42 p.m. for criminal mischief.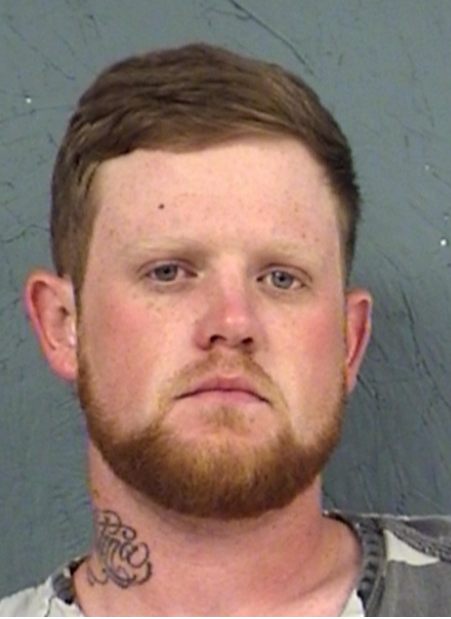 Inspection of the glass restrooms on the square revealed several panels had apparently been struck with or had an object thrown against them. Panels on the restroom on the Main Street side of the square were cracked but, for the most part, remained in one piece thanks to the protective one-way coating on them. The door on the restroom facing Gilmer Street was damaged, with small shards of shattered glass on the ground in front of it.
Shearer was booked into Hopkins County jail Thursday night on a charge of criminal mischief resulting in $2,500 worth or more but less than $30,000 worth of damage, a state jail felony offense. He remained in custody at noon Friday, Oct. 29, 2021, awaiting arraignment on the charge.
Barricade panels lined with yellow crime scene tape surrounded each restroom and cones were placed at all four ends of each damaged structure as a safety precaution. Officials Friday morning said the restrooms will remain out of service until the one-way see-through glass panels, which are costly, can be purchased and installed.