Fine Arts Letter Jacket Policy, Head Start Policies Discussed As Well
Sulphur Springs ISD Board of Trustees worked their way through their regular October agenda this week rather quickly. Approved were campus and district improvement plans, several Head Start documents, a policy update, and 10 personnel recommendations. During public forum, a parent and grandmother asked the school board to review policy requirements for students to letter and earn letter jackets to ensure fairness, consistency and effective communication of those specifications. Trustees also received an update on planned Red Ribbon Week activities on Sulphur Springs ISD campuses and Head Start training.

Personnel Changes
Following an executive session Monday night, SSISD Board of Trustees approved four resignations, five new hires and one campus swap.
Bruce Taylor resigned as a special education aide at Barbara Bush Primary, and Ramona (Leah) Gore was approved to join the Bush Primary faculty as a special education teacher.
Sulphur Springs High School lost three teachers, science teacher Steven Allemang, culinary arts teacher Lauren Arden and English teacher Jennifer White. Dana Strain will fill the English teacher opening at SSHS, and Linda Thompson was hired as a special education aide for the high school Connections program.
Bryan Guigere will continue to serve as a special education aide, but moves from the Sulphur Springs Middle School campus to Rowena Johnson Primary. Shelby Polk was approved to fill one special education aide opening at SSMS. Bowie Primary also has anew special education aide, Irene Bautista.
Head Start
Board members were provided with copies of the Head Start Director's Report for August/September, Policy Council Minutes for September and Financial Report for September. The school board approved as submitted as part of the consent agenda Head Start Policy Council Bylaws, Organizational flow chart for Douglass Early Childhood Learning Center Head Start Program, Head Start Mission Statement and Philosophy and Head Start Personnel Policy Summary.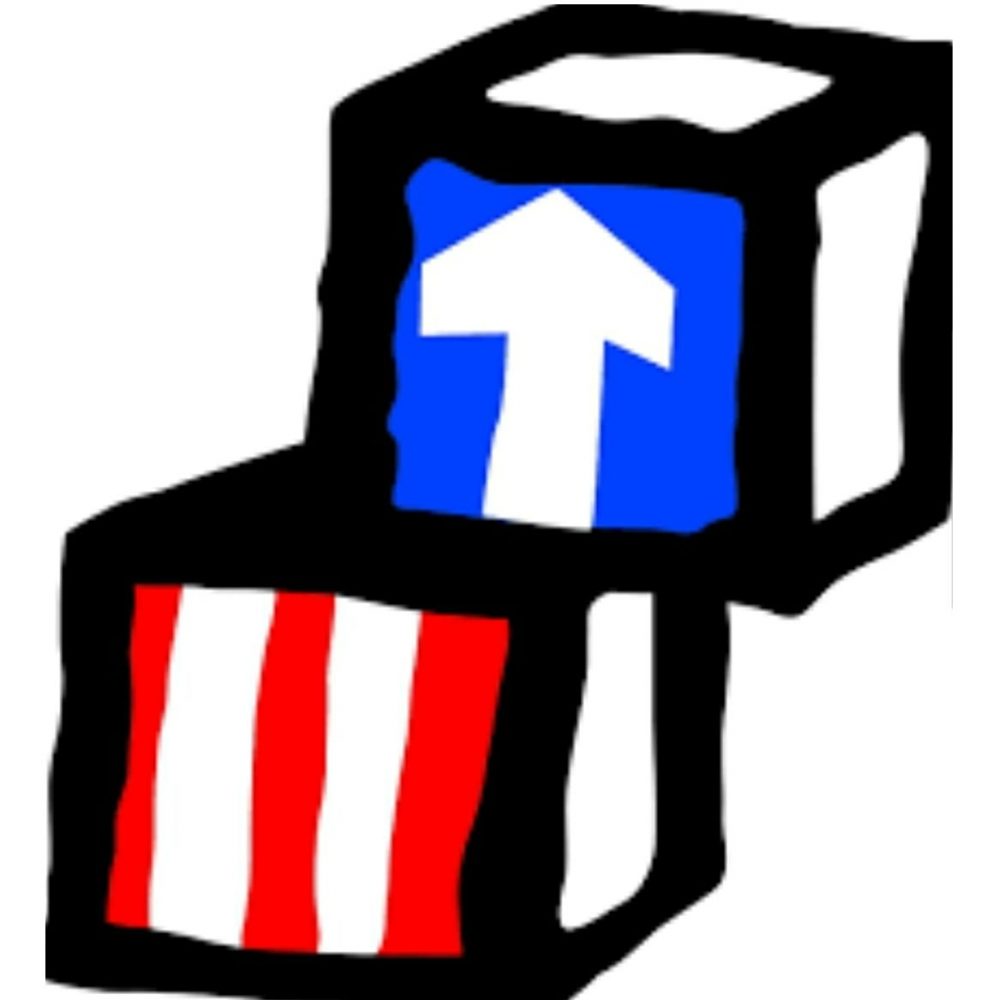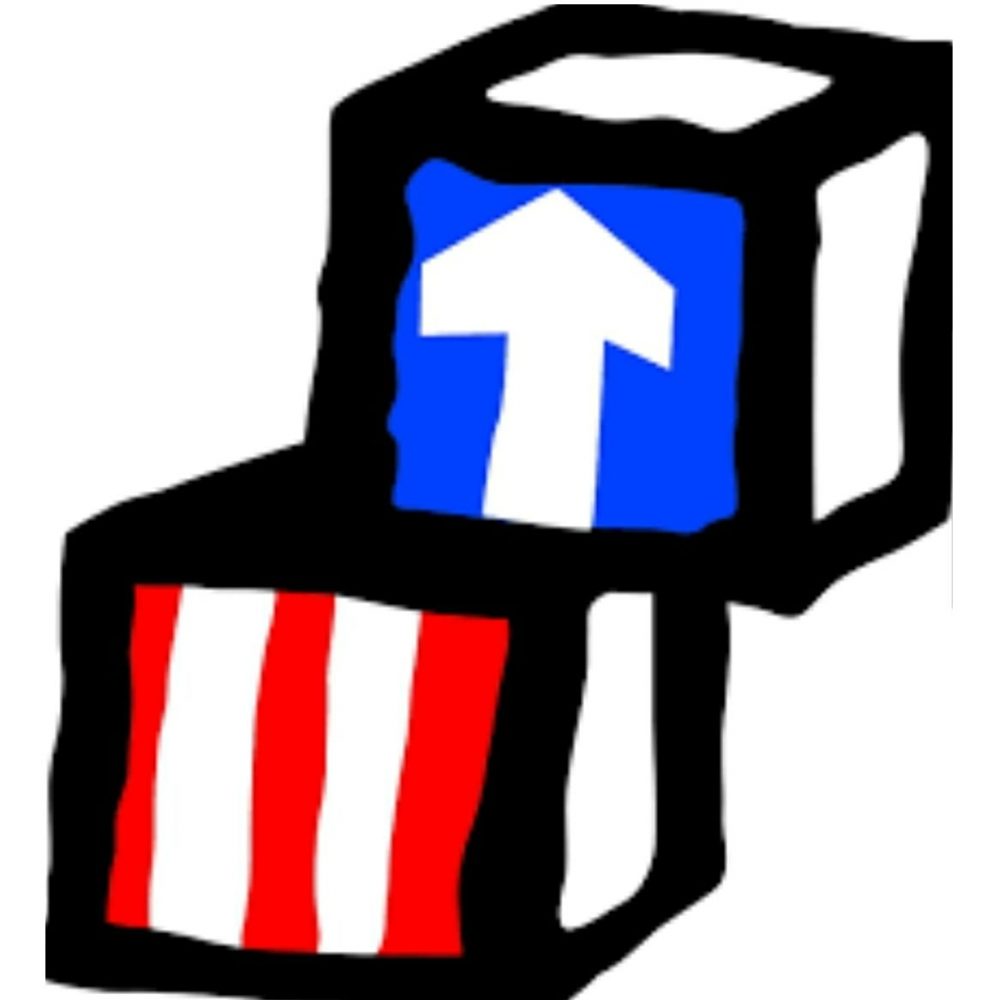 Head Start Director/Principal Angela Edwards provided required Head Start training for school board members via information from a PowerPoint presentation.
Edwards noted no major changes from last year, but did emphasize a few key points of the training. As the district's governing body, the school board's role in the Head Start program is overseeing legal and fiscal responsibility, safe guarding fiscal funding.
Also, Edward reminded that Head Start is different from pre-kindergarten, each have different eligibility. Many parents do not understand how students are chosen for Head Start, or why one student might be accepted into the program and another is not. There is a punishment if a district enters an ineligible student in Head Start ahead of an eligible student.
When applying for the Head Start program, data provided by parents is entered into the Head Start Child Plus database. A report prioritizing students by need is generated by Child Plus. Priority is given to the need of a student. AT least 90 percent of students must live in a home in which the household income is at or below the established poverty level, with the other 10 percent of enrolled Head Start students identified as special needs. The SSISD Head Start program enrollment is limited to 179 students, including 17 students identified as having special needs Ten percent may be from families whose income is over the poverty level. After Head Start slots are filled with all low-income eligible applicants, if there are any remaining slots, the district is allowed to fill some with students whose household income is above the low-income eligibility level, but no more than 10 percent. Thirty-five percent of enrolled students may be in the 130 percent household income category following the list from the Child Plus database, Edwards explained.
SSISD Board President Robert Cody commended Edwards and the Head Start staff for their work, which includes a tremendous amount of paperwork.
School board member Robbin Vaughn again volunteered to serve as the school board representative to the Head Start Policy Council for 2021-2022.
District/Campus Improvement Plans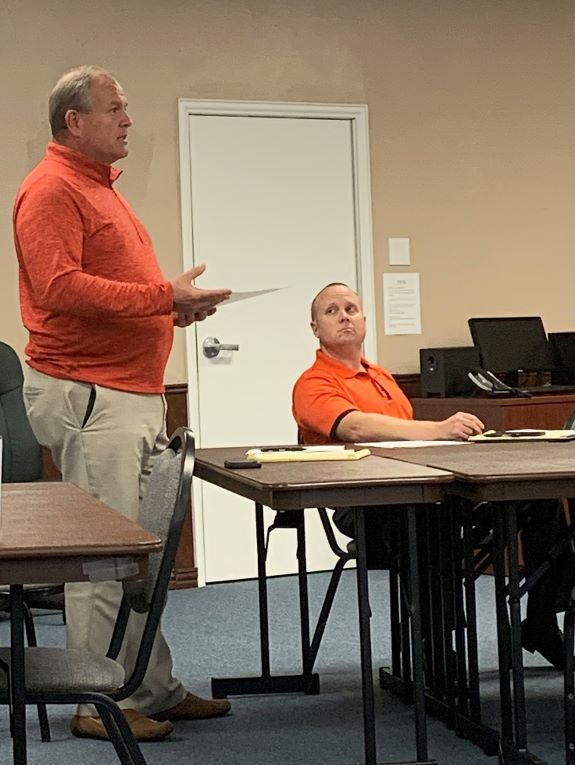 SSISD State and Federal Programs Coordinator Jason Evans presented for board approval the district improvement plans. He noted that a needs assessment was conducted on each campus, then strategies identified for each campus and district to use to meet those goals.
The current plans were adapted to meet the mandate to document Title 1 funding and state Comp Ed funding. An audit was performed. The plans include the needs, funding and what it's being used for.
Each campus plan has the same four common Goals, as does the district plan, Evans explained. Those goals include:
Students will be encouraged and challenged to meet their fullest potential.
Students will be educated in learning environments that are safe, drug-free and conducive to learning.
Students will be taught by highly qualified and exceptionally trained staff
SSISD will encourage parents, family and community engagement in school activities.
One example of the strategies in the plan is the addition of math interventionists, just as there are reading interventionists, to help improve third graders improve math scores on state tests. Federal Title 1 funds are being used to add interventionists at the primary campuses. This is listed in goal 1, Objective 2 – narrowing gaps, and also meets Strategy 4.
SSISD has had a Strategic Planning Committee for two years who've worked to identify needs, establish goals and strategies to meet them. This year, they came up with and added 5 goals to the district and campus improvement plans, identified as Strategic Plan Goals:
Innovative learning opportunities that foster risk taking and student passing. (Object 7, Goal 1)
Need for social and emotional learning, implementing plans for staff and students (Goal 2)
Excellent facilities where students can pursue their passions and meet their needs (Goal 2)
All leaders and learners will receive individualized training and continual support (Goal 3)
Students will be provided with opportunities to pursue their passion and partnership with families and communities (Goal 4)
Those are six different goals and strategies that have been added to the district and campus plans. Evans said the process begins in the spring with the looking at data from STAAR tests, Reading A to Z program, common assessments; and usage reports detailing the number of times each campus logs in to specific software, how much it is used, how much it costs per login.
These things are plugged in to the goals, where they are discussed at the administrative level, with the curriculum team, at the campus level, the District Advisory Council meetings. In the spring, each of the groups look at offerings to determine whether various programs are still needed, any needs not listed in the plan that should be addressed.
Then, they begin identifying potential funding sources for the various needs, document those in the plan and write strategies for those needs. That's all combined to form campus and district improvement plans, which are updated regularly, and presented at the appropriate time each year to the school board.
SSISD Board of Trustees unanimously approved the district and campus improvement plans as presented by Evans at the Oct. 18, 2021 meeting.
Campus and district improvement plans can be viewed on the district website, www.ssisd.net, by selecting "About SSISD," then clicking on SSISD District and Campus Improvement Plans.
Policy Update
Assistant Superintendent Josh Williams then presented for board consideration Local Policy Manual Update EIF, which has to do with academic achievement and graduation. Notably, the policy change adds to foundation program plan a clause about extenuating circumstances clause. Students under the foundation program will still be required to complete 5 credits in addition to the number mandated by the state for graduation without an endorsement, as authorized by state laws and rules. The clause allows an exception to that if the superintendent determines there are extenuating circumstances. Students who have an endorsement are required to complete only 1 credit above credits mandated by the state.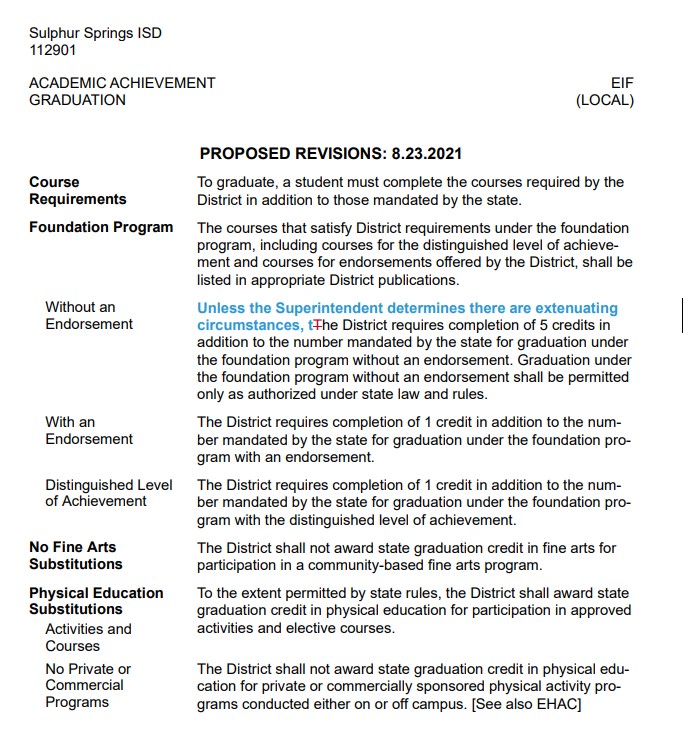 Letter Jackets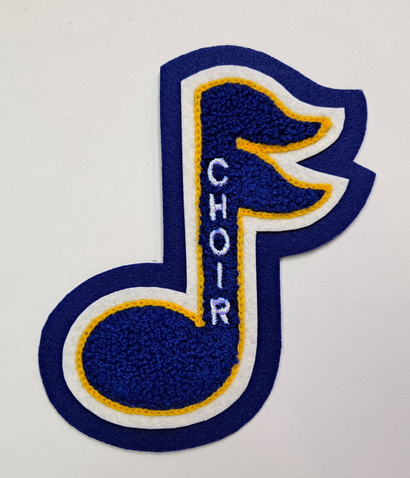 Katie Martin and Kate Evans told the school board that their choir student had difficulty getting his letter jacket, despite placing and qualifying for state more than once. They reported Evans' son was measured last year for a jacket, but when they were awarded this year, did not receive one. He was told by his instructor he did not qualify for one because he was not in the class this year.
He had planned to be in choir, but due to COVID, was told just before his senior year started that the counselors were unable to make his schedule work to include all of the required classes as well as choir this year. Both he and his brother have been in choir since 6th grade. He has had choir successes every year except his sophomore year, when all UIL and school related activities ceased when schools were ordered to close after spring break due to COVID-19.
Although through circumstances beyond his control, he was unable to fit choir into his schedule. Thus, he was told by his instructor without the class he is ineligible to receive the letter jacket. Evans and her mother, Mrs. Katie Martin, contend their student earned the letter and should receive the jacket. Requiring him to be in the class this year to reap the benefits of a prior term's achievement is akin to having a worker return to work at a job this week in order to receive pay earned last week, Evans argued.
School policy regarding students eligibility to letter in a school activity is set by each department head. They were told the instructor gave their singer the current policy. However, Evans said, she never saw it, not even an email. Her child worked hard, going above and beyond the call for choir. They believe measuring him for the jacket, then denied it, and only telling him 6-8 weeks into the year that he wouldn't be receiving one after all was not right. They appealed to school personnel, working their way up the chain to Principal Derek Driver, who after checking into the matter agreed the choir student probably should have gotten a jacket. Instead of putting the order in, the young choral musician's mother and grandmother noted, their student was told to go order it and pick it up.
"It's not the student's job to order it. It's the place of the coach, head of department, to order it and honor the student in front of peers. He was denied that. He was told two times he did not qualify, then when he did, he was told to go order it. He was fitted his junior year," Martin said.
While their singer has ordered and is getting his letter jacket for choir, they would like to see change regarding requirements for lettering in an activity and earning a letter jacket. They would like to see qualifications printed and included in student handbooks, one a memo or poster and in school policy so no other student experiences the disheartening frustration their student experienced. They also asked for a uniform policy for lettering and earning patches for letter jackets. When implemented, the policy should remain the same from the time a student is a freshman through the end of senior year. If letter qualifications change, the change, they believe, should apply to entering freshmen, not seniors who've worked hard to meet previously set standards. They say their student worked hard his junior and sophomore years to go to region and state choir contests, and should receive the recognition for the successes that hard work achieved.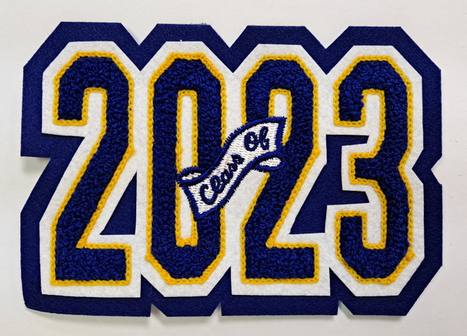 The comments were voiced during public forum at Monday evening's regular school board meeting. SSISD Board of Trustees President Robert Cody thanked the women for providing "useful information" which will be taken under advisement. Cody said they can expect to hear back from school staff regarding the matter.
School administrators talked with the pair briefly after the school board meeting regarding the issue.
Assistant Superintendent Josh Williams today told KSST that the district is looking into the issue to ensure the police sin place make sense and are proper for each activity. it is typical for the lead sponsor or coach to communicate to students their expectations as well as requirements for lettering in their activity, whether that's FFA, football, volleyball, cheerleading, band, choir or something else. The district does not currently have ay set policy for earning a letter jacket as each activity is as unique as it's schedule, level of difficulty and requirements. For instance, football and track are very different, not just in the way the activities are conducted and physical requirements and gear but also when each is held. Administrators have asked for department heads and coach to be contacted and surveyed regarding lettering in their area and are looking at it to see if the requirements make sense and are property.