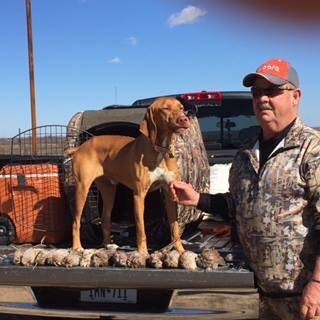 Funeral services for Danny Lynn Smith, age 73, of Sulphur Springs, will be held at 2 p.m. Sunday, October 24, 2021, at West Oaks Funeral Home Chapel with Bro. Mike Eason officiating and Billy Clyde Walker assisting. Interment will follow at Sherley Cemetery with Heath Gilbreath, Tray Gilbreath, Tony Tanton, Anthony Tanton, Cephis Gregory, Benny Darlin, Paul Horton, and Cody Qualls serving as pallbearers. Honorary pallbearers will be Gavin Gilbreath, Steve Nixon, Tanner Nixon, Brian Hallmark, Alvin Hallmark, Butch Gunyon, Robert Stephens, Mark Worley, and Brother Gerald Hood. Visitation will be held from 6 to 8 p.m. Saturday, October 23, 2021, at West Oaks Funeral Home.
Danny passed away on Wednesday, October 20, 2021. He was born in Sulphur Springs on August 8, 1948, to Ewell Vernon Smith and Laura Ruth Allen Smith. Danny married Linda Susan Campbell in September of 1974.
He worked for Masters' True Value for 20-plus years, then for Hopkins County Precinct 4 for another 15 years.
He was an avid hunter and fisherman. He loved hunting with his bird dogs Jake and Star. Danny loved the hog bays, where he won many trophies. Along with Bob and Judy Burkhead, John and Karen Ashley and the hog dog bay friends. Coon hunting was among his favorite hobbies. He was a horse trader and loved bartering. He was known as "the life of the party." He enjoyed laughing and joking with our extended family, the Hallmark family as well as friends and other family members. He never met a stranger.
Danny is survived by wife, Linda Smith; son, Jason Lynn Smith; sister, Ann Tanton and husband Tony; stepmother, Birdie Smith; granddaughter, Mckenna Lynn Smith; several nieces and nephews; and his best friend and loving dog, Star. He was preceded in death by his parents; brother, Vernon Van Smith; and stepbrother, Scotty Smith.
Memorials may be made to the Old Sherley Cemetery Association, P.O. Box 493, Sulphur Springs, TX 75482.
Arrangements are under the direction of West Oaks Funeral Home.