Lone Oak Man Accused Of Assaulting Woman
A Lone Oak Man was accused of assaulting his girlfriend after being awakened by an infant in their residence Saturday morning, while a Cumby woman allegedly slapped and threw her ex-husband during an altercation Friday evening, according to arrest reports.
Johnson Road Arrest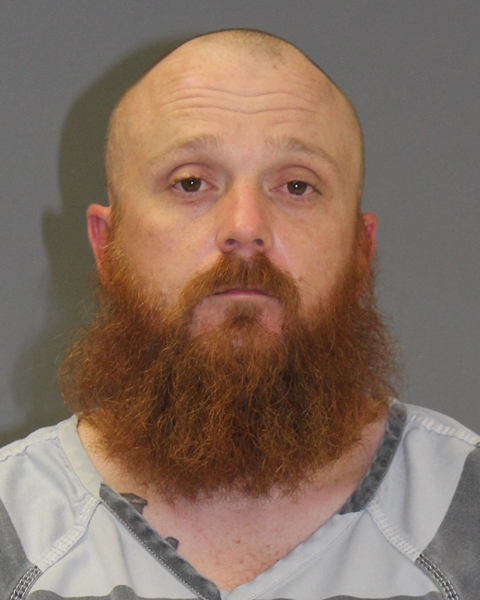 Hopkins County Sheriff's Office Deputies Justin Wilkerson and Nick Marney responded at 1:41 a.m. Saturday, Oct. 23, 2021, at a Johnson Road address, where a female was alleged to have been struck by a male at the residence. Deputies contacted the woman at a nearby residence, then went to the residence where the assault was alleged to have occurred.
The pair was alleged to have argued, went to sleep. They were awakened by an infant in their Johnson Lane residence, and began arguing again. The man allegedly struck the woman in the side of the heard on her ear, causing pain. Deputies, in arrest reports noted the woman's ear was red, to support the claim. Alcohol may have been a factor in the altercation, deputies were reportedly told.
Deputies determined based on their conversation with the suspect that 31-year-old Dakota Shane Weir was being deceptive toward them. They took the Lone Oak man into custody at 2:55 a.m. Oct. 23, 2021, for assault of a family or household member with previous conviction, a felony offense. Weir's phone was seized as evidence.
He remained in Hopkins County jail late Saturday morning on the felony charge.
County Road 1127 Arrest
Hopkins County Sheriff's Office Deputies Bobby Osornio and Kevin Lester responded at 3:35 p.m. on County Road 1127 to a disturbance. Upon arrival, deputies contacted the resident and her ex-husband who is also shown to live at the address.
Through investigation, deputies ascertained the 42-year-old Cumby woman was the primary aggressor in the disturbance. She allegedly threw a clock and small notebook at her ex-husband during an argument. She then allegedly slapped him and threw her ex-husband onto a bed in the bedroom.
The woman was taken into custody at 4:11 p.m. Oct. 22, 2021, on a misdemeanor assault causing bodily injury to a family or household member charge. Deputies requested a 48-hour family violence hold, which would require the woman to be held until 5:26 p.m. Sunday, Oct. 24, 2021, as well as an emergency protective order which would bar the Cumby woman from contacting her former spouse.
---
KSST does not publish the names or photos of people charged with misdemeanor crimes in staff-generated reports, only those accused of felony offenses.
---
If you have an emergency, dial 9-1-1
The Hopkins County Sheriff's Office is located at 298 Rosemont Sulphur Springs, TX 75482. You can reach them for non-emergency matters at (903) 438-4040.