A 32-year-old Gladewater woman allegedly tried to evade police in a vehicle and on foot, according to Cumby Police reports.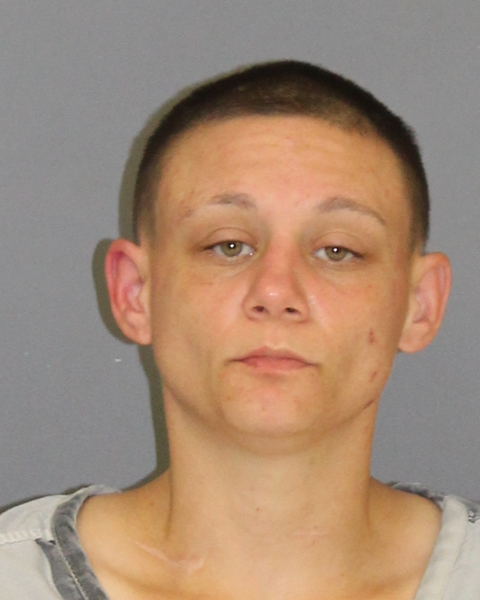 Cumby Police Lt. Paul Robertson spotted a blue Lexus with a registration that expired in July traveling on Mill Street around 3 p.m. Saturday, Oct. 2, 2021, so he pulled into a driveway to turn around and stop it. As he was doing so, he observed the vehicle accelerate, which Robertson stated in arrest reports he believed was an attempt to avoid being stopped. He turned on his patrol vehicle's lights and began pursuing the 2002 Lexus RX 300.
Robertson, in arrest reports, noted the vehicle never slowed as it neared railroad tracks, just continued north on Mill Street at a high rate of speed with no acknowledgement from the driver of the emergency vehicle behind it. The vehicle then continued to be driven recklessly through a residential area, where the sped limit is 30, the CPD officer noted in arrest reports.
Eventually, the car turned right into a residential driveway. As Robertson pulled in behind the Lexus, the driver began fleeing on foot. However, when he called out, the 32-year-old woman stopped. While speaking to her she admitted she fled from a person she knew was a peace officer, Robertson alleged in arrest reports.
CPD Officer Justin Talley arrived and the woman was placed into the back of his patrol unit, where she began banging her head against the metal partition between the front and back seats. When she failed to heed after Talley attempted several times to get her to stop, he used his OC spray on her to get her to comply, Robertson alleged in arrest reports.
Mathis was booked into Hopkins county jail at 5:30 p.m. Oct. 2, 2021, on a felony charge for trying to evade police in a vehicle and a Class A misdemeanor resisting arrest, search or transport charge, according to arrest reports.
The 32-year-old Gladewater woman remained in Hopkins County jail Monday, Oct. 4, 2021, in lieu of the $10,000 bond set on the evading arrest or detention with a vehicle charge and $2,000 bond set on the resisting arrest charge, according to Hopkins County jail reports.