A 69-year-old Cumby man allegedly flipped his truck and trailer, managed to flip the truck back over and resume driving recklessly before being arrested on a felony drunk driving charge Friday afternoon, according to arrest reports.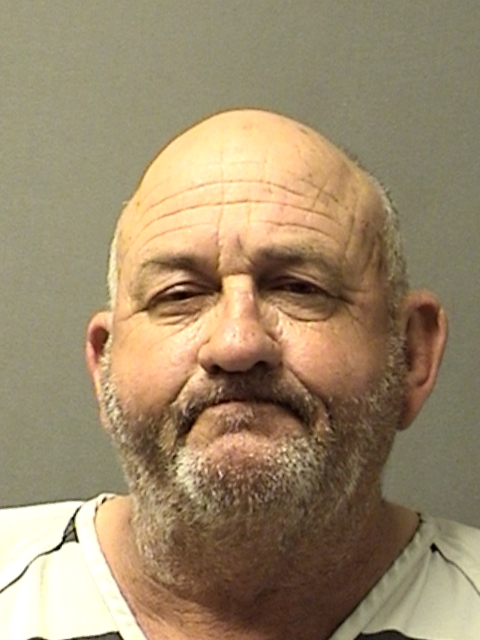 Hopkins County Sheriff's Office deputies received a complaint of a reckless driver on FM 2653 south at around 1:10 p.m. Oct. 1, 2021. A witness claimed the a white Chevrolet pickup was being driven all over the road, and at one point even flipped the truck and trailer it was pulling, but managed to turn the truck back over and kept driving, officers alleged in arrest reports. The truck was alleged to have then been driven recklessly to the point it almost collided with multiple vehicles head-on.
Cumby Police Officer Justin Talley responded and was able to intercept the truck on FM 2653 near County Road 1125. Talley reported the driver, identified in arrest reports as Wilburn Lewis Russell of Cumby, got out of the truck and refused to comply with simple commands from him. Talley detained Russell until HCSO Deputy Elijah Fite and Sgt. Todd Evans arrived.
Fite reported Russell exhibited 6 of 6 possible clues on horizontal gaze nystagmus tests, then refused to perform any further standard field sobriety tests. Russell was transported to the county jail for suspicion of DWI. After being read his rights, Russell refused to provide either a blood or breath test for analysis.
Consequently, deputies were able to secure a warrant signed by County Court At Law Judge Clay Harrison requiring Russell to submit to a blood draw for analysis. The blood sample was taken at CHRISTUS Mother Francis Hospital Sulphur Springs, then Russell was transported back to jail, where he was booked at 5:32 p.m. Oct. 1, 2021, for driving while intoxicated.
The charge was enhanced to a felony offense due to two prior DWI convictions on his records, according to arrest and jail reports. Jail records show Russell was jailed on June 3, 1974 and March 31, 2014, on DWI charges.
The 68-year-old Cumby man spent the night in Hopkins County jail Oct. 1 and was released the next day on a $10,000 bond on the felony DWI-third offense charge.

If you have an emergency, dial 9-1-1
The Hopkins County Sheriff's Office is located at 298 Rosemont Sulphur Springs, TX 75482. You can reach them for non-emergency matters at (903) 438-4040.