Hopkins County Commissioners Court approve an ETCADA MOU, Non-Consent Towing Advisory Board appointments, and a home-delivered meal grant program during the regular court session conducted earlier this week.
Non-Consent Towing Advisory Board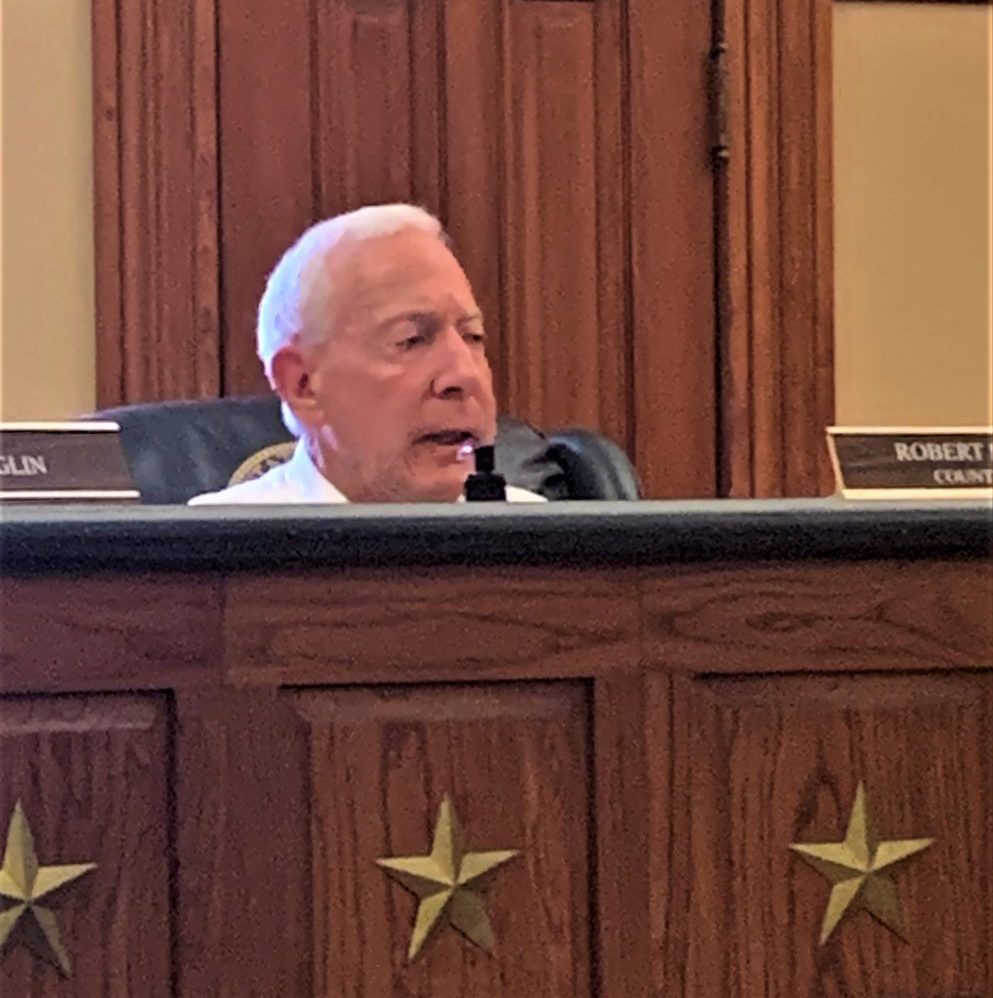 If a driver is in the vehicle, which could be an 18-wheeler down to a passenger vehicle, is unable to consent or pick their towing company during a crash or arrest, law enforcement will call for the next towing service on the list. There are currently four towing services in Hopkins County, with a rotating list for such calls as appropriate for the type of vehicle to be towed, according to Hopkins County Judge Robert Newsom.
A five-member advisory board oversees this. One of the board members died. The Commissioners Court was to then consider replacing that individual with Calyn Flores.
"She has asked to be on the board and I believe she'll be good on the board," Newsom said, when recommending Flores to fill the open seat on the board during the regular Commissioners Court meeting on Oct. 25, 2021. "We haven't had a meeting lately so we need ot have a meeting soon."
The Commissioners Court approved Flores, then was asked to consider reappointing Newsom, Beth Wisenbaker, Jason Cunningham and Corley Weatherford to the Non-Consent Towing Advisory Board; the board members serve two-year terms. The court approved the reappointments.
ETCADA MOU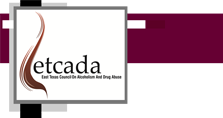 The Commissioners Court, at the recommendation of Newsom, approved a memorandum of understanding (MOU) with East Texas Council on Alcohol and Drug Abuse.
"This is something we do every year, because they work with our people of Hopkins County in assisting them in counseling and other areas of alcoholism and drug abuse. They are a very fine organization," Newsom said, then asked the court to consider approving the MOU with ETCADA.
ETCADA's mission is to provide recovery support services and reduce substance use through education and intervention. We also help young adults successfully transition into adulthood by providing services to address essential needs. ETCADA utilizes LCDCs to provide screenings and assessments. Recovery coaches focus on helping those attending recovery and group meetings reach their goals. A variety of education and pervention programs are also accessible through ETCADA.
ETCADA serves a 23-county area comprised of Anderson, Bowie, Camp, Cass, Cherokee, Delta, Franklin, Gregg, Harrison, Henderson, Hopkins, Lamar, Marion, Morris, Panola, Rains, Red River, Rusk, Smith, Titus, Upshur, Van Zandt and Wood. ETCADA has locations in Longview, Tyler, Paris and Pittsburg.
Meal Grant Program
The court also re-authorized the county grant program for Texas Department of Agriculture Texans Feeding Texans: Home-Delivered Meal Grant Program 2022.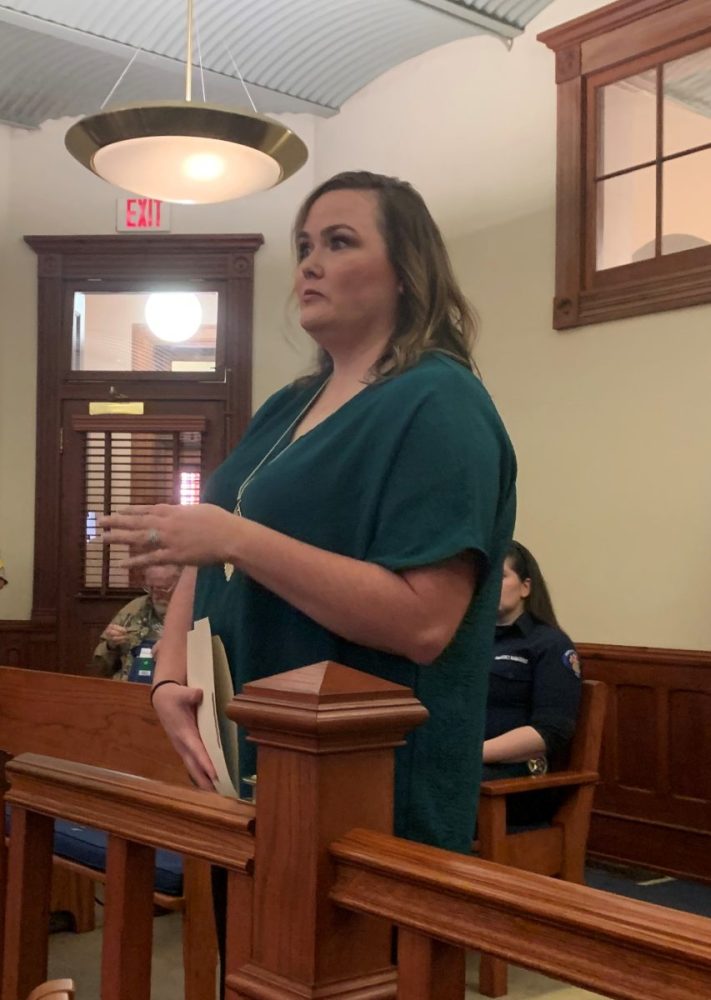 "We were asked about 5 years ago to take over meal provider services here in Hopkins County. We were glad to do that. If you're not familiar, we are known as Meals On Wheels commonly throughout the area. What we do is we provide a noon-time meal to seniors and disabled individuals. The meal is served by a dietitian that is diabetic friendly," said Cara Welch, director of operations.
Meals are served Monday, Wednesday and Friday, and Tuesday, Thursday in Hopkins County. Meals are prepared in Lamar County, delivered to drivers in Sulphur Springs, who then deliver the meals to the local residents.During the last funding year, 25,000 of the 220,000 meals prepared by the Lamar County-based program went to Hopkins County residents. In addition to providing meals, the program too provides blankets and heaters in the winter and fans in the summer for those resident recipients in need of them, Welch explained. The program provides meals for Lamar, Hopkins, Delta Red River and Rains counties.
The program has continued to operate during COVID. The only change has been in eligibility requirements. All requirements except age have been eliminated, Welch noted. To receive meals, the recipient must be 60 years or older. That made obtaining additional funding to make and deliver the meals necessary.
The $10,000 we receive from Hopkins County opens us up to receive grants like the Texans Feeding Texans from the Texas Department of Agriculture. Last year, we received about $7,000 from them, which equates to about 3,000 meals. If we did not receive that, we would not have been able to provide. So, we greatly appreciate it," Welch said.
"It's an amazing program for our people in Hopkins County for people in Hopkins County," Newsom said.