Approximately 12 ounces of cocaine and nearly 4 pounds of ecstasy were discovered during a routine traffic stop Wednesday night, according to arrest reports.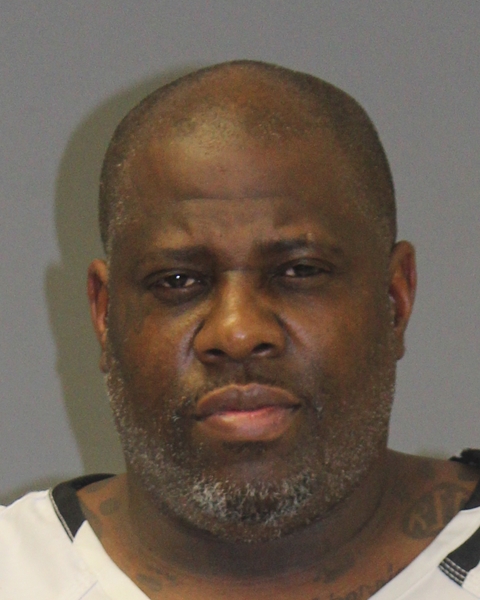 Sulphur Springs Police Officer Cleve Williams reported stopping a 2017 Toyota Camry just after 9 p.m. Oct. 27, 2021, on Interstate 30 east near mile marker 136 for a traffic offense. After contacting the occupant, the vehicle was searched by police.
Approximately 3.9 pounds (1.77 kilograms) of suspected Ecstasy and three-fourths of a pound (about 12 ounces or 390 grams) of suspected cocaine were found during the search, Williams alleged in arrest reports. As a result, Tavares T. Sanders was taken into custody at 9:13 p.m. by Williams, then transported by SSPD Officer Victor Reyna to Hopkins County jail.
The 43-year-old Houston man was booked into jail at 11:17 p.m. Oct. 27, on possession of more than 200 grams but less than 400 grams of a Penalty Group 1 controlled substance charge for having the suspected cocaine and possession of more than 400 grams of a Penalty Group 2 controlled substance charge for the nearly 4 pounds of ecstasy, according to arrest reports.
Sanders remained in Hopkins County jail Thursday night, Oct. 28, 2021, in lieu of $100,000 per charge on the two first-degree felony controlled substance charge, according to jail reports.
KSSTRadio.com publishes Sulphur Springs Police Department reports and news. The Police Department is located at 125 Davis St., Sulphur Springs, Texas. Non-emergency calls can be made to (903) 885-7602.
If you have an emergency dial 9-1-1.
The Sulphur Springs Police Department continues to serve its citizens with pride in its overall mission and will strive to provide the best possible police force in the 21st century.