In honor of Breast Cancer Awareness month, City National Bank Marketing Director John Sellers and President Don Sapaugh presented a check to Maleta Reynolds, chair elect for the Hopkins County Health Care Foundation For "In My Closet."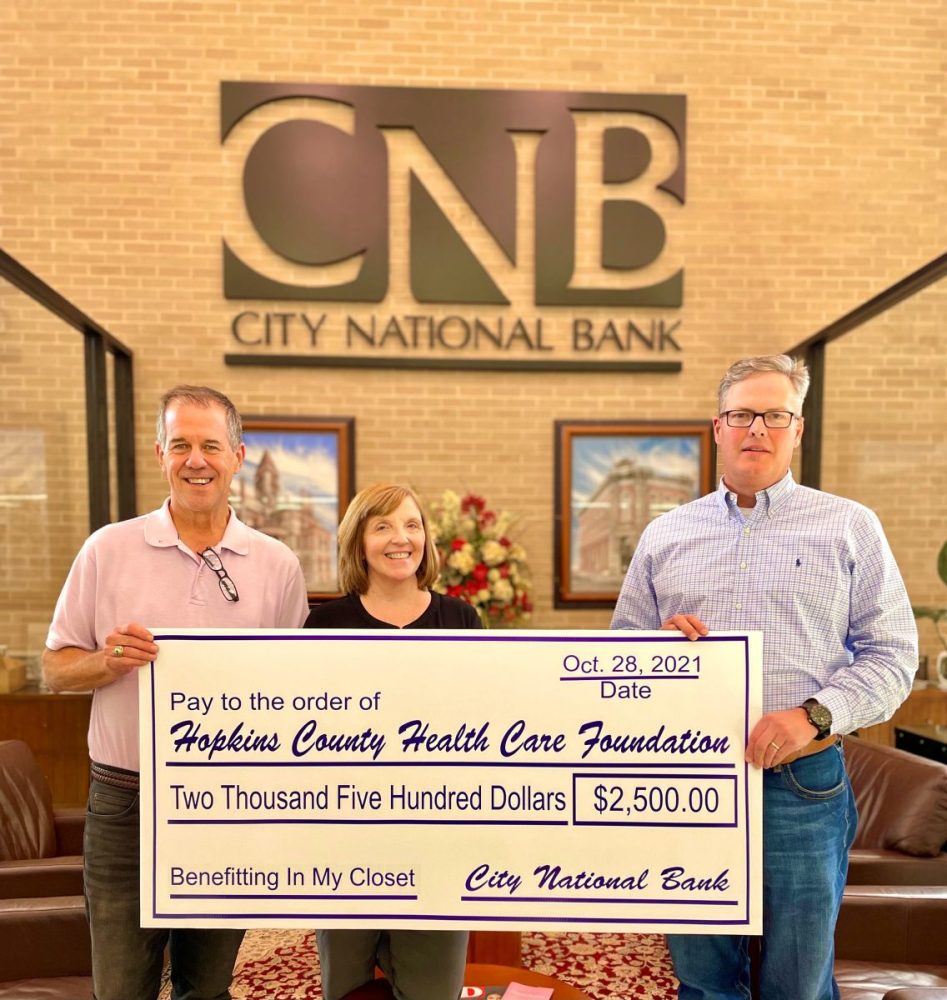 The City National Bank donation will go to "In My Closet," a mission of the Hopkins County Health Care Foundation supporting cancer care in Hopkins County. Throughout the year, "In My Closet" supplies free wigs, scarves, prosthetics, bras, etc. to men and women battling cancer … all for free.
"This month, the Health Care Foundation and In My Closet performed 40 free mammograms to uninsured women in Hopkins County. With this generous donation, we can now accommodate the 11 others on the waitlist," noted Shannon Barker, executive director of Hopkins County Healthcare Foundation. "Thank you CNB for supporting the Foundation and this important mission!"
"CNB is proud to donate to such a great cause!" the CNB officials reported.