October 15, 1930 – October 8, 2021 (age 90)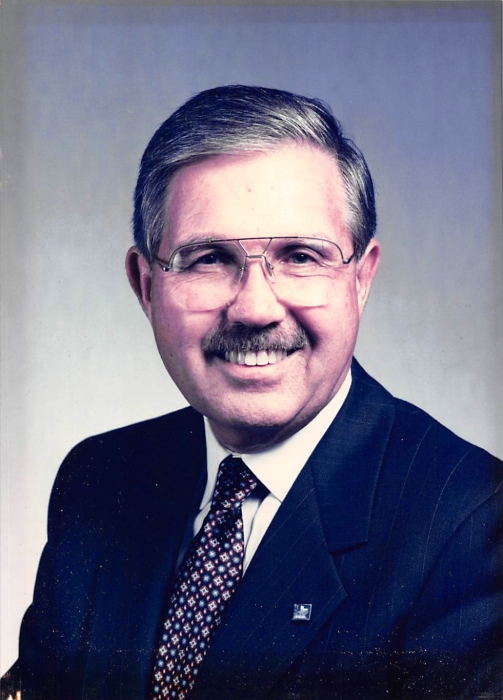 Charles Lewis Lowry, age 90, of Mt. Vernon, Texas passed from this earth into the presence of his Lord and Savior Jesus Christ on Friday, October 8, 2021, in Sulphur Springs, Texas, just one week shy of his 91st birthday.
A Celebration of Life service will be at 1 p.m. on Saturday, October 16, 2021, at the First United Methodist Church in Mt. Vernon. Family will greet friends at the church following the service.  A separate, private graveside service for family will be held prior to the church service. 
Charles was born on October 15, 1930, to L.D. Lowry, Jr. and Frances Fayrine (Hickman) Lowry in Mt. Vernon.  In 1948, he graduated as Valedictorian from Mt. Vernon High School and then attended Texas Christian University on a football scholarship, and it was there he met the love of his life – Peggy Sue Watson of New London, Texas. They were married on June 6, 1951, in Palmer, Texas, and upon his college graduation in 1952, they moved to Mount Vernon, where they would raise their three children and spend many wonderful decades in loving service and support to their family, friends, neighbors, church and community.  
Charles was the epitome of the term "Pillar of the Community."  He absolutely loved Mt. Vernon and Franklin County and spent nearly 70 years in active public service. It would be almost impossible to touch upon all of the ways Charles contributed to the people of Mount Vernon, Franklin County and beyond over the years, but here are a few:
He was very instrumental in laying the groundwork for what would become Lake Cypress Springs. In 1954 he served as chairman of the first committee to study the possibility of bringing a lake to Franklin County and then worked tirelessly for the next 16 years to help make it a reality, including making multiple trips to Washington, D.C., Austin, Shreveport and other cities to gain support for the lake. He served his beloved Mt. Vernon ISD as a School Board Trustee for more than two decades, much of that time as president. He even became president of the Texas Association of School Boards, which was quite an honor for not only him but also for Mt. Vernon ISD. To the very end, he was extremely proud of Lake Cypress Springs and Mt. Vernon schools.
He served several terms on the Mt. Vernon City Council, and was very active for many years in numerous civic organizations, including the Mt. Vernon Rotary Club, the Franklin County Chamber of Commerce, the Franklin County Industrial Foundation, and the Mt. Vernon Economic Development Corporation — having served as president of each. Significantly, as the very first president of the Mount Vernon Economic Development Corporation, he was a leader in the effort to bring the Lowe's Distribution Center to the area (to help seal the deal, he and Peggy hosted Lowe's executives in their home).
He was awarded the distinguished Paul Harris Fellow designation by Rotary International, and at the time of his death he was the longest-tenured member of the Mt. Vernon Rotary Club. He also served for 45 years as a director of First National Bank of Mt. Vernon and as president of the Southwest Home Furnishings Association, a trade association covering multiple states.
As president of the Franklin County Youth Baseball Association back when youth baseball games in the community were played at the outdated Little Creek Park, Charles led the effort to build a new baseball stadium for Franklin County youth. After several years of meetings and fundraisers, a beautiful new stadium was built with state-of-the-art lighting – the same stadium that today is the home of the Mt. Vernon Tiger baseball team.
Charles also served as a founder and president of the Catfish Winners Scholarship Fund, an organization of ex-Mt. Vernon Tigers who played for the legendary Coach Catfish Smith back in the 1940s and 50s. The organization has given out many thousands of dollars in college scholarships to deserving Mt. Vernon High School graduates.
During more recent years he enthusiastically participated in the Leaders of Tomorrow program at Mt. Vernon High School, spending many hours mentoring students about leadership qualities and other important topics.
Though he served many worthwhile organizations and causes, none were more important to Charles than his beloved First United Methodist Church, where he was a devoted member for nearly 70 years, many as its Chairman of the Administrative Board. During that amazing span, he taught Sunday School, sang in the choir and contributed in countless other ways, including supporting Peggy during her 56 year tenure as the church's organist.
He did all this and much more while working six days a week much of his adult life at the family furniture, appliance and floor covering business. In 1990, Charles was inducted into the Franklin County Hall of Fame – his first year of eligibility. In 1995. he was named Franklin County Man of the Year. In 2009 he was inducted into the Franklin County Schools League of Honor.
During the little down time he had, Charles loved to follow sports. He was a huge fan of the Dallas Cowboys and TCU Horned Frogs, but his first sports love was the Mount Vernon Tigers.
Charles was a visionary and leader, and a man of action, but he was also a kind, gentle and loving person with abundant humility and compassion. He seldom criticized others, but he often poked fun at himself.
Charles and Peggy were almost always together. God blessed them with an incredibly happy marriage of more than 70 years, and they made the most of it. Anyone who knew them could see how much they adored each other.  They were often holding hands, even during their very last days together before Peggy's illness separated them. 
In addition to Peggy, he was most proud of his family – particularly his children, grandchildren and great grandchildren. God blessed them all with many wonderful times together and the memories will endure.
Charles' contributions to his family, friends, neighbors, church and community were enormous. His absence will leave a void that will not be easily filled, but he left a lasting legacy that touched the lives of many people. It could be said about Charles "well done, thou good and faithful servant." 
Charles' beloved wife Peggy passed away just eleven days earlier, and she was there waiting on him at the Gates of Heaven in what had to be a most glorious reunion.
Charles is survived by his daughter, Lisa Lowry of Mt. Vernon; son, Brad Lowry and wife, Cari Lowry, of Argyle, Texas; son, Stan Lowry and wife, Jill Lowry, of Mt. Vernon; grandchildren, Jared Williams of San Antonio, Bradleigh Coats and husband Jason Coats of Argyle, Texas, Layton Lowry of Dallas, Laine Sadler and husband Ian Sadler of Argyle, Texas, Charleigh Lowry of Argyle, Texas, Grant Lowry and wife Bekah Lowry of Mount Vernon, and Samantha Lowry of Mount Vernon; great-grandchildren Cason Coats and Camden Coats of Argyle, Texas; sister, Jeanie Hayes and husband, Jere Hayes, of Dallas; brother, Len Lowry and wife, Vickie Lynn Lowry, of Mt. Vernon; and numerous nieces, nephews, cousins and extended family.
If desired, contributions in Charles' memory may be made to The First United Methodist Church of Mount Vernon.
Services entrusted to Sam B. Harvey Funeral Home.