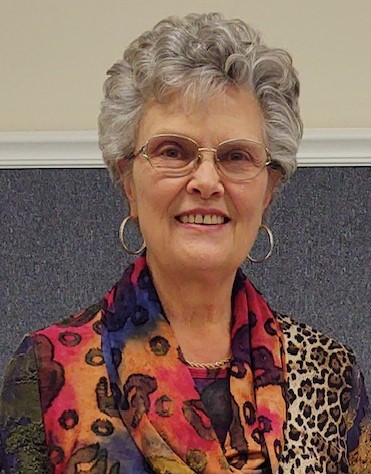 Visitation for Carolyn Burns, 71, of Miller Grove, will be Tuesday, November 2, from 6 to 8 p.m. at West Oaks Funeral Home in Sulphur Springs. Funeral services will be held Wednesday, November 3, at 10 a.m. at County Line Baptist Church. Interment will follow at Clifton cemetery.
Carolyn Maree Garmon Burns was born November 29, 1949, to Robert and Maree (Garrett) Garmon of Miller Grove. She passed away October 24, in her home surrounded by her loved ones.
Carolyn was married to Dewey Ray Burns, Jr. on May 25, 1968. Junior gave his life serving our country as a Navy medic who traveled with the Marines during the Viet Nam war. Carolyn became a champion of the armed services and was always quick to recognize and honor the commitment and sacrifice of our military personnel.
Carolyn loved Miller Grove, and she faithfully served her community both personally and professionally her entire life. She was an active member of County Line Baptist Church. She especially loved her ladies' Sunday School Class, and she was quick to help with food for any event. She served on the Miller Grove ISD school board for over a decade, 8 years of which she was school board president. She donated countless cakes and baked goods for FFA auctions and various school fundraisers. After being the local rural carrier for 31 years, she retired from the U.S. Postal Service, where she earned her million mile award.
Carolyn was preceded in death by her parents; her husband; her brother, Robert (Henry) Garmon II; and her son-in-law, Randy Thornton.
Carolyn is survived by daughters Tammy Thornton of Palestine and Teresa Burns and husband Robert of Emory; sister Lynda Wood of Grapeland; sister Sherri Cockrell and brother-in-law Rick of Miller Grove. She is also survived by her grandchildren, Tarah Thornton of Tyler; Hunter Thornton and wife, Autumn, of Honolulu, Hawaii; Caitlyn Norwood and husband, Braden, of Shawnee, OK, and their son, Ben; Colton Burns and wife, Mariah, of Emory and their daughter, Evalynn; Taylor Nisbet and husband, Nolan, of Tyler and their son, Ezra; Collyn Burns of Emory; and numerous nieces and nephews.
Arrangements are under the direction of West Oaks Funeral Home.