February 2, 1936 – October 22, 2021 (age 85)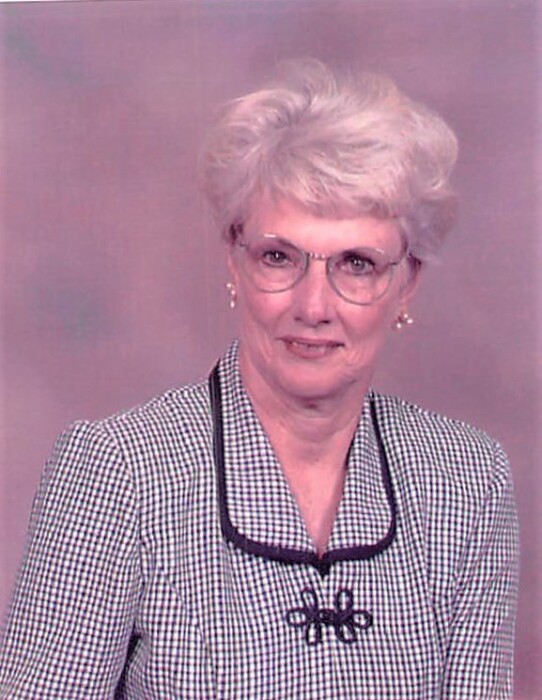 Barbara Conley Norris was born on February 2, 1936, to Raymond and Ovetta Conley in Saltillo, Texas. She passed away on Friday, October 22, 2021, in Sulphur Springs, Texas.
Barbara graduated from Saltillo High School in 1954. She began her college career that summer at East Texas Teachers College in Commerce. She started working first in the cafeteria and later in an office at East Texas. She completed her course work in 2 1/2 years, and then, started her student teaching. Barbara began dating the love of her life, Rex Norris, and married him a couple of months later on September 21, 1956. She was a member of Retired Teacher's Association, Delta Kappa Gamma, Eastern Star, and the Old Saltillo Methodist Church.
She began her teaching career in Daingerfield – Lone Star school district, and retired from there 36 years later. She loved her students especially the first graders. Every year in the fall her family heard "this is the cutest group ever".
She was a wonderful wife and mother, and there was little she could not do. Sewing, knitting, embroidery, porcelain painting, and gardening were her constant pastimes. Barbara could drive a tractor, run a chainsaw, and play the piano. She was often an assistant to Rex in their many endeavors.
After retirement she and Rex moved to her family's farm in Saltillo. There she spent time enjoying their three grandchildren. The two traveled in the US and Europe and spent time each year at their favorite place in Destin.
During her final years she waged a fierce battle with Alzheimer's and held off the worst for several years.
She was preceded in death by her parents; brothers, Bob Conley and George Payne; and her favorite son-in-law, Steve DeWolf.
Barbara is survived by her husband of 65 years, Rex; daughter, Tammy DeWolf; son, Randy Norris; grandchildren, Jake DeWolf, Riley and Jett Norris; nephews, Steve Conley, Ronnie Conley, David Payne, Mark Norris, and David Norris; and several cousins. Her much loved dogs and cats survive her.
Services will be held at First United Methodist Church on Tuesday, October 26, 2021, at 2 p.m. The visitation will be held one hour prior to service at 1 p.m. Craig Clark will be officiating. Pallbearers will be Ronnie Conley, Mark Norris, Steve Conley, Randy Norris, David Payne and Jake DeWolf. Interment will immediately follow at the Old Saltillo Cemetery.
In lieu of flowers, memorials may be made to St. Jude Children's Research Hospital at www.stjude.org, 501 St. Jude Place, Memphis, TN 38105 or 800-805-5856; or to the Franklin County Food Bank, P.O. Box 185, Mt. Vernon, TX 75457.
Services entrusted to Sam B. Harvey Funeral Home