At least three people were jailed in Hopkins County for possession of contraband and related charges from Oct. 22-25, 2021, according to arrest reports.
Como Street Traffic Stop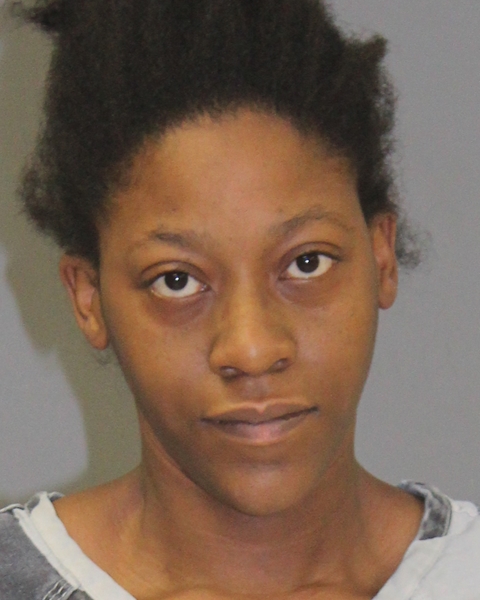 Sulphur Springs Police reported conducting a traffic stop on a Nissan Rogue at 9:25 a.m. Friday, Oct. 22, 2021, on South Como Street. Upon contact, the officers observed the driver to display nervous indicators and asked the individual to exit vehicle for further investigation.
Officers recognized the passenger from a previous stop. During the previous stop she was determined to have outstanding warrants but was released because the jail was not accepting Class C warrant arrests at that time. On officer leaned into the vehicle window to ask for her name, and she used it to check and verify the status of the warrants. The officer also reported smelling a strong marijuana odor coming from the SUV. The warrants for Candace Lashay Gordon's arrest were confirmed and the 30-year-old was told to exit the vehicle, SSPD Officers Sean Hoffman and Edward Jaime alleged in arrest reports.
When asked about marijuana, the Sulphur Springs woman allegedly admitted she had recently smoked it. She was asked several times to put her hands behind her back to complete the arrest. The officer checked the patrol unit for contraband, then asked the woman to sit down inside of it. Police alleged the woman was noticeably fidgeting with her hands. When told to show what she had in her hands, she allegedly threw what officers believed to be marijuana on ground. She then proceeded to stomped on the suspected marijuana in what police believe was an attempt to destroy the contraband. When she resisted the officers, the "least amount of force necessary was used." Police retrieved a small amount of the substance that remained despite being stomped on.
Gordon was arrested at 9:37 a.m. on a charge of tampering with evidence, as well as warrants for one second offense failure to maintain financial responsibility charge and two expired registration warrants. She was transported to jail, the vehicle was released to driver.
She was later charged with insufficient bond on a July 2, 2021, controlled substance charge. Gordon remained in Hopkins County jail Tuesday, Oct. 26, 2021, in lieu of $10,000 bond on the tampering with evidence charge and the new $10,000 bond set on the controlled substance charge.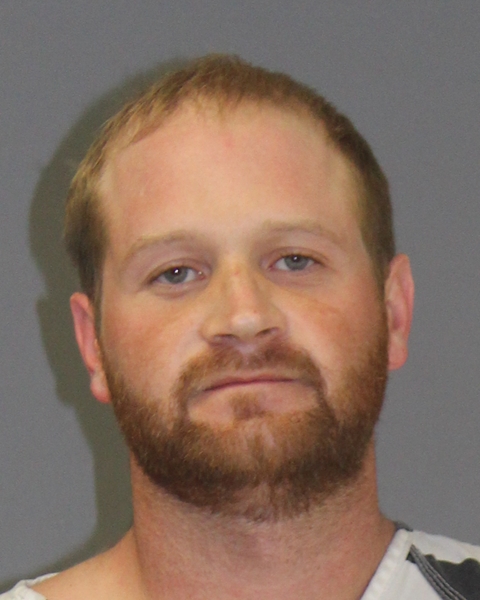 Fisher Street Traffic Stop
Sulphur Springs Police Officer Francisco Castro and Hopkins County Sheriff's Office Deputy Justin Wilkerson stopped a Mazda pickup at 4:49 p.m. Oct. 22 on Fisher Street at Linda Drive. The recognizing one occupant of the truck as Luke Hunter Shrum, a wanted Winnsboro man known to have outstanding warrants.
A records check confirmed the 27-year-old to be wanted in Wood County for surety off bond on a duty on striking fixture or highway landscape, possession of less than two ounces of marijuana, possession of less than 28 grams of a controlled substance; and driving while license invalid with previous conviction.
Officers reported finding a cigar with green leafy substance believed to be marihuana in a red cigarette pack in the passenger's seat. It was seized and Shrum was transported to jail, where he remained until Aug. 26, 2021. Bond was set at $15,000 per charge, with a stipulation on personal recognizance bond be allowed.
State Highway 11 East Traffic Stop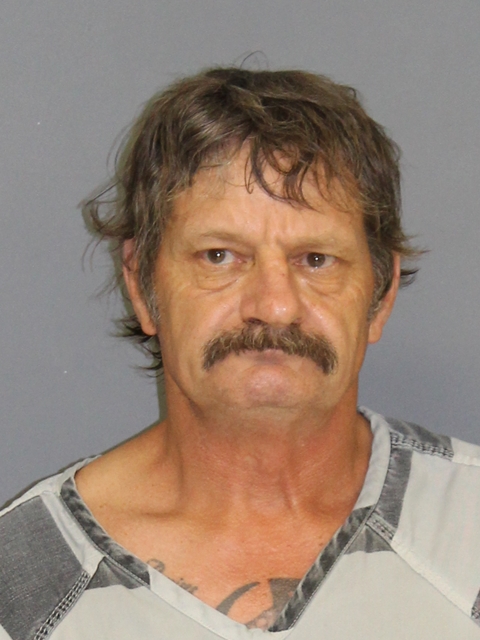 HCSO Deputies Justin Wilkerson and Drew Fisher arrested Scott Arthur Gorton at 1:38 a.m. Oct. 24, 2021, for possession of less than 1 gram of a Penalty Group 1 controlled substance.
Wilkerson reported seeing the 58-year-old Sulphur Springs man driving a black Kia Forte on a Como Street heading toward SH 11 east. Aware Gorton's license had been suspended, he attempted to confirm that. After seeing the man fail to maintain a single lane, Wilkerson initiated a traffic stop. He observed an open alcohol container between the man's legs and the had him get out.
Deputy Drew Fisher arrived and was asked to stand with Gorton while Wilkerson searched his vehicle. Fisher searched Gorton. He noted Gorton to display signs of bruxism. When asked to search the vehicle for narcotics, he refused. Fisher retrieved K9 Maly. The dog alerted on his vehicle. Gorton allegedly admitted to having marijuana in the vehicle.
A search of Gorton revealed a bag of a substance that later tested positive as methamphetamine and weighed 0.237 gram with packaging. He was placed into custody. Further search of the vehicle revealed a marijuana cigarette, two meth pipes with burnt residue and more than one additional item of drug paraphernalia.
Gorton was booked into Hopkins County jail Oct. 24, 2021, for possession of less than 1 gram of a Penalty Group 1/1B controlled substance. Bond on that charge was set at $20,000. He was served Tuesday, Oct. 26, 2021, while still in jail, with a warrant for deadly conduct.
---
The Hopkins County Sheriff's Office is located at 298 Rosemont St., Sulphur Springs, TX 75482. Non-emergency calls can be made to (903) 438-4040.