A total of $24,639 of the $150,000 goal was collected during the first official week of the 2021 Hopkins County United Way campaign.
Although only half a dozen were able to stay for the entire meeting, several HCUW campaign workers stopped by before or sent the donation packets they'd collected with other volunteers to the first campaign report meeting Tuesday, Oct. 5, 2021.
"We're really excited, for this to be the first meeting and have done so well and so many donations are already in at this point. Great job, everybody," HCUW 2021-22 Campaign Chair Kristy Moseley said Tuesday morning after all donations received through the 9 a.m. had been counted.
Campaign volunteer Carolyn McKinney said as she visited the different potential donors she made a point to show them the 18 local nonprofit agencies allocated a portion of the 2021-22 campaign goal of $150,000. She said the feedback she's received has been positive, with more than one noting how good it is to know the funding collected in Hopkins County will remain in the county to benefit local residents.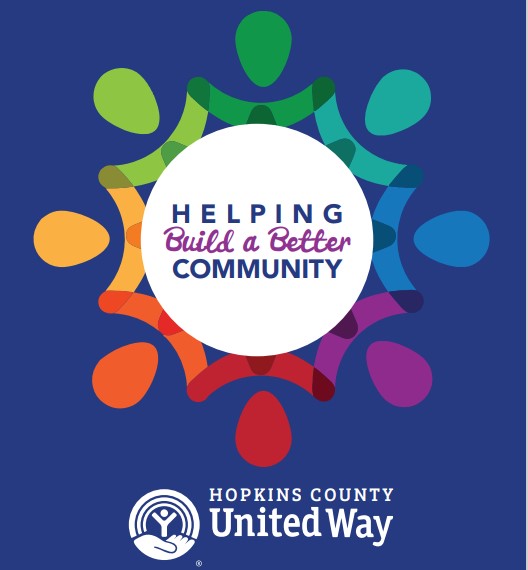 McKinney noted several local businesses who again have faithfully contributed to HCUW, including Lee's Hallmark, Janitorial Supply, Chad Cable and Texas AgriLife Extension Office. She was excited to see one of the contributors gave larger than the goal for this year.
To all contributors, McKinney said "We just want them to know that we are so appreciative for their donations."
She noted she can be available to assist any campaign workers, if they can't to pick up packets, if they will let her know.
Campaign volunteer Tim Glenn said all of the packets he'd been assigned had been delivered. Winburn Milk, he noted, continues to support for HCUW by once again faithfully giving to the campaign.
Linda Galligher collected donations from J. Brian Allen, Don Clayton, Hall Oil Company, Powers & Blount, Broadway Smiles – Dr. Praveena Seetharam Shetty, and Smith & Smith Law Firm.
Kayla Price Mitchell and Markeda Fischer collected donation packets from Professional Land Title Company, Gloria Mitchell Insurance, and Preuss Flecker and Associates, HCUW Executive Secretary Susan Berning noted.
Packets were also turned in for Linda Christian for Dr. Lawrence, Larry Crowson for Lou Nell's, and Tina Phillips for Hometown Auto. A donation from John Berning Farmers Insurance also was among the first week's count.
HCUW too received a grant from Farmers Electric Charitable Foundation. HCUW has applied for several years and is very appreciative to receive the grant, Berning explained.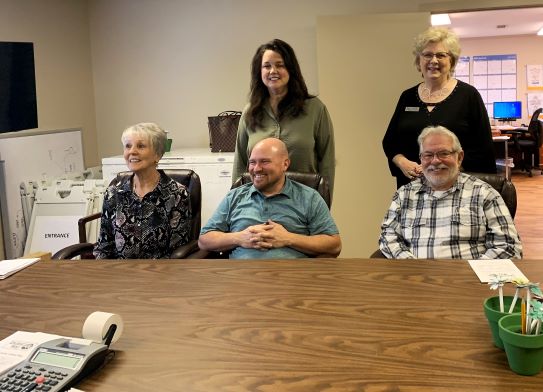 Joel Tiemeyer also turned in donation packets from UPS, City of Sulphur Springs, News-Telegram, Edward Jones-Financial Advisor Chris Voorheese and West Oaks Funeral Home, Moseley reported. East Texas Line-X, Interstate Body, Mattheson Gas, M&F Western Products, Circle E Western Store, Commercial Glass & Mirror also contributed, Moseley reported.
"It's very exciting. We are doing great, guys," Moseley said. "We'll get the rest of our packets in and see where we are next week. Thank you all for your hard work."
"Thankful, so, so much," Berning added.
Those who wish may make donations or learn more about Hopkins County United Way and the 2021-22 campaign via the organization's website, https://hcuw.org, and Facebook page.
The next campaign report meeting will begin at 9 a.m. Tuesday, Oct. 12, 2021, at Texas AgriLife Extension Office. Campaign report meetings will be held at 9 a.m. each Tuesday in October, as well as Wednesday, Nov. 3 and Tuesday, Nov. 9, if needed to reach the $150,000 goal to help all 18 agencies allocated funding.