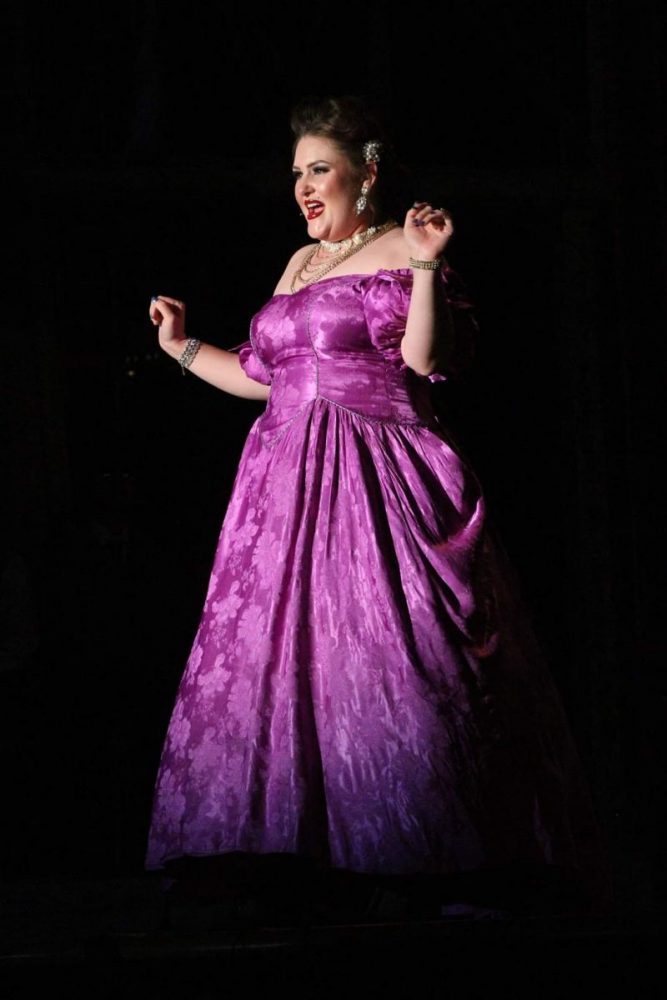 Just coming off her singing role as Medda Larkin in 'Newsies", Sydnee wasted no time in locating the 'next big thing' in her life as a singer, and this indeed may be big! She is competing for the honor of singing the National Anthem during a performance of the National Finals Rodeo this December in Las Vegas. "This contest is super exciting, and the NFR is indeed the top cowboy entertainment event in the US. "It would be so fabulous to get that honor, so please vote for me through Facebook!"" Sydnee is one of many youth from across the country competing and hoping to advance in the process by vote count. You can vote once per e-mail address through Monday September13. Sydnee's got a good fan base locally and should be in the top vote-getters and advance to the second round.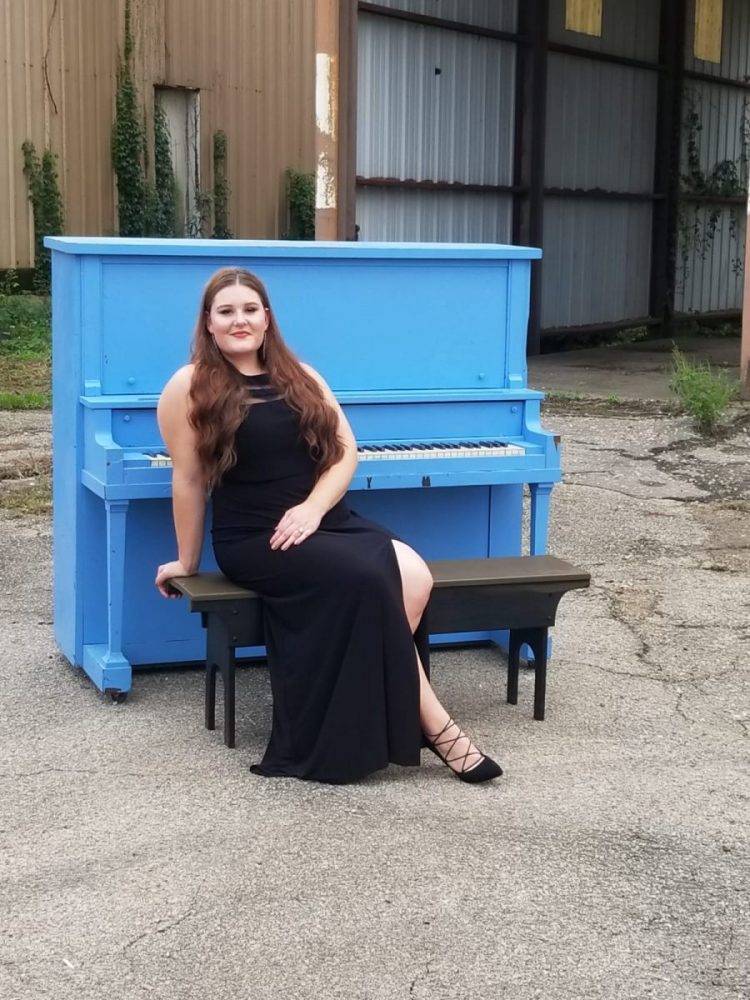 Selected this summer for a major role in the musical "Newsies", the soprano feels it was a huge thrill to appear on the stage of the Greenville Municipal Auditorium along with numerous other youthful singers and dancers from across the area. Sydnee was a stand-out, being labeled a 'diva to-be' by an arts critic! "There was a ton of amazing choreography for the play, wonderful showstopping scores and professional direction. It's a great job they do in the Greenville Family Theater. Also, this October, another stage production company, GreenvilleWorks, will stage "The Little Shop of Horrors".Sydnee will serve as Vocal Director working closely with all departments from sound and lighting to makeup, costuming and the team of Directors, including Pip Bickford. She will also appear as Chrystal, one of the Doo-Wop Girls. And on top of that, she's singing again with the NE Texas Choral Society for the Christmas Concert coming up in Sulphur Springs during the first weekend of December. A staple in the chorus, she was one of the first high-schoolers to join their ranks. Now Sydnee says that her years in Choral Society has served to shape her into the singer and performer she has become. Here at home in Sulphur Springs, she's also on the worship team at her church and has a job that keeps her busy all week.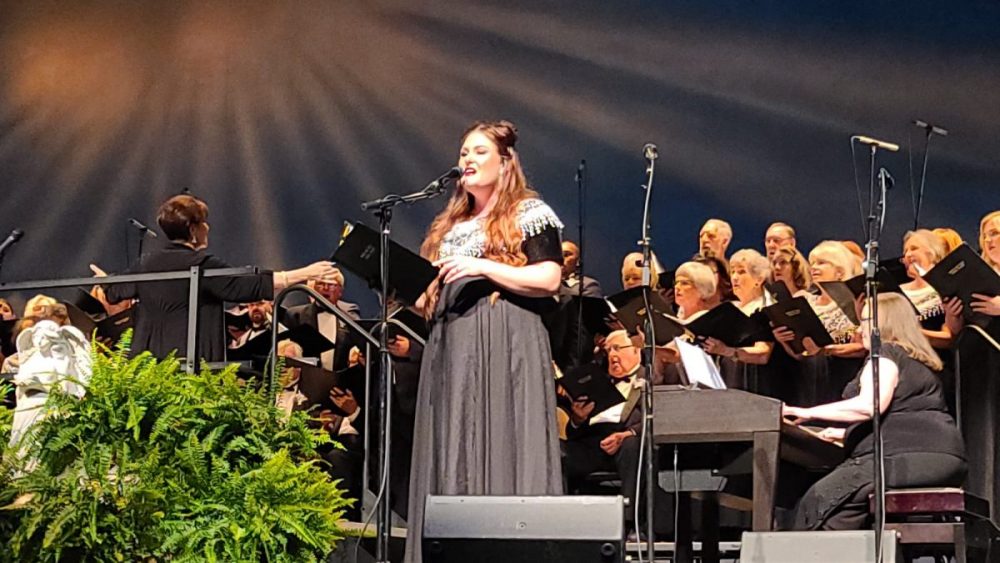 "Going to New York City and getting immersed in the arts atmosphere there is a big thrill,and quite inspiring! I have loved every trip I've made there. But honestly, I'd like to work in Branson. It's a little more small-town than NYC, but the level of entertainment they produce there is at the top. There's Christian and family-friendly entertainment that I'd love to be involved in, and get exposure to all aspects of entertainment, from singing to dancing to acting right there in a safer, friendlier place like Branson. I pray that God leads me to a good place where I can make people smile".