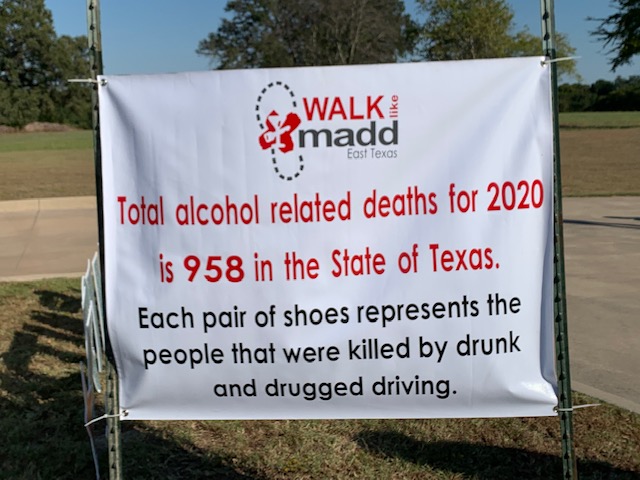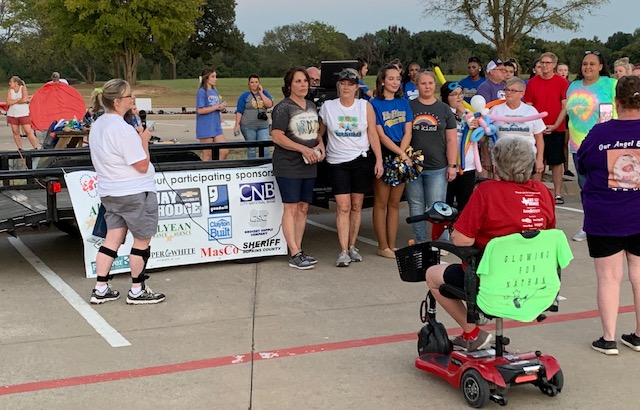 Held on the breezy late-summer evening of September 25, 2021 along oak-shaded walking spaces at Shannon Oaks Church in Sulphur Springs,Texas, the local Walk Like MADD event was successful and well-attended. Serving as not only a local walk but as one of the only MADD events within the Northeast Texas region, a good response came from county law enforcement, Fire and Rescue, EMS and Tx DOT as well as sponsorship from local car dealership, business, industry and individuals.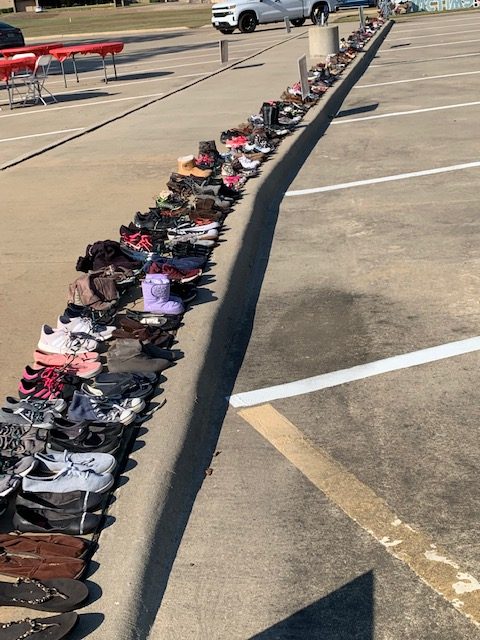 For walkers, the visual focus was the shoe display in the Tribute Area lining an entire side of the walking track. The dozens of pairs of shoes represented the 958 deaths from drunk or drugged driving-related accidents reported in the state of Texas for 2020.
Members of the Sulphur Springs High School Blue Blazes and Wildcat cheerleaders on freshmen, JV and Varsity teams lent their talents and enthusiasm to the gathering.
Music ruled all evening, with a DJ keeping the rhythm and leading dance lines that all ages enjoyed. Other attractions during the family-style event were hand painting and rock painting, The painted rocks went into a 'tribute rock garden' and paper sandwich bags with children's painted hand prints were taken home as token reminders of how far-reaching the effects of impaired driving are for families and the community.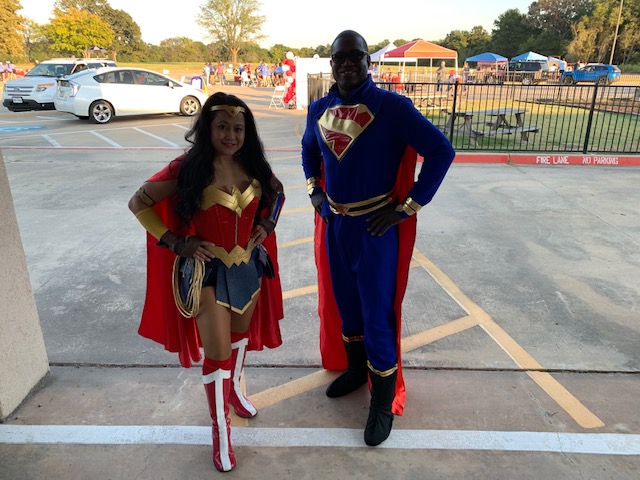 Also present were two Superheroes with "Heroes Cops n Kids" from the Dallas Police Department. The "Tipsy Taxi" service was represented by a costumed donkey which the kids loved seeing. Also,a couple of DPS displays…a roll-over simulator and a drunk-driving test simulator….drove home the overall mission of the event most effectively. Brief videos of groups of people shouting "Don't Drink and Drive!" were filmed and shared all through the evening.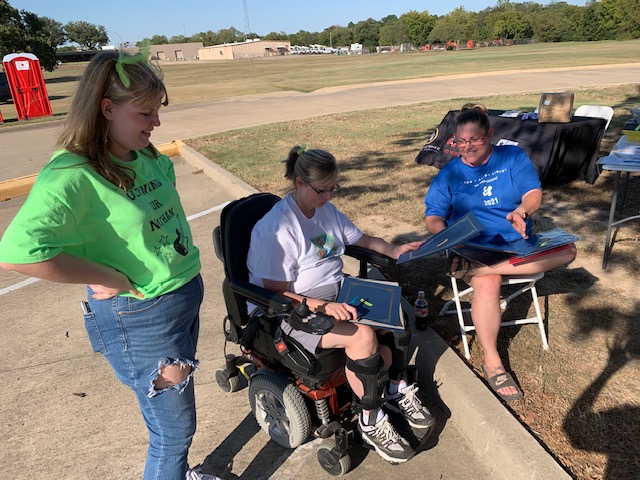 Becky Hicks, who lost her son in a drunk-driving accident almost ten years ago,continues to head up the Sulphur Springs and Northeast Texas chapter events for Mothers Against Drunk (and Drugged) Driving. Besides this annual event, she spends untold hours in support and help to families who are experiencing the same trauma and grief that she and her family have weathered. Becky and MADD board members expressed appreciation for the strong turnout from Hopkins County for the annual Walk Like MADD event.