The Hopkins County Community Toiletry Drive was a success, with more than 3,000 items as well as monetary donations contributed by individuals and businesses within the community, which will benefit individuals at all six rural county school districts in Hopkins County – Como-Pickton, Saltillo, Sulphur Bluff, North Hopkins, Miller Grove and Cumby.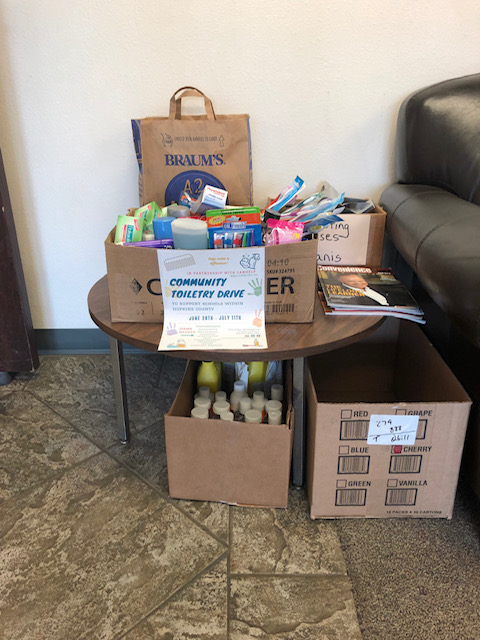 "Thank you again for all you did to help market the project. You definitely helped make the project a success! I appreciate it so much!" project coordinator Helena Martinez says to all who contributed and helped.
Martinez is currently working to finish her Master's of Science in Nursing Administration at the University of Texas-Austin. She was assigned, as her capstone project for the graduate degree program, to lead a community partnership project with a non-profit organization within the community.
After talking with multiple school nurses and counselors at the schools, Martinez identified a need for toiletry items to benefit students at all six rural Hopkins County school districts, which don't have the funding needed to provide these items; what little each district does have one hand has been provided by school employees, particularly nurses and teachers. Martinez then contacted Shanna Martin to teamed up with CANHelp to collect toiletry donations. The Gilmer Street facility and the Alliance Bank Sulphur Springs Main Branch from June 28-July 11 served as collection sites for donations of hygienic products, including toothbrushes, toothpaste, mouthwash, shampoo, conditioner, soap, combs and brushes, deodorant, lotion and sanitary napkins.
Donations were divided and distributed to the six rural school districts.
For more information, please contact Helena Martinez at [email protected]."