Pair Reported For Screaming Jailed On Public Intoxication Charge
A 27-year-old Sulphur Springs man was accused Saturday evening of driving while intoxicated with a child younger than 15 years of age in the pickup with him at the time. Three others were also booked into the county jail over the weekend on intoxication charges, according to arrest and jail reports.
Felony DWI Arrest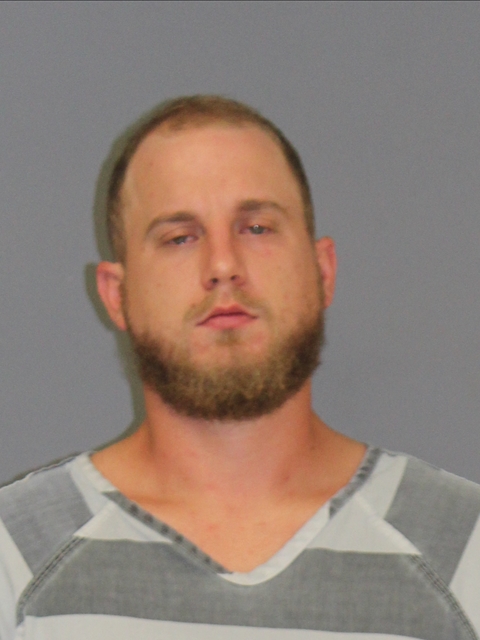 Davis first caught the attention of an off-duty Texas Department of Public Safety Trooper, who contacted deputies by phone after seeing the man, identified as a possible drunk driver getting into a vehicle with a child and leaving a Sulphur Springs establishment around 7:45 p.m. Sept. 11, 2021.
While the Hopkins County Sheriff's Office deputies were en route to Interstate 30, dispatchers received a call of a pickup being driven recklessly on I-30 west. The deputies believed the truck to be the one with the suspected intoxicated driver. The truck, the caller told the communications operator, was not being driven in a single lane, possibly speeding. The caller reported losing sight of the truck. Deputies also advised Cumby Police to be on the lookout for the reckless, possibly drunk, driver.
A second motorist soon contacted sheriff's dispatchers about a reckless driver in a vehicle matching the same description, that then exited I-30 near the westbound rest area. Cumby Police Officer Christopher Hall had heard the reports and spotted a gray Chevrolet Silverado pickup traveling west on the north I-30 service road, where it failed to travel in one lane.
Hall initiated a traffic stop on the truck near mile marker 107 on the north I-30 service road. Deputies arrived and the officers contacted the driver, identified in arrest reports as Dustin Mackenzie Davis. Officials reported there was indeed a child in a car seat in the backseat of the vehicle. While talking with the 27-year-old Sulphur Springs man, officers reported a moderate odor of alcohol emitted from him and he displayed more than one indicator of possible intoxication. Davis allegedly admitted to consuming alcoholic beverages at the Sulphur Springs establishment previously mentioned.
Davis agreed to participate in standard field sobriety tests. He showed six of six possible clues on those tests and showed vertical nystagmus during a horizontal gaze nystagmus test, two cues during a walk and turn test, and one of four clues of intoxication on a one-legged stand test. As a result, Davis was taken into custody just before 8:30 p.m. Saturday for further investigation of DWI.
An on-call Child Protective Services worker was contacted about the child in the truck with Davis. The CPS employee arrived at the stop location and during investigation released the child to its grandparents, who also arrived at the location. Deputies observed and seized a handgun seen in the truck was seized by deputies. The vehicle was released to an individual on scene after being inventoried.
The Sulphur Springs man reportedly agreed to provide a breath specimen for testing of blood-alcohol content. He tested 0.109 and 0.094 on breath tests conducted at the county jail, resulting in Davis being booked into jail on a felony DWI with child passenger charge and unlawful carrying of a weapon charge.
Davis was released from Hopkins County jail Sunday, Sept. 12, 2021, after securing a $5,000 bond on the felony DWI with child passenger charge and $2,000 bond on the weapon charge.
Loop 301 DWI Arrest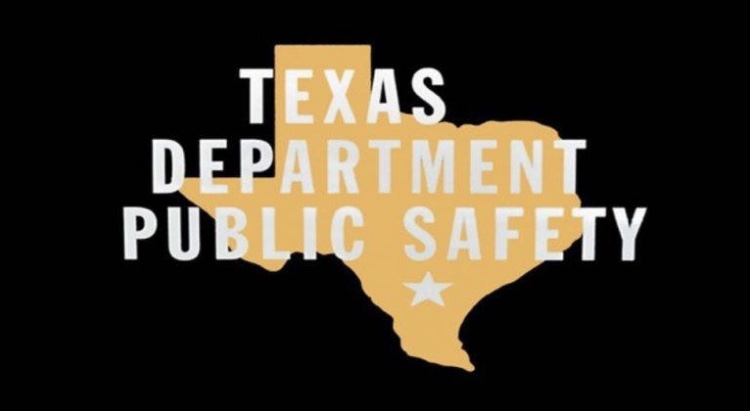 A DPS trooper arrested a 24-year-old Kansas man Sunday afternoon on Loop 301 for DWI. The highway patrol reported stopping the man for driving a Ford E250 van on the wrong side of the road, against opposing traffic. Upon contact, the trooper reported smelling an alcohol odor inside the vehicle. When the driver exited the white van, the DPS official alleged he too detected alcohol on the Olathe, Kansas man's breath. The 24-year-old voluntarily attempted standard field sobriety tests, which he failed.
The Kansas man was arrested around 3:40 p.m. Sept. 12, 2021, for DWI. Officers reported finding 7 empty beer bottles in the vehicle, although the 24-year-old admitted to drinking only 2 beers. He agreed to a blood sample for analysis, and was booked into jail at 5:32 p.m. Sunday. He was released from Hopkins County jail Monday, Sept. 13, 2021, on a $1,000 bond on the misdemeanor DWI charge.
Screaming & Intoxicated ON CR 4711
Deputies arrested a 40-year-old Gainesville man and 29-year-old woman reported early Sunday morning screaming while walking around the County Road 4711 area.
The sheriff's officers reported finding the woman, who was "shouting and acting hysterical" at 2:13 a.m. Sept. 12, from the roadway on County Road 4711, south of State Highway 11 east. When they contacted her, the sheriff's officers smelled an alcohol odor emitting from the woman. She allegedly admitted to consuming a substantial amount of alcohol during the night and to being intoxicated out on the roadway.
Deputies noted her behavior made her a danger to herself and took her into custody at 2:33 a.m. Sunday for public intoxication. A records showed the woman to be wanted in Palo Pinto County on a resisting arrest, search or transport charge. She was booked into Hopkins County jail at 3:24 a.m. Sept. 12 on both charges.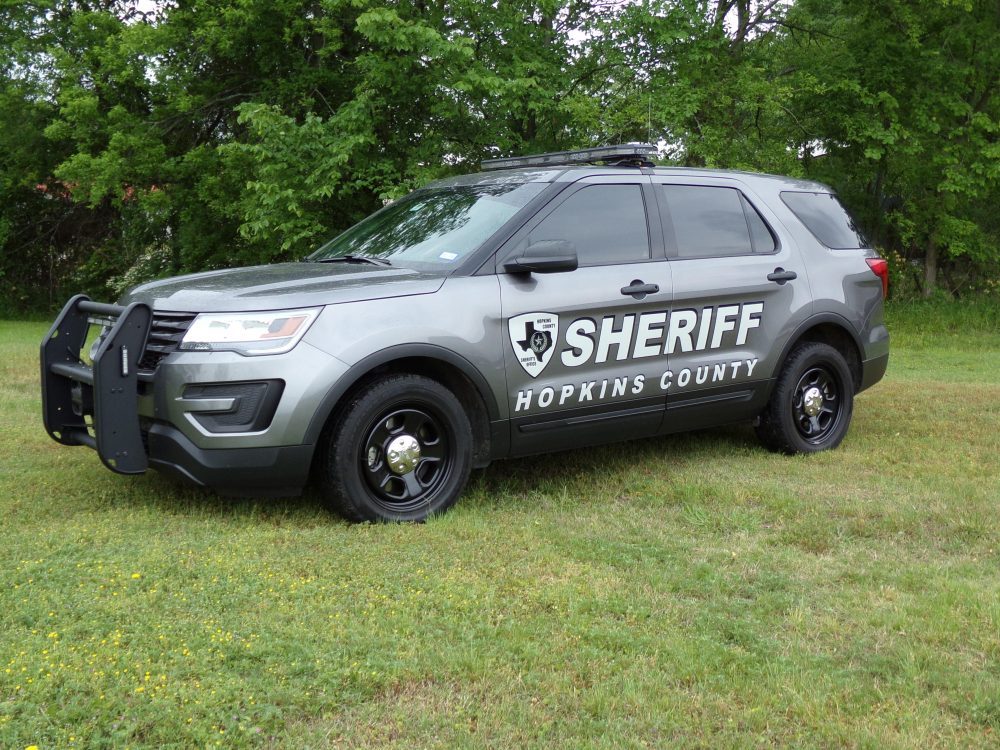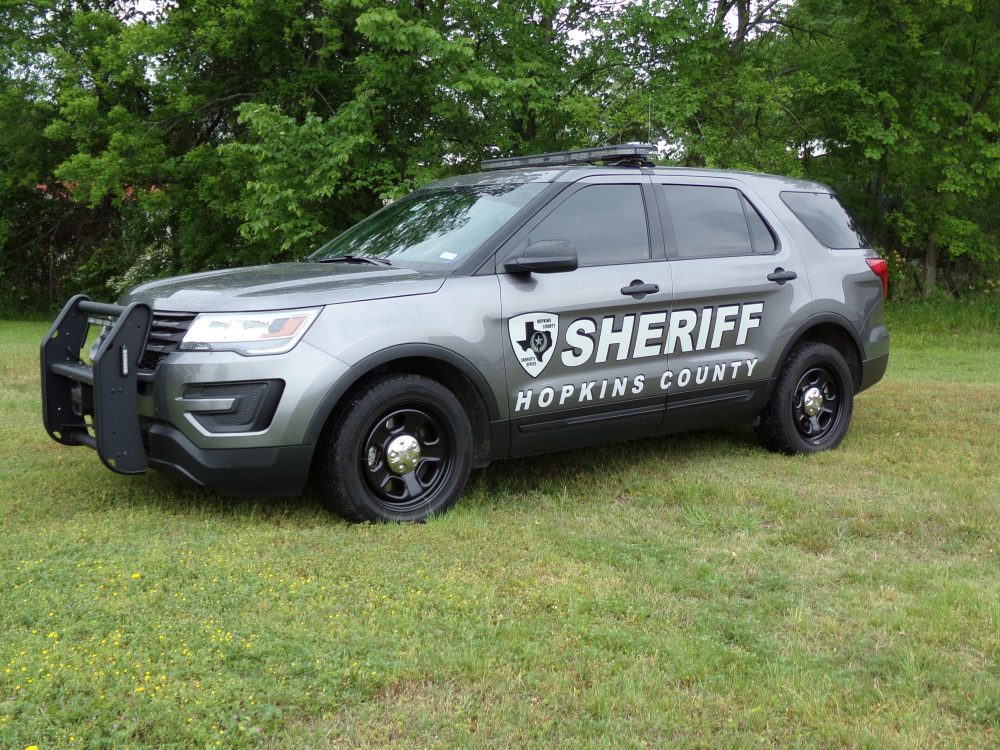 At 2:45 a.m. Sunday, deputies were told a male was walking in the area of State Highway 11 west at County Road 4711 screaming and crossing through private properties near occupied dwellings and vehicles. A deputy found the Gainesville man walking eastbound on the eastbound shoulder of SH 11 west, the incorrect side of the road as that put him walking with traffic instead of facing it.
The deputy noted the man to appear "highly intoxicated," staggering as he walked. A strong alcohol odor emitted from him as well. At one point, the man stepped away from the deputy and walked into the eastbound lane of the road. The deputy reported detaining the man in handcuffs to gain temporary control of him while talking with him.
The 40-year-old allegedly admitted he'd been drinking all day and was staying on CR 4711, and was out walking, looking for his girlfriend. When asked, the man acknowledged walking on the highway to be potentially dangerous for him. The deputy arrested the man at 2:59 a.m. Sept. 12 and transported him to the county jail, where he was booked at 3:38 a.m. for public intoxication.
During the book-in process, the Gainesville man began banging his head against the jail vestibule window and intimidating another inmate, thus, he was placed into a v-cell as a precautionary measure for his safety as well as that of others around him.
According to jail reports, the 40-year-old was released from the county jail later Sunday on the charge. Sunday was the third time in three months the man has been jailed locally on misdemeanor charges. He served a 2-day commitment July 27-29, 2021, for an issuance of bad check charge; and spent the night Aug. 2 in jail on Hunt County speeding and violation of promise to appear warrants.
The 29-year-old woman remained in the county jail on both misdemeanor charges Monday afternoon, Sept. 13, 2021. Bond was set at $5,010 on the Palo Pinto warrant.
Jail Commitment
A 38-year-old Sulphur Springs woman turned herself in at Hopkins County jail Sept. 10, 2021 at 6 p.m. to serve a weekend commitment, part of punishment for a for a March 12, 2021, second offense DWI charge. She was released from jail Sunday on the misdemeanor charge.
---
KSST does not publish the photos or names of people charged with misdemeanor crimes in staff generated reports, only those accused of felony offenses.
---
---
The Hopkins County Sheriff's Office is located at 298 Rosemont St., Sulphur Springs, TX 75482. Non-emergency calls can be made to (903) 438-4040.