A 30-year-old Mexico man Arrested In 2017 for smuggling people into the country was back in Hopkins County jail Friday morning on warrants.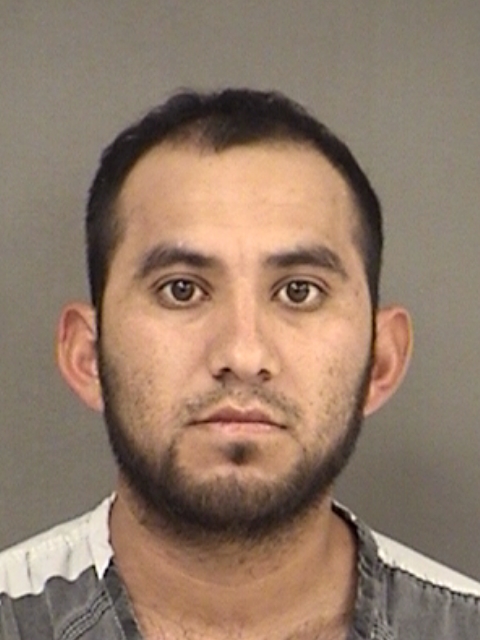 Hopkins Count Sheriff's Office was alerted Alejandro Castro Rodriguez was in custody in Webb County jail on two Hopkins County warrants. HCSO Deputy Steve Huffman traveled to Laredo, took custody of Rodriguez at 6:48 a.m. Sept. 16 and transported him to Hopkins County jail, where he was booked at 4:17 p.m. Thursday on warrants for bail jumping and failure to appear as well as bond forfeiture on the 2017 smuggling of person charge.
The charges stem from a Dec. 5, 2017, incident in which Rodriguez was accused during an Interstate 30 traffic stop of transporting in a Honda van nine males who reportedly paid individuals to bring them into the United States from Mexico and were being transported in the van to another location top work to pay off their debt for the illegal entry into the country, deputies alleged following Rodriguez's arrest in 2017.
Rodriguez, shown in 2021 arrest reports to be a Mexican citizen, admitted he was driving nine people from Dallas to Mississippi to work. Based on information gleaned, deputies indicated they believed the Ciudad de Mexico resident had encouraged the passengers to enter or remain in the country, violating federal law by concealing, harboring or shielding them from detection by authorities, deputies alleged at that time.
The 30-year-old during that 2017 traffic stop at mile marker 132 in Hopkins County allegedly presented a Mexico ID card but claimed to have driver's licenses out of Alabama and Mexico. A records check, however, showed no record of a driver's license based on the identifiers given. Thus, Rodriguez was jailed on Dec. 5, 20217, on no driver's license and smuggling of persons charges, deputies alleged in arrest reports. He was indicted the next March on the smuggling charge and in November 2018 for bail jumping on the charge, according to jail records..
Rodriguez remained in Hopkins County jail Friday morning, Sept. 17, 2021, in lieu of the $20,000 bond set on the third-degree smuggling charge and the $25,000 bond on the bail jumping/FTA charge, according to Hopkins County jail reports.
---
The Hopkins County Sheriff's Office is located at 298 Rosemont St., Sulphur Springs, TX 75482. Non-emergency calls can be made to (903) 438-4040.