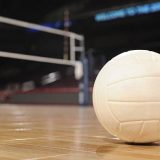 The Lady Cats volleyball team fought all night long, but ultimately it was not enough as Texas High escaped the SSHS Main Gym with a 3-2 five set thrilling victory over Sulphur Springs.
Tuesday's district match was a back-and-forth affair all night long; each time a team would score a few points and claim momentum, the other team would strike back within reaching distance or tie the game up.
There were 38 ties total in the district loss for Sulphur Springs.
Coach Bailey Dorner's squad at one point trailed 2-0 in sets to the Lady Tigers, but came back to win sets three and four to force a deciding set five.
Don't get it twisted, though, even though the Lady Cats were down 2-0, those set losses were an incredibly close 25-20 and 25-22.
And while Sulphur Springs fought tooth-and-nail for their second district victory and second straight, ultimately the final set came to be their undoing as a slow start for the home squad allowed Texas High to take a 5-1 lead heading into a timeout.
While Coach Dorner's team were able to fight back to tie it up at several points in set five, one momentum swing in the direction of the Lady Tigers proved to be too much for the Lady Cats as Texas High would go on to win the fifth set and match against Sulphur Springs, 15-13.
While a tough loss, considering how hard the Lady Cats fought to win the game, there is plenty to be proud about. Coach Dorner's team never quit, even when the going got especially tough.
The loss drops the Lady Cats volleyball team's record to 15-11 overall (1-1 district).
Next up, Sulphur Springs will be back at home for another district match-up, this time the Marshall Lady Mavs. Varsity teams will get the action going at 4:30 P.M. followed by the JV and freshman squads at 6 P.M.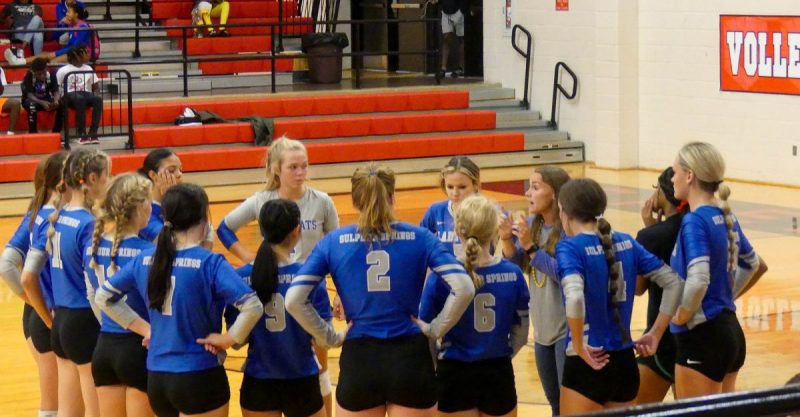 ---
KSST is proud to be the official Wildcat and Lady Cat Station. We broadcast Sulphur Springs ISD games year round live on radio. When allowed, we also broadcast games via our YouTube channel.