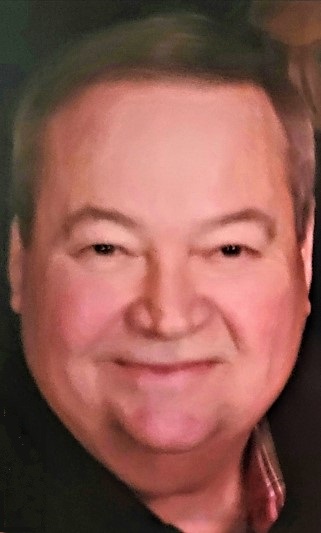 July 4, 1943 – September 3, 2021 (age 78) 
Jim Mac Stinson, age 78, of Mount Vernon, Texas, passed away on Friday, September 3, 2021, in Mount Pleasant. 
The funeral service will be on Wednesday, September 8, 2021, at the First Baptist Church in Mount Vernon, Texas at 11 a.m. Visitation will be one hour prior to the service. Pastor Pepper Puryear will be officiating. Pallbearers will be Lanny Ramsay, Johnny Hanks, Shafan Knight, Dennis Martin, Colton Hanks and Wesley Junell. Interment will be at the Mount Vernon City Cemetery. 
Jim Mac was born on July 4, 1943, in Weatherford, Texas, to Dr. David L. and Mac "Richards" Stinson. He married Ramona Massingill on July 11, 1981, in North Richlands Hills, Texas. He served in the U.S. Army and was the Vice President of Sales for Swisher International. 
Jim loved his family and his community. He was a member of Gideons. He was on the board of Kids Under Construction, a director for the Franklin County Food Bank, and on the board of Tri-Lakes Pregnancy Center and he also volunteered at the Bountiful House. He as a member of the First Baptist Church of Mount Vernon and very involved in church activities. 
He was preceded in death by his son, Troy Alexander Stinson, and his parents, Dr. and Mrs. David L. Stinson. 
Survivors include his wife of 40 years, Ramona Stinson of Mount Vernon, Texas; daughters, Renee Hanks and her husband, Johnny, of Euless, Texas, and Nonie Nolan of Bedford, Texas; son, Shafan Knight and his wife, Sara, of Venus, Texas; Grandchildren, Cheyanne Nolan, Colton Hanks, Wesley Junell, Scarlet Knight, Rorie Pelham, Aiden Knight, Olivia Knight and Mykah Knight; great-grandchildren, Stetson McClinton and W.A. McClinton; and brother, David Hill Stinson of Mount Vernon, Texas. 
In lieu of flowers, make donations to the Franklin County Food Bank, PO Box 185, Mount Vernon, TX 75457.
Services entrusted to Sam B. Harvey Funeral Home.