A man who tried to run from officers during a traffic stop ended up charged with two felonies, including an evading arrest charge enhanced to a felony due to prior convictions, according to sheriff's reports.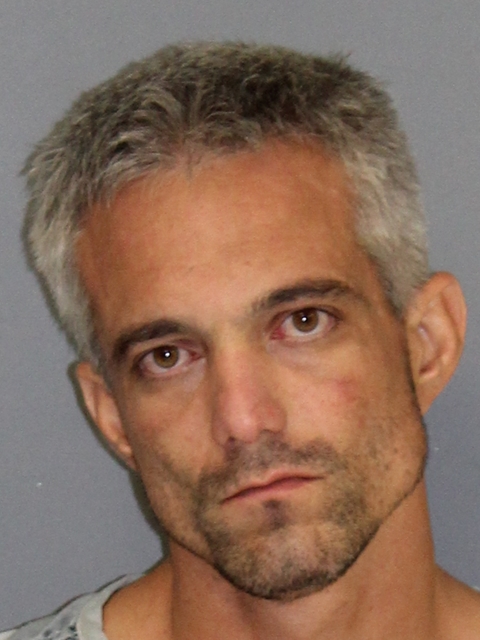 Hopkins County Sheriff's Office Deputy Josh Davis and Sgt. Tanner Steward reported that not only did Justin Wayne Andrews fail to stop the Concord he was driving at a Van Sickle Street stop sign Friday night, he also took off running on foot after they stopped the car. When deputies took the 35-year-old into custody at 9:24 p.m. Sept. 17, the Cooper man admitted to discarding a methamphetamine pipe. The pipe was recovered.
Because Andrews has more than one felony conviction on his criminal record, the evading arrest charge was enhanced to a state jail felony offense. He was booked into Hopkins County jail on a tampering with physical evidence charge.
Deputies learned the 32-year-old Cooper man, also in the vehicle at the time of the traffic stop, had a digital scale with suspected methamphetamine residue in his pocket. The man was arrested for possession of drug paraphernalia. The man appeared to be under the influence of methamphetamine and "more than a hypodermic syringe" was reported to have been located in the car.
The 32-year-old was released from jail on the misdemeanor charge Saturday. Justin Andrews was released from Hopkins County jail Sunday, Sept. 19, 2021, on $10,000 in bonds, $5,000 per chaarge.
---
The Hopkins County Sheriff's Office is located at 298 Rosemont St., Sulphur Springs, TX 75482. Non-emergency calls can be made to (903) 438-4040.