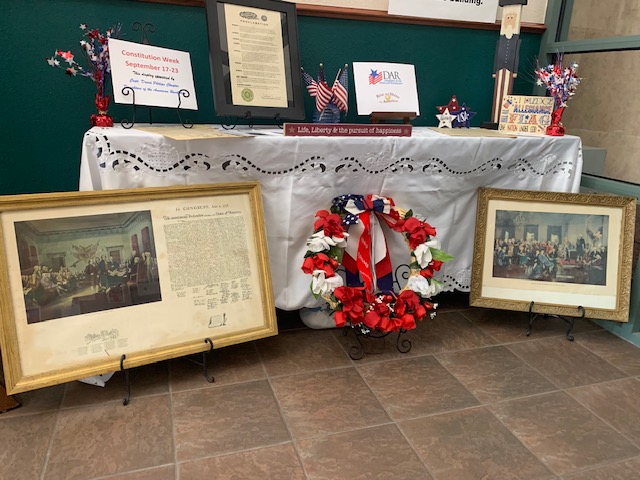 What is Constitution Week?
Constitution Week is the commemoration of America's most important document. It is celebrated annually during the week of September 17-23.
The United States Constitution stands as a testament to the tenacity of Americans throughout history to maintain their liberties, freedoms and inalienable rights.
This celebration of the Constitution was started by the Daughters of the American Revolution. In 1955, DAR petitioned Congress to set aside September 17-23 annually to be dedicated for the observance of Constitution Week. The resolution was later adopted by the U.S. Congress and signed into public law on August 2, 1956, by President Dwight D. Eisenhower.
The DAR has also erected a structure that is built in tribute to the Constitution of the United States. DAR Constitution Hall, which is a performing arts center, opened in 1929.
The aims of Constitution Week celebrations are to:
Emphasize citizens' responsibilities for protecting and defending the Constitution.
Inform people that the Constitution is the basis for America's great heritage and the foundation for our way of life.
Encourage the study of the historical events which led to the framing of the Constitution in September 1787.
from press release of the Daughters of the American Revolution Headquarters in Washington, D.C.: We're excited to welcome you back! The DAR Headquarters buildings, including the DAR Museum, DAR Library and DAR Constitution Hall, will reopen to the public on September 1, 2021!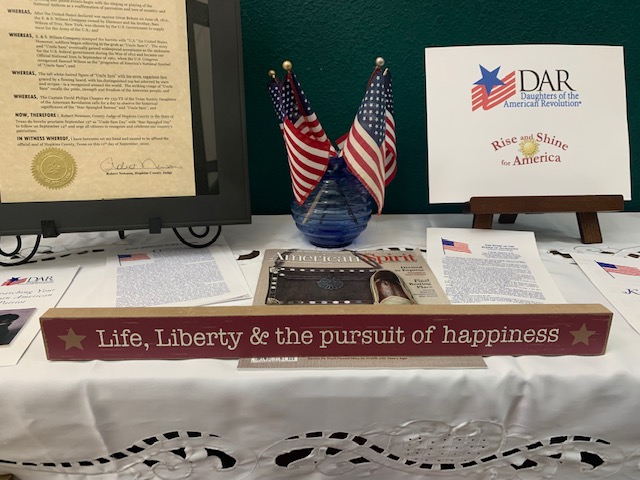 Locally, for almost fifty years the Captain David Phillips Chapter of the DAR has been active in Hopkins County. The Chapter began in October 1972. Officers this year are Marynell Bryant-Regent, Patsy Bolton – Vice Regent, Gail Boles – Chaplain, Barbara Cockrum – Secretary, Debra Wood – Treasurer, Sandy Boyd – Registrar, Jan Kimmel – Historian, Michelle Arnold – Librarian and Elner Pettiet -Parliamentarian.
In past years, the local Chapter has celebrated Constitution Week by hosting a Tea, ringing bells, obtaining proclamations, reading part of the Constitution on the Courthouse steps, and donating posters and books to all the county schools. Thanks to the local DAR for this timely reminder for Americans living in Hopkins County!