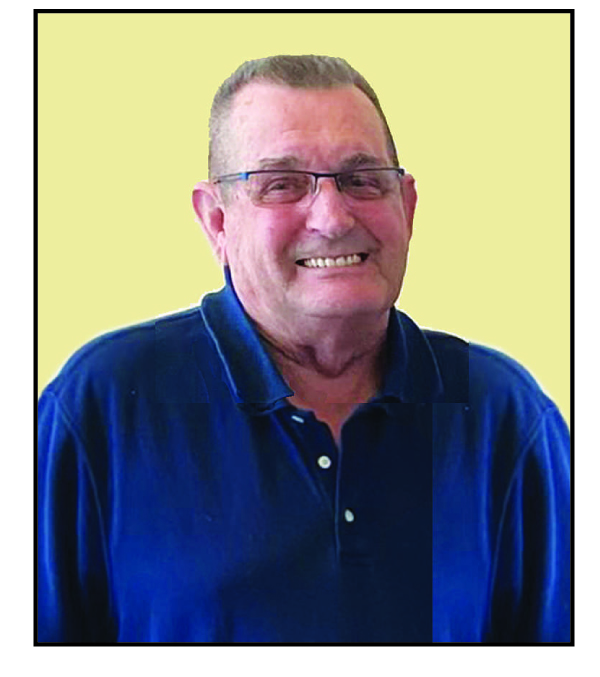 A graveside service for James Orville "Buddy" Walker, Jr., age 76, of Sulphur Springs, will be held at 3 p.m. Saturday, September 18, 2021, at Greenview Cemetery with Bros. Hoyt Scogin and Jay Porterfield officiating. Pallbearers will be Grant Looney, Lance Looney, Jay Porterfield, Brandon Kelley, Jarred Pickett, and Michael Vititow. Honorary pallbearers will be the Red Barn Morning Group. There will be no formal visitation.
Buddy passed away on September 14, 2021, at his residence. He was born on November 9, 1944, in Sulphur Springs, the son of James Orville Walker Sr. and Ima D. Newsom Walker.
Buddy worked as a truck driver for Vititow Trucking for many years. He was a member and former deacon of New Sherley Baptist Church.
He married Peggy Cates on August 8, 1964, in Sulphur Springs. She preceded him in death on August 22, 2021. He was a proud father, loving grandfather, and faithful caregiver to his wife, Peggy, in her later years. He was also a Nascar and drag racing enthusiast.
Buddy is survived by son, Key Walker and wife Holly of Greenville; grandchildren, Reese Walker, Sydney Walker, Jaxey Walker and Jude Walker; and sisters, Pat Looney and husband Larry of Sulphur Springs, and Joy Wilson of Sulphur Springs.
In addition to his wife, Peggy, he was also preceded in death by his parents and daughter, Kelly Ann Walker Jones.
In lieu of flowers, donations may be made to the Greenview Cemetery Association, P.O. Box 1504, Sulphur Springs, TX 75483.
Arrangements are under the direction of West Oaks Funeral Home.