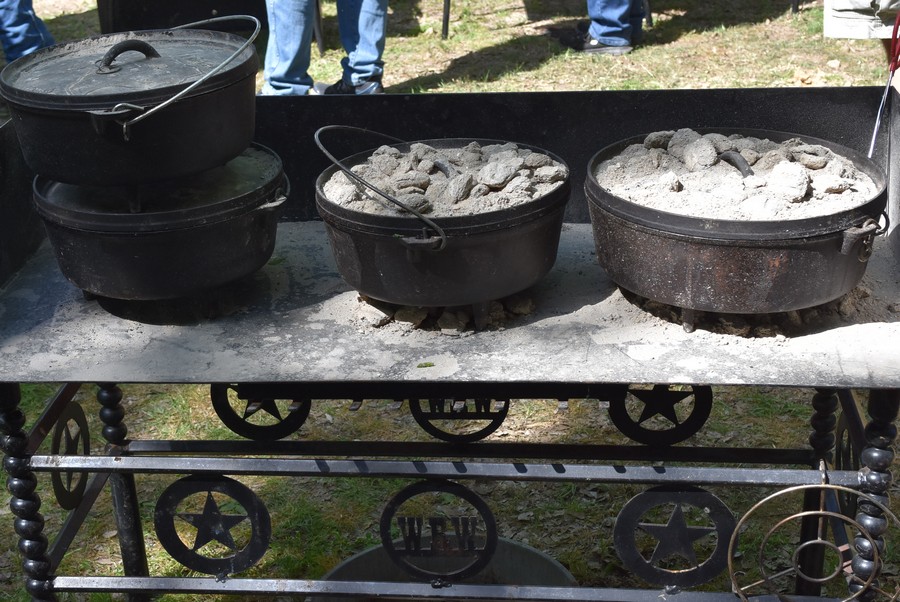 The John Chester Dutch Oven Cook-off will take place Saturday October 2, 2021 starting at 9 a.m in Heritage Park, 416 North Jackson Street in Sulphur Springs. The annual Cook-off will be part of the Park's Indian Summer Day, lasting til 2pm. The event is hosted by the Hopkins County Historical Society.
Parking is free and general admission into the Park is $3.00. Enjoy strolling around and viewing pioneer and artisan crafts and skills, with many participants costumed in period clothing.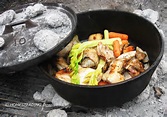 Dutch-Oven delicacies will be served starting at 11:30 a.m. Samples can be enjoyed for $5.00 per plate. Servers will place your samples in cups which you will carry on your plate. Enjoy all you want of the different kinds of main dishes, vegetables, breads and desserts that were prepared by early Americans, and are still popular today. Also enjoy the music and the ambiance of the step-back-in-time during Indian Summer Day and the Dutch-Oven cooking event. All proceeds go to upkeep and maintenance of beautiful Heritage Park and Hopkins County Historical Museum.
For more information contact Rick Wilson at 903-335-2752