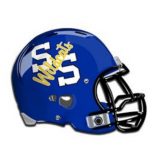 The Wildcats football team fought hard to stay a leg up on an experienced Frisco High offense, but ultimately could not keep up with such a potent Raccoon team, losing their season opener 54-24 on Friday, Aug. 27.
While Coach Greg Owens' squad proved that they could sustain lengthy, time-consuming drives, cashing in for points or staying consistent proved to ultimately be their demise in their home opener at Gerald Prim Stadium.
Frisco High School got the first touchdown of the night when QB Carson Wyatt took it from one yard out with 2:56 left in the first quarter.
On the immediately ensuing drive, Matthew Mitchell dished it to Carson Fenton who caught it past the linebackers and took it 40 yards to the house to tie the game up. Luke Caton, another tight end for the Wildcats, would also get a touchdown reception of his own after catching a pass and rumbling 40 yards to the end zone.
Unfortunately for Sulphur Springs, #2 Ismael Taylor of Frisco caught the following kick-off and took it 85 yards to the house. The Raccoons successfully converted a two-point conversion to make it a 15-7 lead for Frisco High School.
Each time the Wildcats were able to swing the pendulum of momentum their way, the Raccoons responded in kind.
Twice in the game did the Wildcats score, only for Frisco High School to respond by scoring a touchdown in the following minute. On another occasion, the Raccoons scored two touchdowns over the span of 0:15 seconds.
The Raccoons capitalized on the Wildcats' lost opportunities and mistakes, and thanks in large part due to the running back committee of #3 Dylan Hardin, #5 Bradford Martin and #34 A.J. Yasilli, the Jeff Harbert-coached offense took advantage of a gassed Sulphur Springs defense who struggled to keep the Raccoons off the field.
When the clocks hit zero and the bands were ready to come out for halftime, Sulphur Springs trailed 37-14.
While the Wildcats were only outscored by one possession in the second half, 17-10, the damage was already done as the Frisco High offense paved the way to a 54-24 defeat of Sulphur Springs for both teams' season openers.
The loss drops the Wildcats' season record to 0-1. Next up, Coach Owens and his squad will be traveling to Lucas to take on the Lovejoy Leopards.
That game is set to kick off next Friday, Sept. 3, at 7:30 P.M.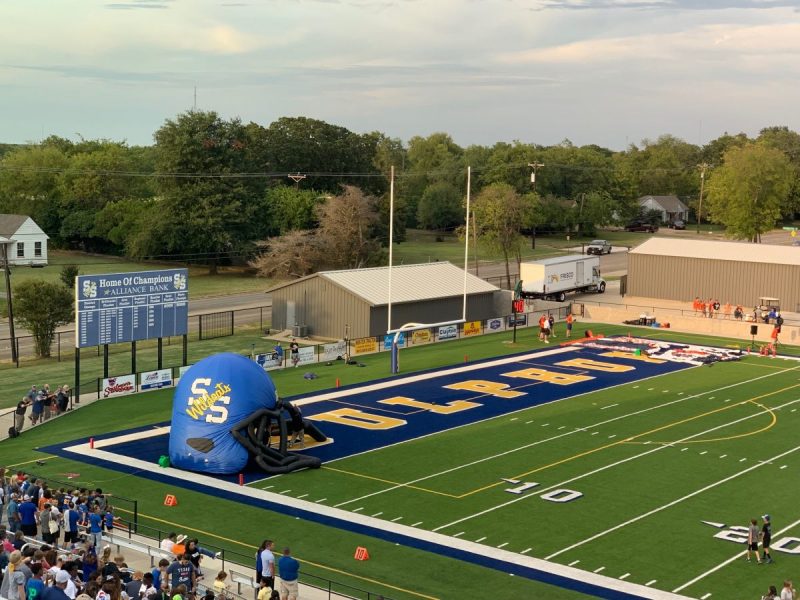 ---
KSST is proud to be the official Wildcat and Lady Cat Station. We broadcast Sulphur Springs ISD games year round live on radio. When allowed, we also broadcast games via our YouTube channel.