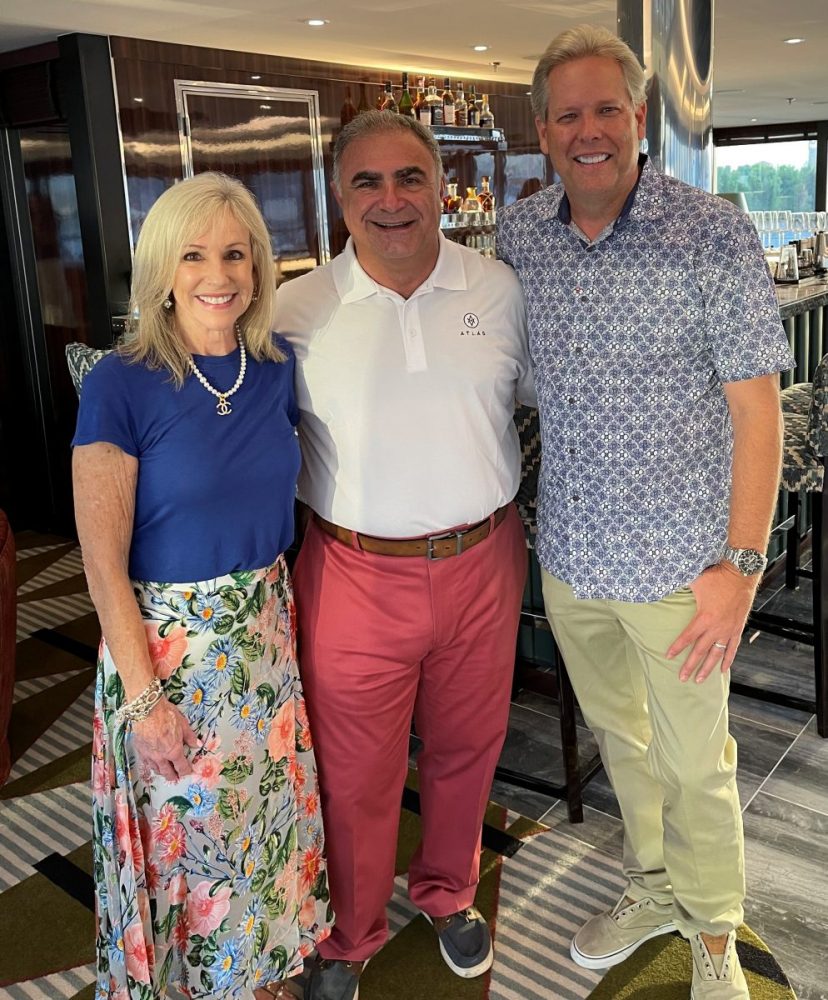 Atlas Ocean Voyages' new ship set sail on it's inaugural voyage from Athens, Greece, with Rhonda and Chad Young from Sulphur Springs being welcomed as the first guests to check in on the cruise line's first ship for it's first passenger cruise. Atlas President, Alberto Aliberti, greeted the Youngs and shared that he was a "fellow Texan" as he went to high school in South Texas. Aliberti has made his way through the cruise industry starting in reception and working his way up as a shore excursion director with several cruise lines before developing the U.S. expansion of the new luxe cruise line owned by Mystic Invest Holdings. Atlas Ocean Voyages plans to have five ships and specialize in immersive experiences including voyages to Antarctica.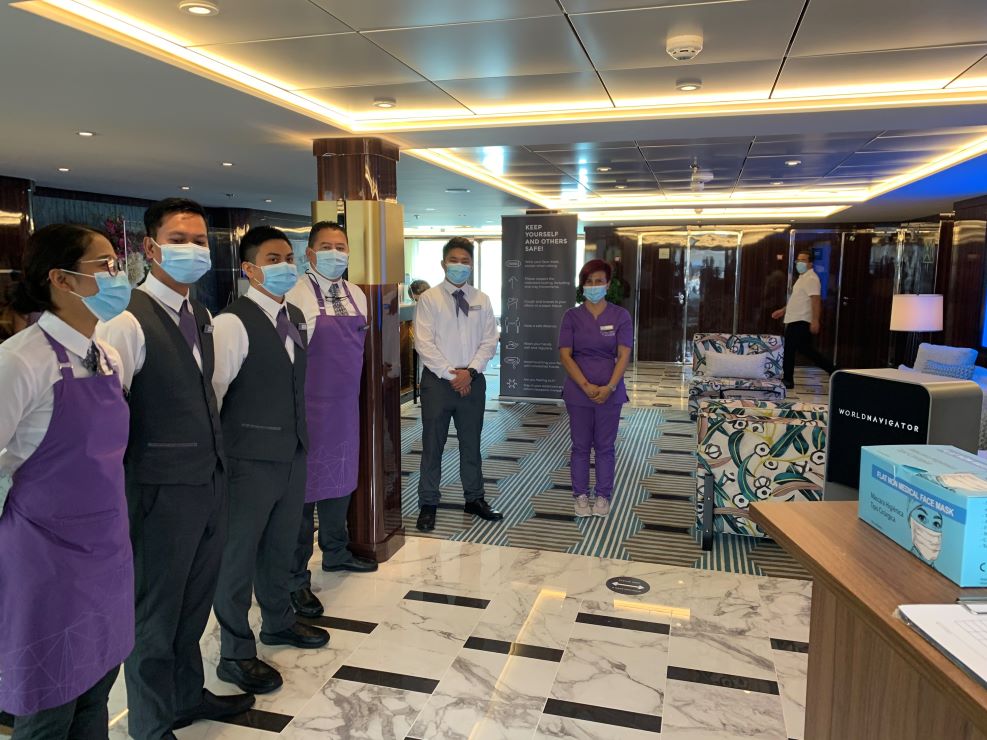 The Cruise
World Navigator set out to spend nine days at sea and was planned to end up in Alexandria, Egypt with stops in several ports throughout Greece and a special opportunity for it's passengers to view the pyramids in Cairo at night. The ship had that "new ship smell" as we boarded and made our way to our stateroom. The ship is beautifully decorated with rich dark woods and bold color schemes that gives every part of the ship a luxurious feel. Certainly a smaller ship with overall capacity of 196 passengrs, but the layout of each public space gives the ship a feeling of plenty of space for whatever activity is taking place.
We found the staff to be friendly and eager to please, as we discovered some staff members were new to the industry, while others had worked at other cruise lines before. This first sailing would not be without the expected hiccups as the cruise line sought to "work out the kinks" of having passengers. Most of these hiccups proved to be minor and the staff improved their delivery of service each day.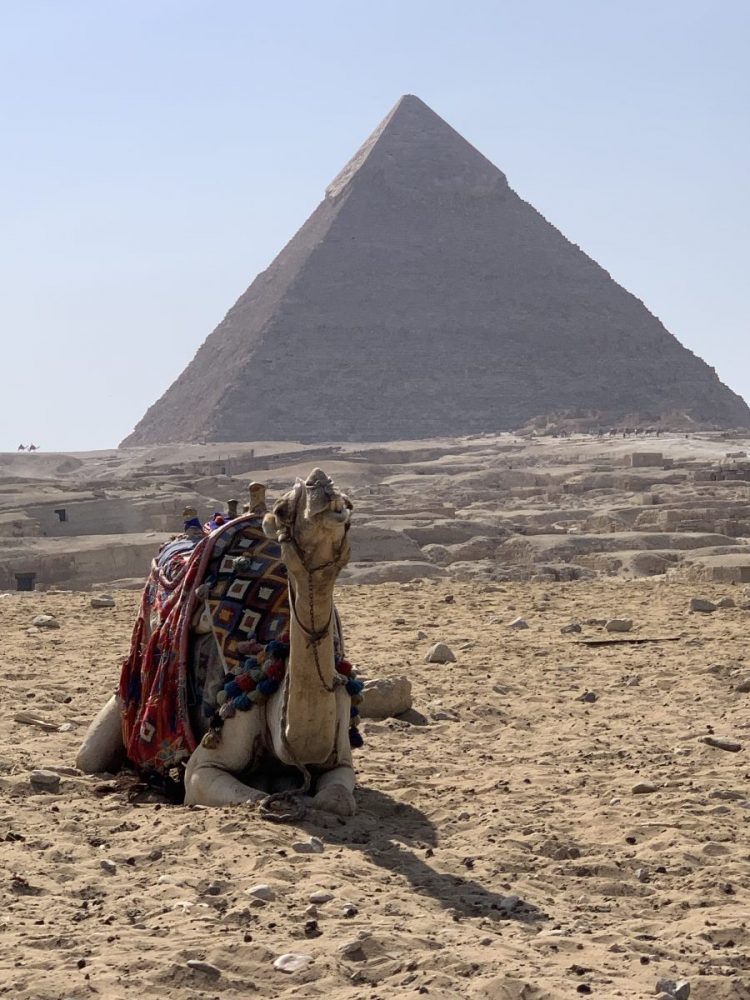 Covid protocols were in place as all staff members wore masks and all passengers were tested before boarding the ship as well as tested at our last port in Greece before leaving the European Union on our way to Egypt. One passenger returned a positive test result from this test and the Atlas staff quickly sprung into action, by not only retesting the passenger, but quarantining other passengers in close contact with the positive passenger as the ship's doctor awaited results from the subsequent tests. In the end, only the one passenger proved to be positive, but that was enough for our ship to turn around and head back to our last port in Greece. Due to European Union Covid protocols, that passenger would have to disembark in Greece and quarantine until testing negative. The other passengers on the cruise thought our cruise would be cut short, but we quickly found out the level of service provided by this new cruise line. An announcement was made over the ship's public address system that Atlas executives had arranged for chartered plans to fly all of the other passengers from Greece to Cairo, Egypt so that we could continue our vacation and visit the pyramids of Giza. This is a level of service that we have never seen on any cruise line or tour operator.
Final Thoughts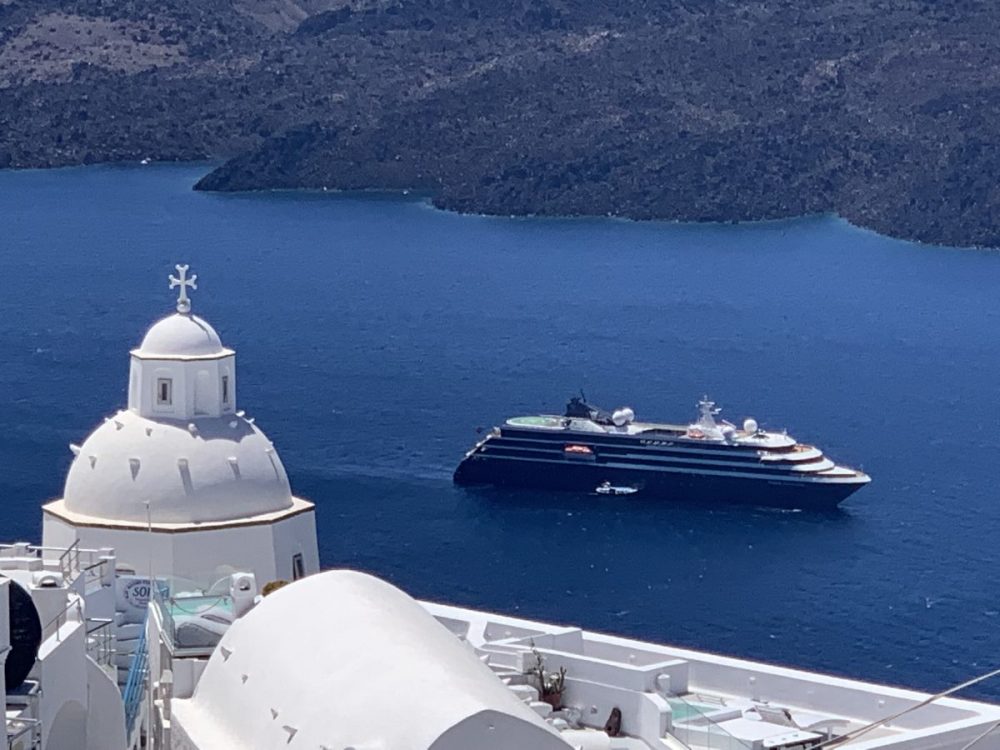 Although this was the very first cruise of new cruise line, I thought the crew and staff did an excellent job of making sure everything went according to plan. With the added challenge of launching a new brand in the middle of a worldwide pandemic, the company went "above and beyond" at every level to ensure we had a safe, healthy and complete trip. Most everyone on the trip chose this sailing to see the pyramids, and among lots of challenges Atlas was able to deliver that experience for everyone.
To learn more, please visit www.AtlasOceanVoyages.com.
For more information about Atlas Ocean Voyages cruises or to request pricing contact us at: [email protected]