Deputies found an SUV stopped in the intersection with suspected methamphetamine and a Sulphur Springs trio inside of it early Monday morning, according to arrest reports.
As Hopkins County Sheriff's Office Deputy Aaron Chaney was clearing a call of a suspicious vehicle in the area of County Road 4786 at 2:13 a.m. Aug. 16, 2021, noticed a Dodge Durango stationary in the middle of the intersection of County Road 4784 at State Highway 11 west, which deputies report seemed suspicious activity at that hour of the morning.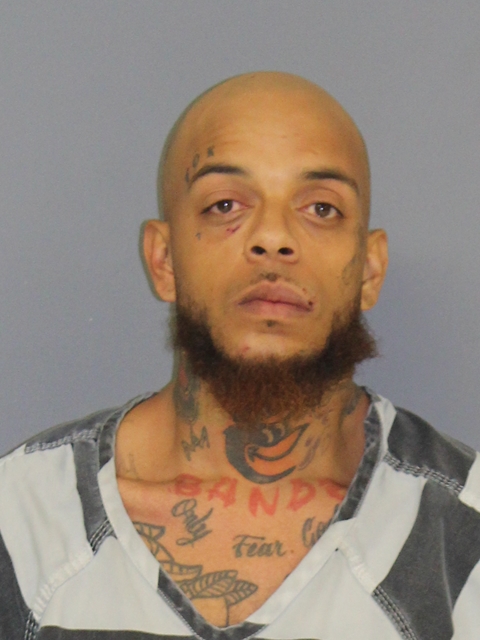 So, Chaney approached the vehicle with the emergency lights on his patrol unit lit and walked up to find two men and a woman inside the SUV. The trio further aroused his suspicion of something amiss after noting the three inside the vehicle were sweating, attempted to avoid eye contact with him and could not give a legitimate reason for being in the area after 2 a.m. Monday. The trio said none of them lived in the area.
When asked for their IDs, the driver revealed what appeared to be a used hypodermic syringe when he lifted the console to retrieve his wallet. The deputy then had the three exit the vehicle, one at a time, starting with front seat passenger, Jordan William McKay of Sulphur Springs, who was detained in handcuffs. As the rear passenger got out, identified in arrest reports as 43-year-old Margaret Ellene Caldwell of Sulphur Springs, Chaney alleged seeing a baggy containing what he suspected to be methamphetamine fall to the ground. She too was placed into custody. Chaney then had driver Christopher Huddleston step out. As the 42-year-old Sulphur Springs man did, The deputy alleged seeing a pipe of the kind used to smoke marijuana fall to the ground. Huddleston too was placed into handcuffs.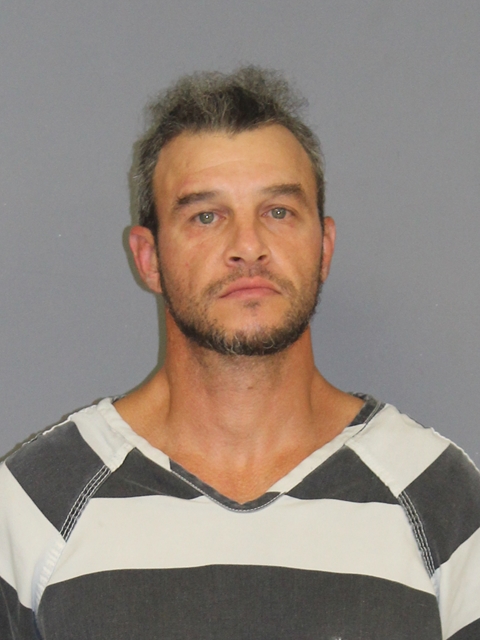 At that point HCSO Deputy Justin Wilkerson and Sgt. Scott Davis arrived to assist Chaney. The deputy found additional drug paraphernalia, including a glass pipe of the kind commonly used to smoke meth in the floorboard behind the driver's seat, an additional used hypodermic syringe, an open unused bag of syringes, rolling papers commonly used to smoke marijuana.
Al three denied ownership of the contraband, but the driver allegedly admitted that they were in the area smoking meth prior to contact with the officer. All three were arrested at 2:56 a.m. for possession of a controlled substance. Sgt. Davis stayed with the vehicle until it was impounded by a towing service, while Wilkerson and Chaney transported the trio to Hopkins County jail, where the suspected meth was determined to weight 1.1 gram, including packaging.
Caldwell, 42, was released from Hopkins County jail later Monday, Aug. 16, 2021, on a $10,000 bond on the possession of 1 gram or more but less than 4 grams of a Penalty Group 1 controlled substance charge.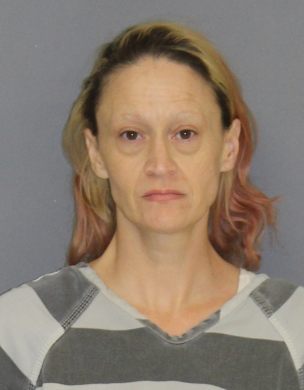 Huddleston remained in jail in lieu of the $10,000 bond set on the charge according to jail reports. Monday is the second time in the last month that Huddleston, who jail reports show is also known by "Hi C," has been booked into Hopkins County jail. Huddleston was also arrested around 12:30 a.m. July 21 for public intoxication; police were asked to issue a criminal trespass warning to Huddleston, who was reported by the homeowner to have been drinking alcohol prior to police arrival. The trespass warning was issued for the Pollard Street residence; the man was reported to be intoxicated to the point he was a danger to himself and others, so he was taken to jail instead of being escort from the grounds, police alleged in the July 21, 2021, arrest and jail report.
McKay also remained in custody at Hopkins County jail Monday evening in lieu of the $10,000 bond set on the controlled substance charge. The 27-year-old Sulphur Springs man was also arrested July 9, 2021, for possession of less than 1 gram of a Penalty Group 1 controlled substance and theft of a firearm charges, and a warrant for not taking care of a public intoxication fine. On July 9, McKay walked up to deputies at a CR 2301 address where a disturbance was reported and was patted down after it was determined he had been previously involved in the incident. A pistol with the serial number defaced was found; a records check showed the gun had been reported to Greenville authorities as stolen. When the HCSO Chief Investigator found a bag of substance that later field-tested positive for methamphetamine was found in his pocket. More suspected meth was found in a hidden compartment in a lighter. The suspected meth weighed 0.779 gram, resulting in McKay being charged July 9, 2021, with theft of firearm and possession of less than 1 gram of a Penalty Group 1 controlled substance charges.
---
The Hopkins County Sheriff's Office is located at 298 Rosemont St., Sulphur Springs, TX 75482. Non-emergency calls can be made to (903) 438-4040.