Bridgeport Woman Accused Of Swinging Golf Club At Someone
Among those jailed on felony assault charges over the weekend was a 24-year-old rural Sulphur Springs man who allegedly choked his girlfriend twice and a 51-year-old Bridgeport woman accused of swinging a golf club at someone, according to arrest reports.
County Road 3511 Assault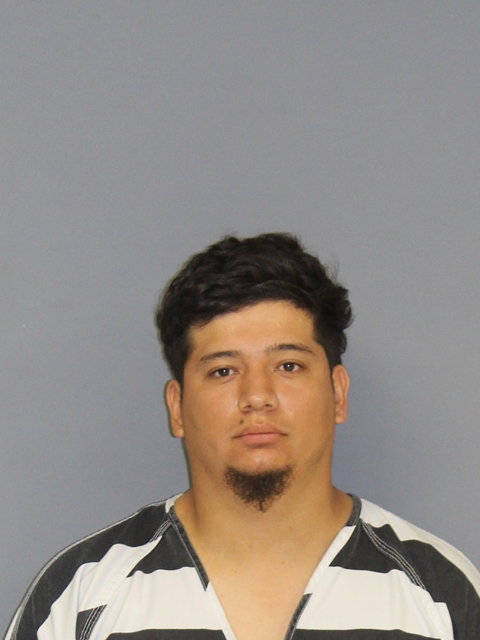 Hopkins County Sheriff's Office Deputies Aaron Chaney and Justin Wilkerson responded just after midnight Sunday, Aug. 1, 2021, to what was reported to be an active disturbance in which a woman allegedly fled after being assaulted by her boyfriend at his County Road 3511 residence. The woman reportedly had trouble breathing and was upset because her child was still in the residence where she was assaulted.
Chaney found the woman at the address given, while Wilkerson went to the CR 3511 residence where the assault was reported to have occurred and and detained Jorge A. Roque-Hernandez in handcuffs pending the investigation.
Chaney reported the woman was emotional and crying, but attempted to ascertain what had occurred. Chaney alleged the woman had several red marks around her chest and face, as well as marks on her neck, all consistent with the account given regarding the alleged attack.
The woman's boyfriend was accused of becoming jealous of phone messages sent to her. In a fit of rage, threw her phone at her then got on top of her while she sat on the couch, then choked her to the point she couldn't breath and almost passed out. He then allegedly threw his girlfriend to the floor and pushed her head to the floor. When the boyfriend got off of her, she got on the couch, and sat pleading with him to stop. Roque-Hernandez allegedly became more enraged, got on her again and choked her again.
Roque-Hernandez reportedly got up and began asking for the password to her phone. When she tried to run out the front door, he reportedly blocked her path and pushed her into the living area of the residence. After giving him the password, she ran out the back door, fleeing to another location seeking help.
The woman was transported by Chaney to the CR 3511 residence to care for the child. Roque-Hernandez was arrested at 12:45 a.m. Aug. 1 and jailed on a family violence assault impeding breathing or circulation charge. Deputies requested an emergency protective order, which would detain the man for a specified time even if he were to secure bond on the charge. Jail reports show Roque-Hernandez was released from Hopkins County jail Monday, Aug. 2, 2021, on a $20,000 bond.
FM 1567 East Assault
A 51-year-old Bridgeport woman was arrested July 31, 2021, on an aggravated assault with a deadly weapon charge.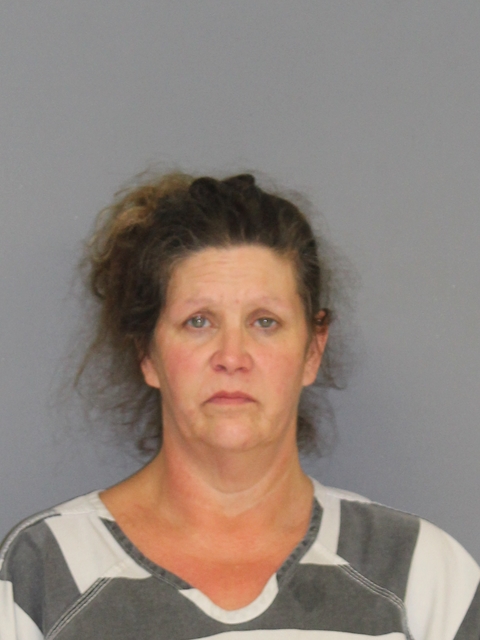 HCSO Deputy Dan Turrentine and Sgt. Richard Greer responded at 1 p.m. Saturday on FM 1567 east to what was reported as a disturbance.
Upon arrival, deputies learned Mary Angela Denton had begun destroying property with a golf club, following a verbal disturbance at the location. When another person entered the room, the Bridgeport woman allegedly swung a golf club at the individual in an effort to strike the person with it. The other person, however, blocked the golf club with a mop handle and avoided being struck.
Denton, who jail reports is also known by Mary Angela Brotherton and Angie, was taken into custody at 1:48 p.m. and jailed at 3:08 p.m. July 31, 2021, on the aggravated assault with a deadly weapon charge.
The 51-year-old Bridgeport woman remained in Hopkins County jail Monday evening, Aug. 2, 2021. Bond on the first-degree felony charge was set at $40,000.
Saturday was the second time this year Denton has been booked into Hopkins County jail. She was also arrested Jan. 2, 2021, after deputies found a small bag suspected methamphetamine and a burned glass pipe in a small handbag during a State Highway 154 south traffic stop. She was released from Hopkins County jail the next day on a $5,000 bond on a possession of controlled substance charge.
---
The Hopkins County Sheriff's Office is located at 298 Rosemont St., Sulphur Springs, TX 75482. Non-emergency calls can be made to (903) 438-4040.