Sulphur Springs ISD Board of Trustees at a special board meeting approved 6 personnel recommendation and hired two firms to assist with facilities planning.
Personnel Changes
The school board on Aug. 27, 2021, approved three new hires and for three staff members to swap job, all at two campuses, Douglass Early Childhood Learning Center and Sulphur Springs High School.
Aliah Johnson and Sheila Perry will essentially be swapping jobs at Douglass ECLC. Johnson will go from being a pre-kindergarten aide to being a Head Start aide at Douglass ECLC, while Perry switches from Head Start aide to pre-k aide at Douglass.
Wendy White will move from Douglass ECLC, where she teaches special education to SSHS, to teach Connections. Julia Shadix has been hired to teach special education at Douglas ECLC.
Also joining the special education staff at SSHS will be Kaitlyn Page as a special education aide and Jennifer Virgel as a special education teacher.
Facilities Study
"As you know we are entering into a phase of really studying our facilities. We've got people here today to talk about that thing," Superintendent Mike Lamb said, referring to the long range planning visioning session planned with Dr. Lizzy Asbury, after the executive session during which the personnel matters were discussed.
(Asbury's company, TRANSCEND4, helps Texas school districts keep projects on track by facilitating bond committees, special projects, and school board professional development to keep superintendents, school boards, and communities aligned, according to the business' website)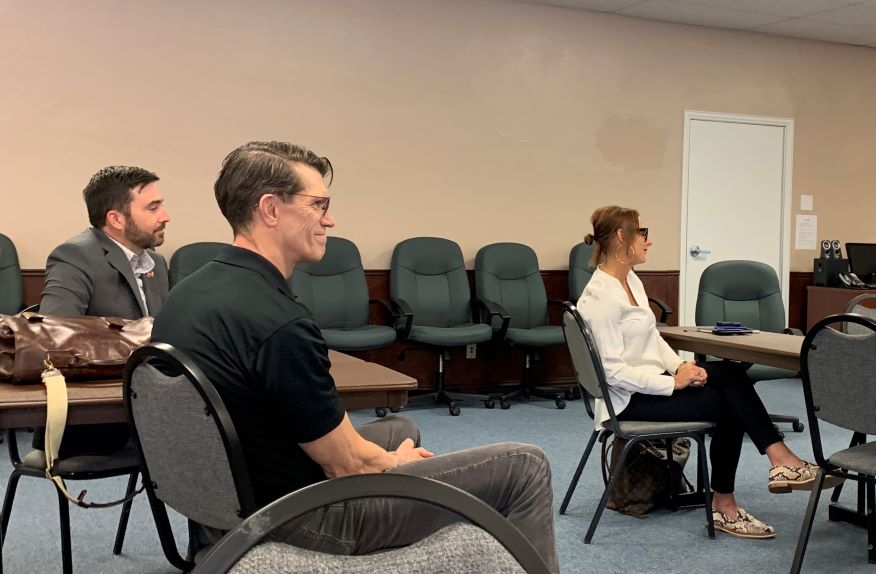 One of the first steps: we have to pick our method. The methods vary from at-risk agent, design build – several different methods available. We've come to enjoy the benefits that come with construction manager agent. So I would ask you to deem that our method. Once we deem that our method, we can take a few other steps," Lamb said, asking the board to approve construction manager agent as the district's method for any potential future project that might result from the facilities study.
The board opted to utilize a construction manager agent. Lamb then asked the board to consider hiring Gallagher Construction Services to serve as the construction manager agent
"You are familiar with Gallagher who helped us with our stadium and a few other projects. We'd like to contract with their services to go through their process of once again looking at our facilities, deciding on a long-term plan for our facilities, and if it does lead to any type of building they would be who takes us through that process in that method," Lamb said.
The board unanimously agreed on a 5-0 vote (Board members Leesa Toliver and Robbin Vaughn were unable to attend the meeting) to hire Gallagher Construction Services as construction manager agent for the facilities planning and any projects that might result from the study.
Gallagher Construction Services was founded in 1968, and is a a family-owned and operated business that serves independent school districts, municipalities, higher education districts and other government agencies, many of who return to us for new projects year after year. According to the company's website, the fee for Gallagher's services is a lump sum fixed amount based on the project schedule, budget and scope.
SSISD trustees then were asked to consider hiring WRA Architects to assist in the process as well. At their regular Aug. 9 meeting, SSISD Board of Trustees viewed presentations from two different professional groups, VLK Architects and WRA Architects, recommended to the board to assist the district with an extensive long range facilities planning process.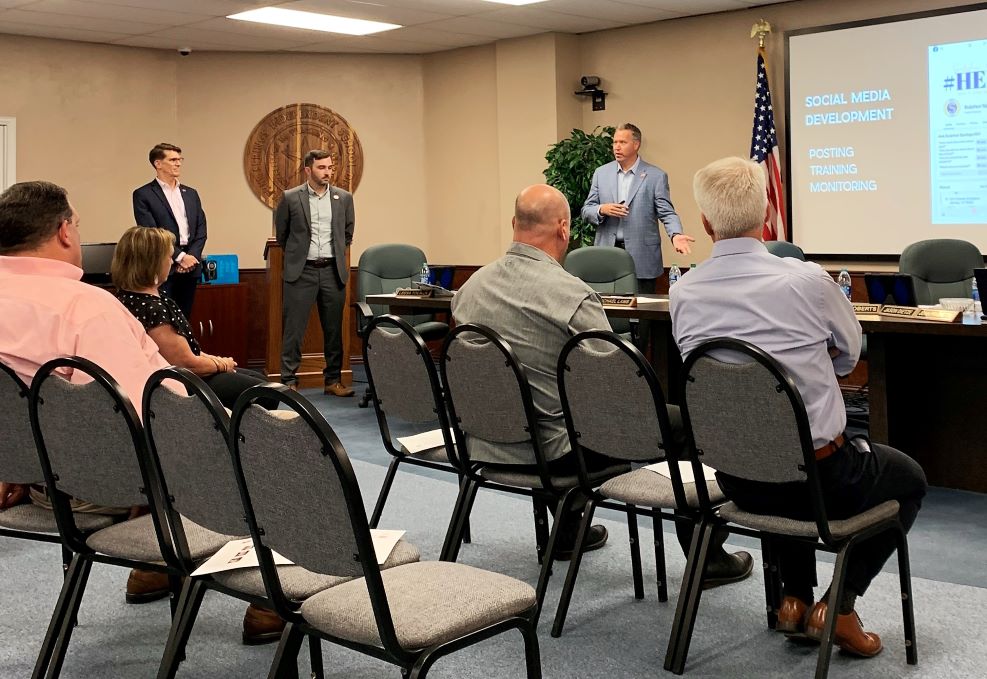 "This is my 10th year and we've done a lot of construction projects in 10 years' time. Not only have we done a lot, I inherited the back end of some when the Middle School was built and what have you. We've learned a lot of lessons in building projects. One of them is the quicker we can get all parties to the table to discuss and figure out which way to go, the better. In some of our past projects, we didn't get everybody together as quick and you run into some issues. With that said, we'd like to enter into contact and hire WRA Architects," Lamb told the school board members present at the Aug. 27 meeting.
The trustees agreed with the recommendation by agreeing to contract with WRA Architects for the district facilities study and potential future projects.
"This is a step, along with Gallagher of getting everybody at the table quickly. As you know we have a consultant here to talk to us about the process we're going to go to through once again with our community and deciding what the future of our buildings need to look like. So, it's exciting, but yes, this recommendation of hiring WRA Architects comes with 10 years of things going on in the last 10 years and realizing hte quicker we get everybody put together the better," Lamb said.
WRA Architects provides architectural design and planning services for educational facilities. Founded in 1954, WRA focuses on making learning spaces not only functional, but beautiful as well. Company principals, on average, have invested 22 years of their careers with WRA.
Operating Procedures Manual
The trustees also approved the board operating procedures manual as presented.
"That's something we need to do every year. They didn't change much from this year to last. That's just kind of hte when or if we ever have an issue, we go back there and see kind of how to handle it. If we don't have a lot of issues, we don't have to use that book a lot. It's there if we need it," Lamb explained when the manual was presented to the school board.