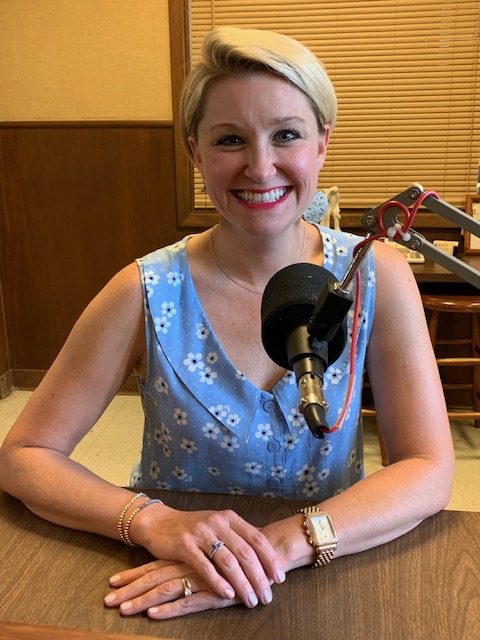 The Hopkins County Healthcare Foundation works hard year round to help provide needs for CHRISTUS Mother Frances Hospital in Sulphur Springs. Shannon Barker has been on the job as the Foundation's Executive Director for one year now, and is excited about current goals and projects for the Foundation.
During August 2021, her office hosted a 'fun fundraiser' called Designer Handbag Bingo at the Hopkins County Civic Center. According to Shannon, "attendance was good, everyone had a marvelous time and we were able to raise over $44,000. Our thanks go out to everyone who participated. That sum puts us closer to finishing off the 2020 purchases of labor/delivery beds, Panda warmers and CT scanner. Now we have already set a new goal, for the purchase of a 4-D Ultrasound machine for the Maternal/Fetal Medicine Department. This machine will allow expectant moms with early labor or difficult births to be cared for here at our hospital instead of being rushed to Tyler for that type of urgent, specialized care. Endowments, gifts and donations to the Foundation make it possible for our hospital to get needed equipment which is not within the hospital's regular budget."
Additionally, there will be a special push this year to fulfill a long-held dream for the Healthcare Foundation. Shannon explained 'back when the Foundation was created, the idea of an Endowment Fund was proposed by the original team. They proposed a goal of creating a one million dollar fund which in the future could provide interest to be used for hospital needs. That proposed Endowment Fund now holds about $900,000, and the future has almost arrived! Adding that additional $100,000 would put the Foundation in a position to receive interest from the mature fund, to be put to work for hospital needs. So, this very exciting goal we have now set will benefit the Healthcare Foundation in new ways". She also added that an individual, family, corporation or other entity can make a donation toward the goal. "t might be a cash gift, a stock transfer, a bequest in a will, or other type of gift. You could even earmark what your private donation should be used for, be it Covid Relief, the Women's Center, or wherever the need is greatest. The Endowment Fund is one of the most exciting opportunities we have for this community". To find out more about the Hopkins County Healthcare Foundation, reach out to Shannon Barker at 903-438-4799, or [email protected] or visit the Foundation's Facebook page.