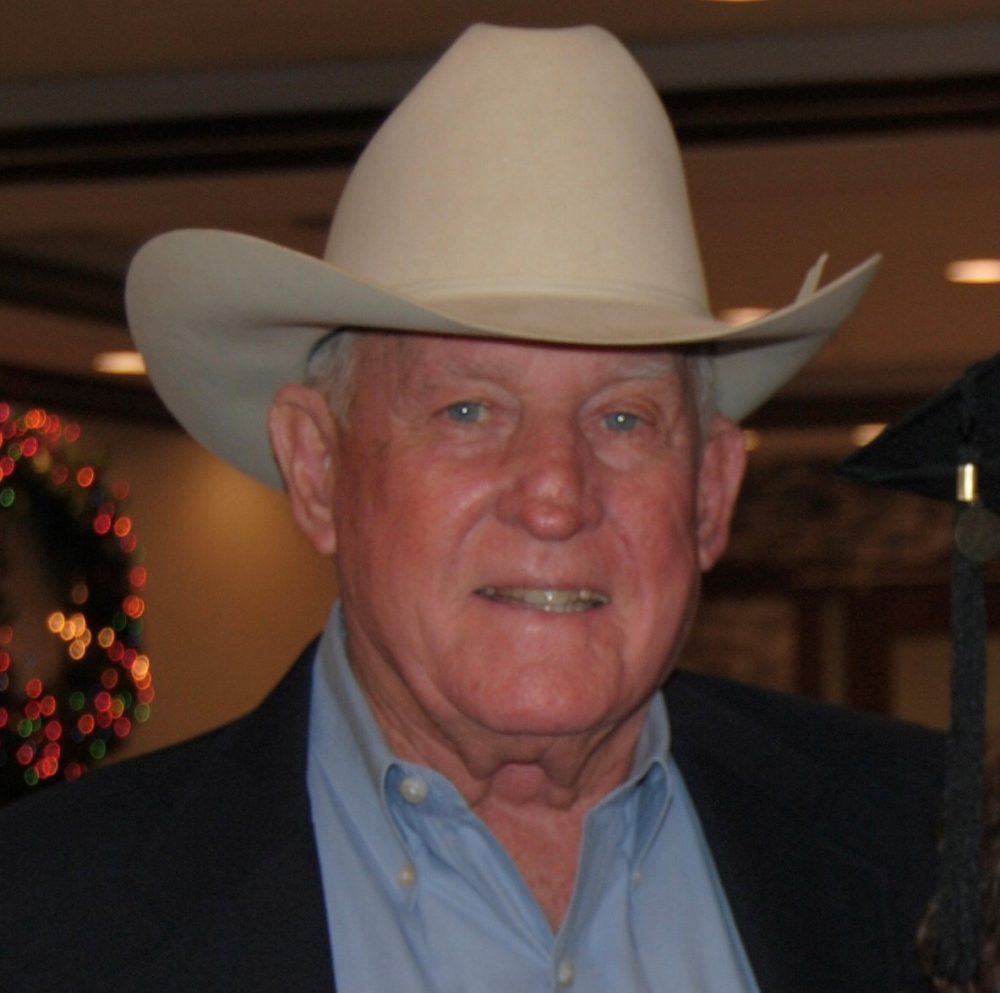 Robert "Rip" Vanwinkle went to be with his Lord and Savior Jesus on Friday, July 30, 2021. Rip was born February 28, 1938, in Wichita Falls, Texas, to Don and Velma (Boren) Vanwinkle. He spent his younger days in Petrolia before moving to Kilgore. After graduating from Kilgore High School in 1956, Rip attended Texas A&M. During his freshman year he served as a State FFA vice-president. He was a member of the national champion livestock judging team. While at A&M he married his high school sweetheart, Judy, a marriage lasting 63 years. Upon graduation in 1960 with a Bachelor of Science in Agriculture, Rip became assistant county agent in Harrison County. From there, he moved to Centerville, where he became county agent. In 1963, he joined the East Texas Production Credit Association in Marshall. A year later, he joined the Federal Land Bank Association of Sulphur Springs as assistant manager and later became manager. In 1967, he became an appraiser and, in 1972, moved to the Houston office as a vice president. He retired from the bank in 1982 and returned to his dairy farm in Sulphur Springs. In 1985, he was elected to the Farm Credit Bank of Texas Board of Directors and in 1988 was elected Chairman of the Board, a position he held until December 1993. During this time, he also served on the national Federal Agricultural Mortgage Corporation Board.
Faith, family, and cattle were the cornerstones of Rip's life. He attended the First Baptist Church of Sulphur Springs, where he served as a deacon and a Sunday School teacher. For years he served as greeter, welcoming those who came to worship each Sunday morning. His blue eyes lit up when telling tales or visiting with those he loved. He embraced hard work and expected the same from others. His lifelong passion as a cattleman continued into his 80's, including weekly trips to the sale barn where he enjoyed visiting with his friends as much as watching the sale. The twinkle in his eye and his stern looks spoke volumes.
Rip is survived by his loving wife Judy. Also surviving are his sons, Robert Vanwinkle, Jr. and his wife Joyce and James Vanwinkle and his wife Jamie; daughters, Ann Brown and her husband Mike, and Kay Lynn Gordon and her husband Jerry; seven grandchildren, Chance Vanwinkle, Candace Pair and her husband Jody, Noah Brown, Clay Brown, Jadyn Vanwinkle, Jordan Vanwinkle, Lucchese Hamilton and her husband Lawson, Cheyenne Gordon, and Sierra Wauer and her husband Jeremy; two great-grandsons, Jack and Leo Pair; cousin John Crane, who was like a brother and wife Barbara; and numerous nieces and nephews. He was preceded in death by his parents and his sisters, Donna Denton and husband Ken, and Joann Post and husband Gurvis.
Visitation will be Friday evening from 6-8 p.m. at the West Oaks Funeral Home. Funeral services will be held at 10 a.m. Saturday, August 7, 2021, at the First Baptist Church of Sulphur Springs with Richard Jackson officiating. Interment will follow at the Shooks Chapel Cemetery with grandsons Chance Vanwinkle, Noah Brown, Clay Brown, Jody Pair, Lawson Hamilton, and Jeremy Wauer serving as pallbearers. Honorary pallbearers will be John Crane, Don Deaton, Curtis "Carter" Hart, Francis Pogue, Gary Vaughn, Kilgore Class of '56 and in memoriam Randy Hall. Memorials may be made to the Gideons, First Baptist Church or the charity of your choice. Arrangements are under the direction of West Oaks Funeral Home. www.westoaksfuneralhome.com