Sulphur Springs Police Chief Jason Ricketson Wednesday, after being made aware of a series of overnight vehicle burglaries in cities in other area counties, reminds local residents to take steps to secure valuables and lock doors to reduce the risk of becoming the victim of vehicle burglaries.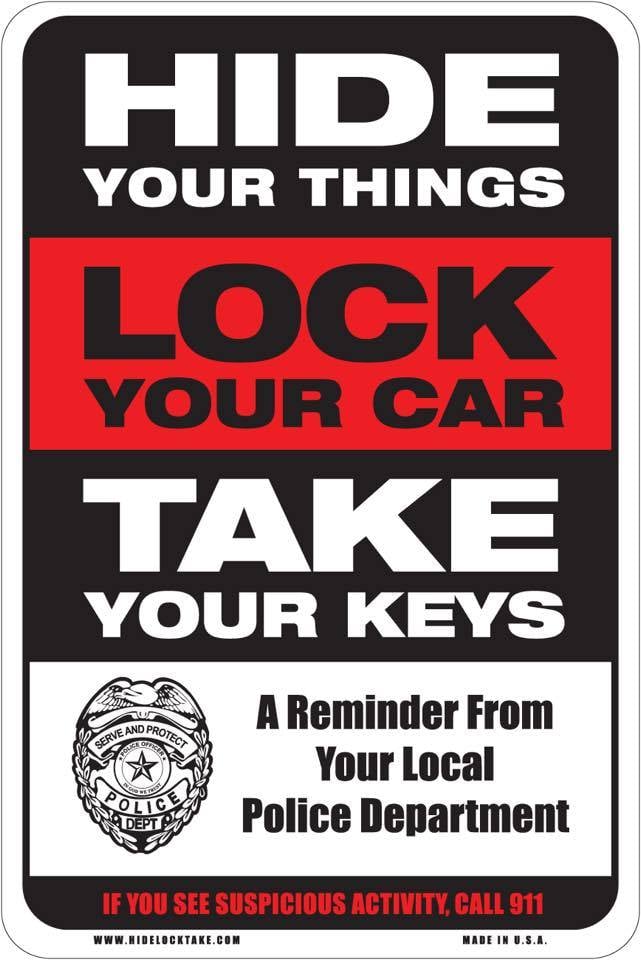 According to area reports, both Mount Pleasant and Mount Vernon officials have reported multiple vehicle burglaries this week – and most involved unlocked vehicles.
In fact, Mount Pleasant Police Department Wednesday reported more than 41 vehicle burglaries occurred in the early morning hours Wednesday. Officials were still in the process of investigating the large string of burglaries at 10:30 a.m. Aug. 11, 2021.
"Out of these vehicles, ALL were left unlocked! The burglars were able to freely go car to car and take cash, guns, and other items of value," MPPD posted on the department social media page.
Franklin County Law Enforcement also Tuesday reported that Mount Vernon Police Department responded Aug. 10 to car burglaries in the area of Meadow Park Drive and Highland Oaks Street. FCLE too reported that an initial investigation into the vehicle burglaries revealed "multiple unlocked vehicles had been gone," and urged people not to leave anything valuable in their vehicles, especially weapons.
Ricketson said with those area cities being hit by vehicle burglars, Sulphur Springs and Hopkins County could be next. Thus, he urges people to be sure to lock their vehicles when exiting the autos. He too recommends taking all valuables and keys with them.
"This type of crime is easy to prevent. People just need to make it part of their nightly routine to lock their vehicles and not leave valuables," Ricketson said. "And, as always if they observe something suspicious or that doesn't seem quite right, especially at night, we encourage them to call us right away. That call could be the tip that helps us catch and stop someone in the act of committing a crime."