A 35-year-old Sulphur Springs man was arrested for aggravated assault with a deadly weapon after allegedly threatening a woman, then shooting at a residence Sunday night, according to arrest reports.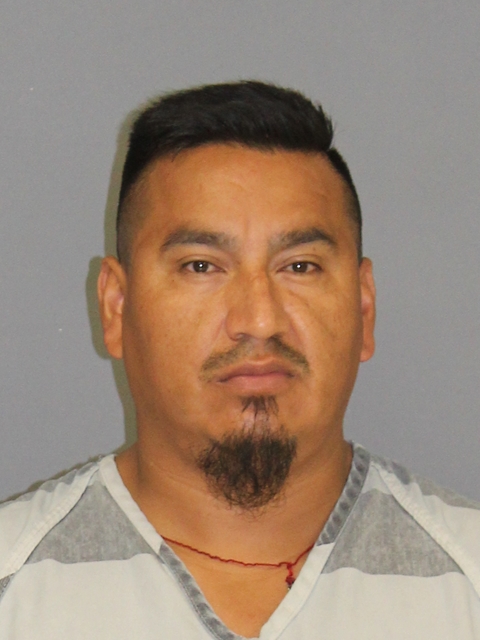 Hopkins County Sheriff's Office Communications Operators dispatched Deputy Nick Marney and Sgt. Tanner Steward at 8:50 p.m. Aug. 8 to an FM 2560 address, where an intoxicated male with a weapon was reportedly making threats to a woman.
Upon arrival, the deputies found Jose Emiliano Hernandez-Lopez behind the residence. They reported smelling an alcohol odor emitting from him while talking to him. He also admitted to discharging a .40-caliber handgun behind the residence.
They were told the male had discharged his firearm from inside of a vehicle toward the residence, drove on the driveway beside the house a second time and discharged his weapon toward the house a second time, then approximately four more times from inside the vehicle in the direction of the residence. They did report finding damage to the front passenger side door of the man's vehicle that appeared to have been caused by discharging a firearm from the inside of the vehicle, with a projectile striking the door. Deputies saw two spent .40-caliber cartridges in the rear seat of the vehicle. Based on that information, Hernandez Lopez was taken into custody at 9:27 p.m. on the felony assault charge.
Hernandez-Lopez remained in Hopkins County jail Monday night, Aug. 9, on the aggravated assault with a deadly weapon charge for allegedly shooting at a residence and threatening a woman. Bond was set at $50,000 on the second-degree felony charge.
---
The Hopkins County Sheriff's Office is located at 298 Rosemont St., Sulphur Springs, TX 75482. Non-emergency calls can be made to (903) 438-4040.