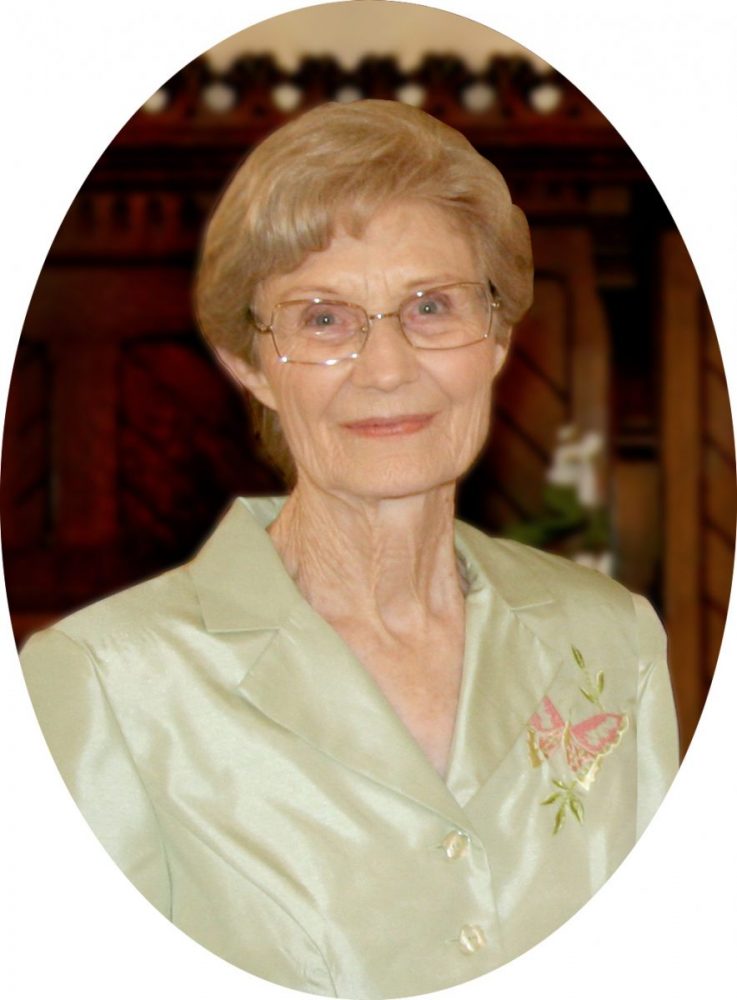 Lois Elizabeth McLaughlin Ferguson, 94, passed away peacefully on Thursday, July 29, 2021 in Greenville, Texas. Services will be held at 10:00 AM, Monday, Aug 2, 2021 at Coker-Mathews Funeral Home in Greenville, with Dr. Matthew Thomas, and Dr. Matthew Beasley officiating. A graveside service will follow at Sulphur Springs City Cemetery. Visitation will be one hour prior to the service at Coker-Mathews Funeral Home.
Lois was born May 5, 1927 on the family farm in Channing, Texas to Ernest Van McLaughlin and Mildred Buffington McLaughlin. Lois married the love of her life, Boyd Ralph Ferguson, in Sulphur Springs, Texas on August 18, 1948.
She graduated from high school in Raton, New Mexico and went on to earn a Bachelor of Science degree, along with her Elementary Education Certification, from East Texas State Teachers College in 1948, and a Master of Education degree from East Texas State University in 1969. She was a member of Alpha Chi National College Honor Society and an Honorary Life Member of the Texas PTA. In 1974, she was selected as an Outstanding Elementary Teacher of America.
Lois was a member of Ridgecrest Baptist Church in Greenville and a former member of First Baptist Church in Sulphur Springs. She was also a member of the Daughters of the American Revolution.
Lois taught high school in the towns of Cayuga and Carthage, Texas before moving to Sulphur Springs where she was a teacher at Lamar Elementary School for many years. After her retirement from teaching, Lois and Boyd moved to Greenville, Texas where she enjoyed spending as much time as possible with her friends and family.
Lois is survived by her loving husband of 73 years, Boyd, and four daughters – Beth Clifton and husband Jim, of Whitehouse, Texas; Paula Brinkley and husband Lannis, of Ardmore, Oklahoma; Dianna Mitchell and husband Larry, of Quitman, Texas; and Jan Weddle and husband Robert, of Greenville, Texas. She also is survived by 10 grandchildren, and 13 great-grandchildren; one sister Joyce Bayless; one brother, Dr. Paul McLaughlin and wife Millie, of Douglass, Texas; and numerous nieces and nephews.
Lois was preceded in death by her parents, Ernest and Mildred McLaughlin; one daughter, Marcia Dawn Ferguson; four sisters – Margaret Driggers, Dorothy Weaver, Helen Ferguson, and Lucy Lee McLaughlin; and four brothers-in-law – Bill Driggers, Col. Gene Weaver, Fred Bayless, and Glenn Ferguson.
Arrangements under the direction of Coker-Mathews Funeral Home.
The online guestbook can be signed at www.cokermathews.com.