Coach Bailey Dorner's Lady Cats volleyball team had a successful Friday game day in Lindale, besting the Lady Eagles in three straight sets for their second sweep of the season in non-tournament play.
Sulphur Springs has swept four teams in tournament play, but only the season-opening tri-match win against Sherman on Tuesday Aug. 10 was a best-of-five, three-straight set sweep.
The first set was the furthest apart of the three, as Sulphur Springs cruised to a 25-17 set one win.
The following two sets were closer, at 25-21 and 25-22, but the results were the same as Coach Dorner's volleyball team completed their sweep of the Lady Eagles in Lindale.
The win against the Lady Eagles improves the Lady Cats season record to 11-8.
Next up, Sulphur Springs will finishing up play in the Edgewood tournament at 9 A.M. on Saturday, Aug. 28 when they take on Troup.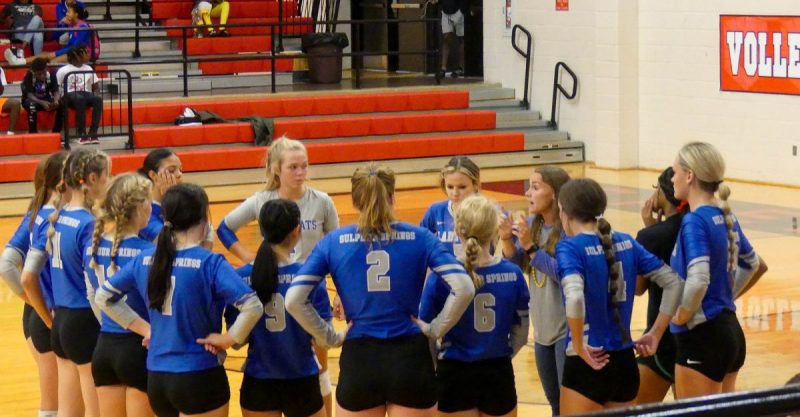 ---
KSST is proud to be the official Wildcat and Lady Cat Station. We broadcast Sulphur Springs ISD games year round live on radio. When allowed, we also broadcast games via our YouTube channel.