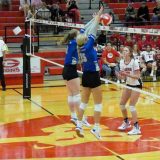 Thursday turned out to not only be a busy day for the Lady Cats volleyball team, but a winning one too.
The Lady Cats, coached by Bailey Dorner, were set for an action-packed day on Thursday, Aug. 19 when they took part in the Wills Point tournament.
The volleyball team played three games on Thursday, with two being back-to-back; first against Kaufman, followed immediately by Caddo Mills, and lastly Rains at 1 P.M.
Getting the action going early, the Lady Cats played Kaufman at 9 A.M. Coach Dorner's squad swept the Lady Lions 25-19 and 25-22 under best-of-three tournament rules to win their first match of the day.
The volleyball team, perhaps a bit drained from having to play back-to-back, struggled early in their match against Caddo Mills.
The Lady Foxes won set one 25-16 before Sulphur Springs found their footing in the second set.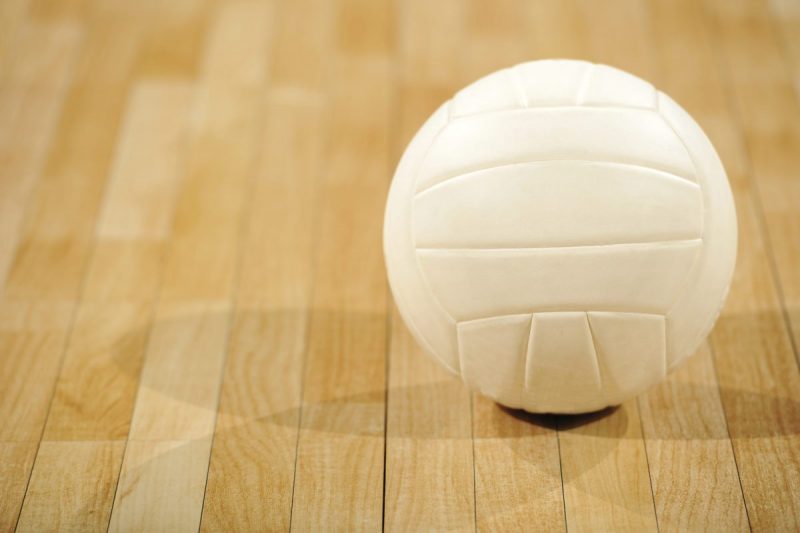 The Lady Cats won set two at 25-19, before escaping set three with a 25-23 score to win set three and the match versus Caddo Mills.
The last game on the day for Coach Dorner's squad then was a 1 P.M. bout with the Lady Cats of Rains, TX.
Rains, like Caddo Mills was able to take set one against the Lady Cats 20-25 before once again Sulphur Springs post their pedal to the metal and won both sets two and three at 25-22 and 25-21, respectively.
The three wins on day one of the Wills Point tournament increased the volleyball teams' season record to 7-4 overall.
Next up, Coach Dorner and her Sulphur Springs squad will be set for a rematch with Rains on Friday, Aug. 19 when they travel to Rains to take on the Lady Cats.
That match tomorrow is set to begin at 4:30 P.M. starting with the varsity team, followed by freshmen and JV.
After that, the Lady Cats will be back in the Wills Point Tournament on Saturday, Aug. 21 for day two of tourney play.
Once the times and opponents are announced for Saturday's matches it will be posted online.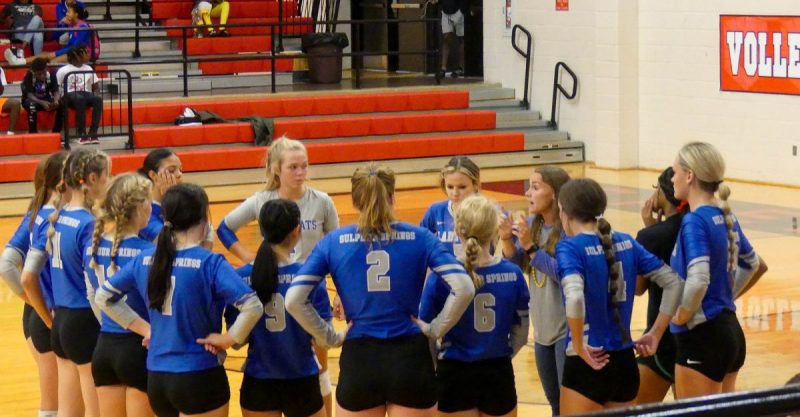 ---
KSST is proud to be the official Wildcat and Lady Cat Station. We broadcast Sulphur Springs ISD games year round live on radio. When allowed, we also broadcast games via our YouTube channel.