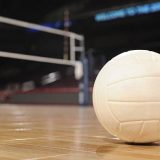 Coach Bailey Dorner's Lady Cats volleyball team hosted a regular season-opening tri-match Tuesday, Aug. 10 at the SSHS Main Gym and left their home court with a 1-1 record to start their fall 2021 season.
The first game of two, against North Lamar, proved to be a thriller to the end.
Sulphur Springs pulled out to a commanding 2-0 set lead, but North Lamar stormed back to not only take sets three and four, to tie the season-opener for the Lady Cats at 2-2, but also taking set five en-route to a come-from-behind, 3-2 victory for North Lamar over Sulphur Springs.
The Lady Cats kept things close in the game-deciding set, tying the game seven times, but their perseverance proved not to be enough against the Pantherettes.
Coach Dorner's Lady Cats were not done with the action after the North Lamar defeat, though, for they still had one game left to play on the day in Sherman.
North Lamar, after claiming victory against Sulphur Springs, then had to turn around and play another game, this time against Sherman.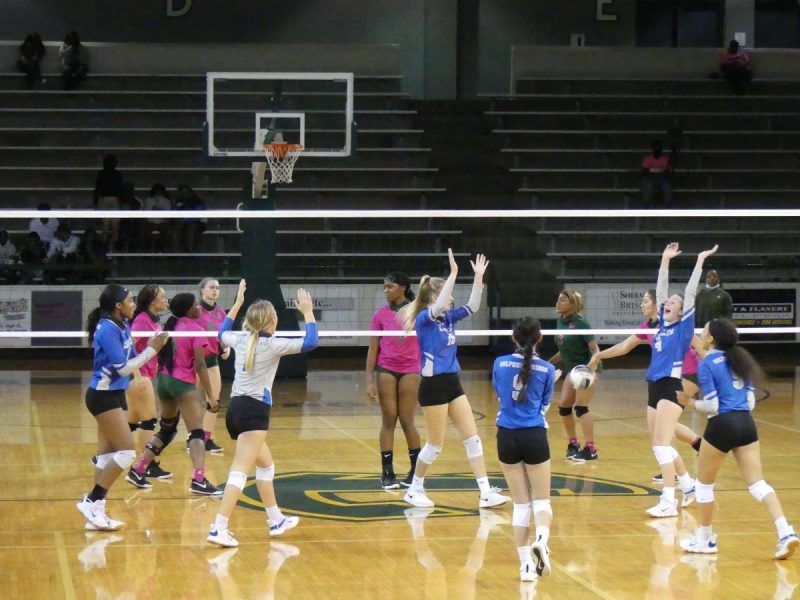 The Pantherettes carried their momentum into their second straight game against a Lady Cats team, sweeping Sherman as they won six straight sets over two games to leave the Main Gym in Sulphur Springs with a 2-0 start to their season.
After North Lamar ensured they would leave the tri-match at the Main Gym with a 2-0 sweep of teams, the home Lady Cats were set for their second game.
Sulphur Springs took set one 25-18. The Lady Cats then took set two in even more dominating fashion, besting the visiting Lady Cats 25-7 to take a significant 2-0 set lead over Sherman.
The visiting Lady Cats looked to be leaving the Main Gym at SSHS 0-2 to start their season if they did not pull it together in set three of their match with Sulphur Springs.
Sherman, realizing if they dropped set three they would not only lose their second straight game in the tri-match, but be swept for the second straight game, fought with tenacity in set three.
The game tied at five points throughout the beginning of the match set, and just when Sulphur Springs began to pull away, leading 19-13 for their biggest lead of the set, Sherman pulled back within three before Coach Dorner's Lady Cats pulled away for good at 25-18 to sweep the Sherman Lady Cats.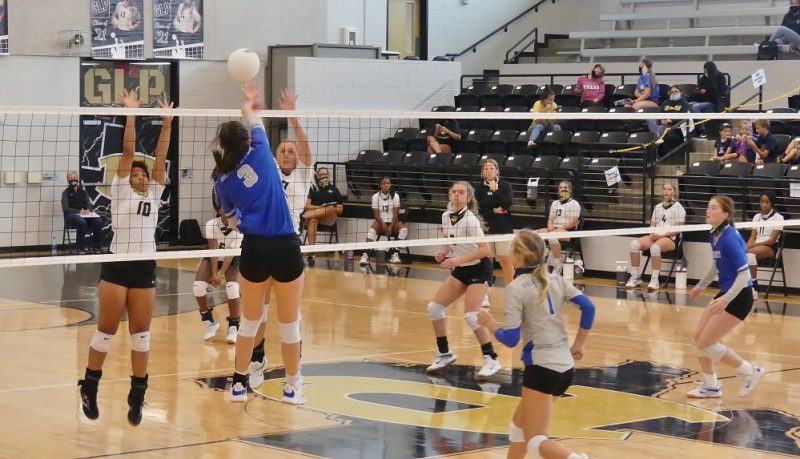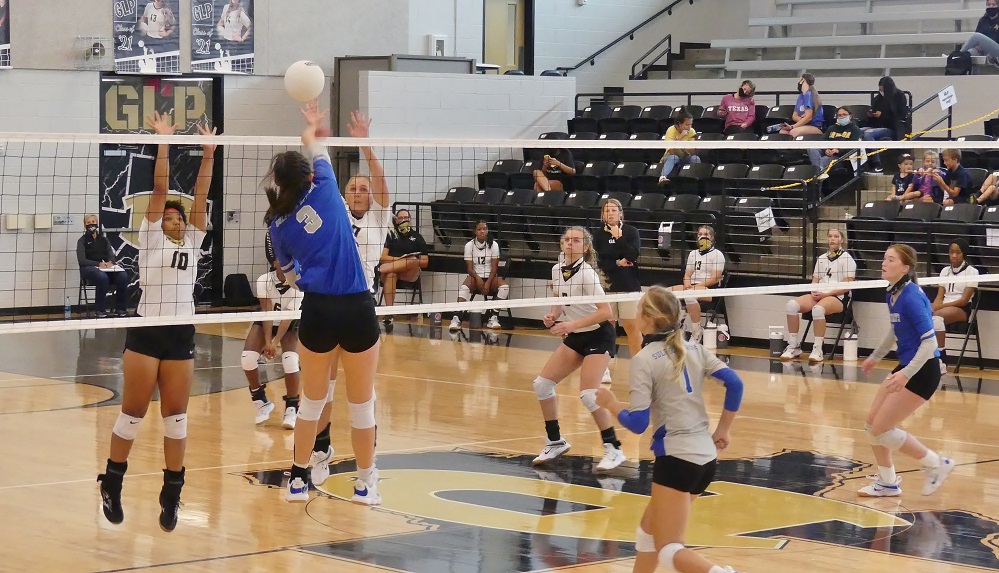 The team had a number of new additions that saw plenty of playing time; #3 Mary Taylor, #5 AJ Dodd, #7 Ellie Kate Daniel, and #10 Kinslei Smallwood. Taylor, alongside senior Brooklyn Burnside (pictured above in blue, far right), provided a number of blocks that translated to points for Sulphur Springs.
Libero Parris Pickett (#1 pictured above in gray), provided a number of key digs to keep the ball in play, and Casslyn Hurley got crucial points for the home Lady Cats.
Coach Dorner said later Tuesday that she thought her team played well, doing a lot of good things. She said that the volleyball team made a lot of improvements from their three scrimmages on Saturday.
The Lady Cats volleyball team left the Main Gym with a 1-1 record to start their season.
Next up, Coach Dorner and her Lady Cats will be traveling to Rowlett on Friday when they participate in the Garland Tournament. Their first match is set for 9 A.M. against Richardson Pearce, followed by two more games against Forney and South Garland at 12 and 1 P.M., respectively.
Coach Dorner said Saturday will be bracket play and all depends on how well the team finished in pool play on Friday.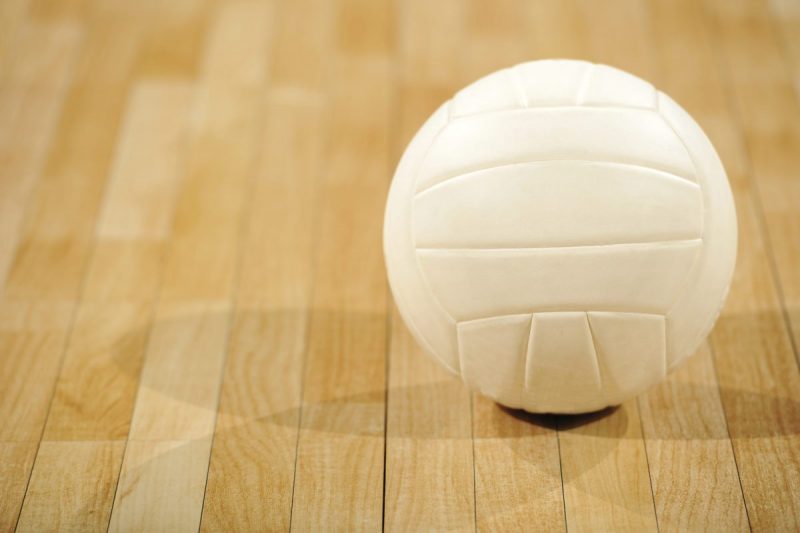 ---
KSST is proud to be the official Wildcat and Lady Cat Station. We broadcast Sulphur Springs ISD games year round live on radio. When allowed, we also broadcast games via our YouTube channel.