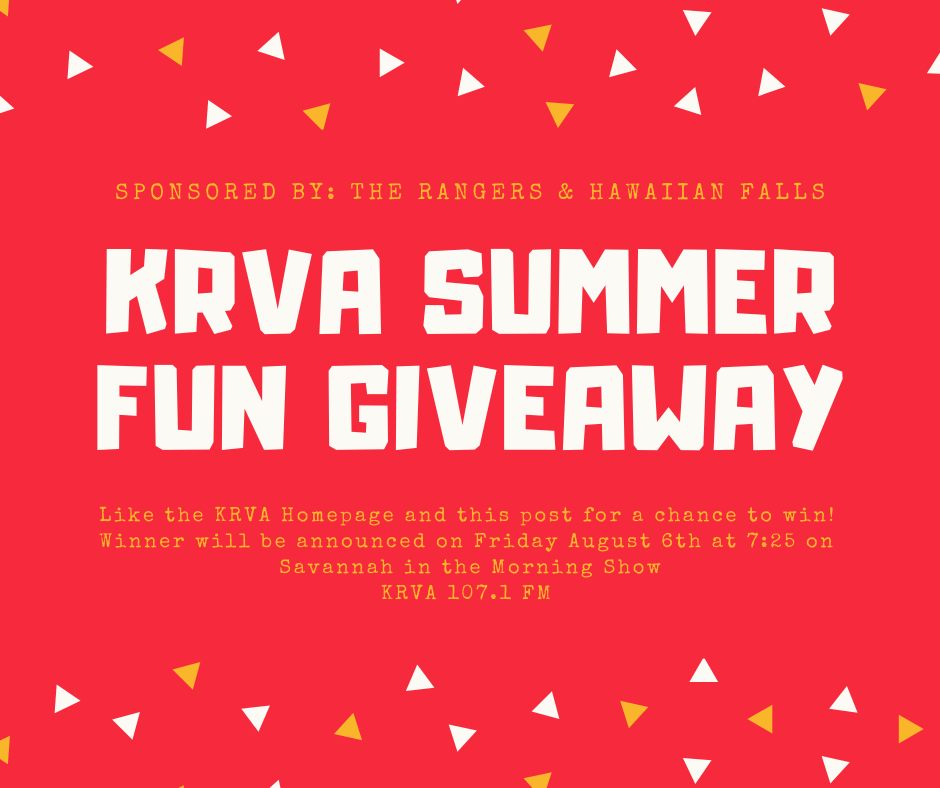 The Final KRVA Summer Fun Giveaway package is here! TWO lucky winners will receive our Family Fun ticket package!
The Family Fun Ticket Package includes: 5 tickets for Hawaiian Falls, 4 Tickets to the Rangers game on August 8th, 2 tickets for Mom and Dad to see Cheap Trick at Billy Bobs on August 6th, 4 tickets to the John Wayne: An American Experience, and 4 tickets to the Texas Cowboy Hall of Fame.
This is a great way to have some last minute summer fun as a whole family!
All you have to do to be entered to win is like the post on KRVA and the KRVA Homepage-It's that easy!
Click here to enter for a chance to win!
Winners will be announced Friday at 7:25 am on the Savannah in the Morning Show on 107.1 KRVA FM.
**Note** Hawaiian Falls tickets can be used at the Garland or Colony Locations. The tickets can be used any normal operating day during the summer.