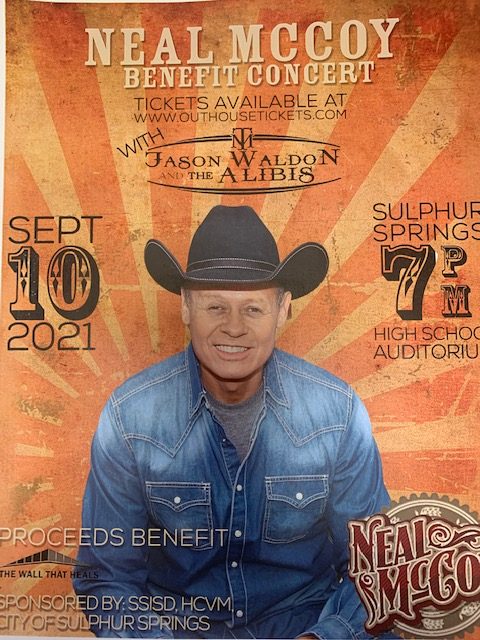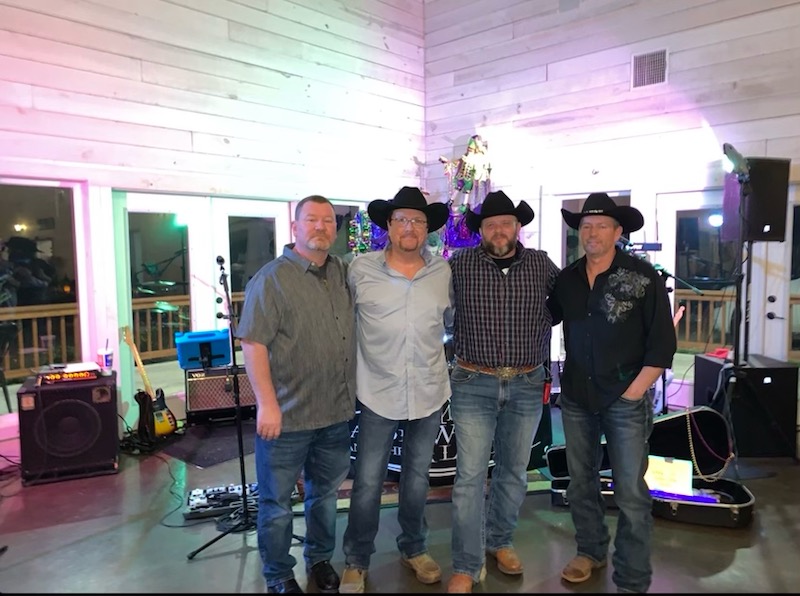 Local boy from a musical family heads up a popular band and opens for Neal McCoy! Sound exciting? Well, truthfully it is, but for Jason Waldon and The Alibis, it's not their first chance to share a stage with big time artists appearing in college towns around Texas. But this concert is uniquely special because it's 'at home' for Jason as well as members of The Alibis. Plus the fact that fans love Neal McCoy!
Jason states, "I grew up listening to Neal and always loved his music and especially the way he just has fun on the stage and fun with the crowd. He is so very entertaining! Plus I have always been a huge fan of his daily 'Pledge of Allegiance'. Neal is a true legend in County music". Jason and the band will be ready to roll for the concert set for Friday September 10, 2021 in the SSHS Auditorium. The concert is a fundraiser helping support the November 4-7 visit of The Wall That Heals in Sulphur Springs, Texas. Tickets are available at www.outhousetickets.com
Jason Waldon is a native of Hopkins County and a graduate of Como-Pickton HIgh School. He's married to his wife Kristen and has two children, Lynleigh and Logan. He is a Veteran of the US Army, serving one tour in Iraq in 2003-2004. Jason grew up with a musical family, watching his dad, Johnny Waldon, playing drums for as long as he can remember. The apple didn't fall far from the tree! Jason came home with his first, very own drum set from McKay's Music right out of high school.
His first band, 2nd Haywood, was formed with friends from school, playing mainly backyard get togethers and birthday parties, but loved hitting big stages every chance they got. In 2003, Jason was called to Iraq and put music on hold. He later bounced around with a few other bands, but 2nd Haywood will always hold a special place. Fast forward 15 years, and Jason formed another band, Jason Waldon and the Alibis. He wanted to play his own music, plus keep the songs he grew up with from the 80's and 90's country with Blues and Classic Rock. This group is made up of friends from Church and mutual friends. The Alibis are: Jimmy Moon on lead guitar/vocals, Jacky Trentham on lead guitar and harmonies, and Ron Robinson on bass guitar. The group has played more than it ever was anticipated over the last 6 years.
The Alibis have put on many shows all over Northeast Texas, East Texas, all the way down to College Station and have had opportunities to open for many Texas artist like, Zane Williams, Aaron Copeland, Bri Bagwell, and Kevin Fowler. According to Jason, "we are extremely thankful for all of the support from many of the fans. They are what motivates us to do what we do. As The Alibis like to say, 'there's nothing like seeing a dance floor packed!'"