Linda Hawk-Pickle Hill who resides in the Reilly Springs area of Hopkins County earned the crown in her age division this summer during an intensive competition focusing on poise and professionalism. She now carries her title and furthers her cause through public appearances with a platform of breast cancer awareness and education.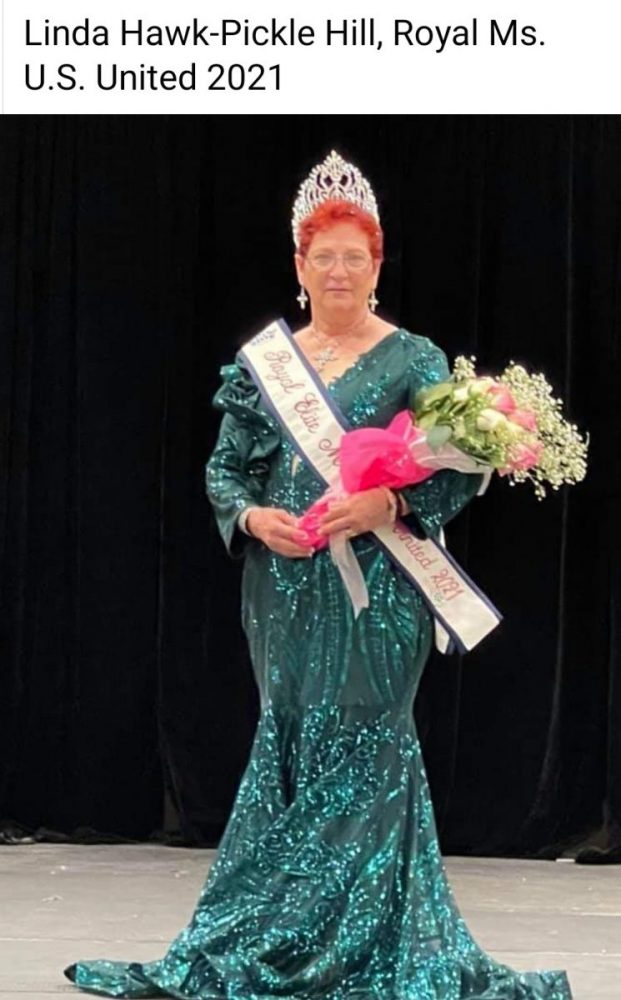 Like many others, Linda Hawk-Pickle Hill 'cut her teeth' in pageantry as an adult. In 2016. Linda had just become a Senior citizen and 'took the plunge' with the Hopkins County Ms. Senior Classic Pageant, then advanced to the State pageant with her service dog at her side. At this point, she had more than fulfilled her granddaughter's dare! But, along the way, Ms. Hill had developed a drive to reach further, rise higher and discover a worthy platform she could represent as a public service. In 2020 when she placed in the Ms. Texas Elite U.S. state contest, she knew she was on her way. "I am a breast cancer survivor myself, and this Pageant's mission of breast cancer awareness and knowledge resonates strongly with my personal story. The title is more than an award, it's actually a working title, inspiring and equipping me for personal appearances and public speaking about breast cancer. One in four women in the United States, as well as some men, will be diagnosed with some form of breast cancer, so the message is urgent. Early detection and medical intervention are the best weapons we have in treating this disease. The Royal Ms. Elite U.S. United title allows me to reach further with a message I believe in".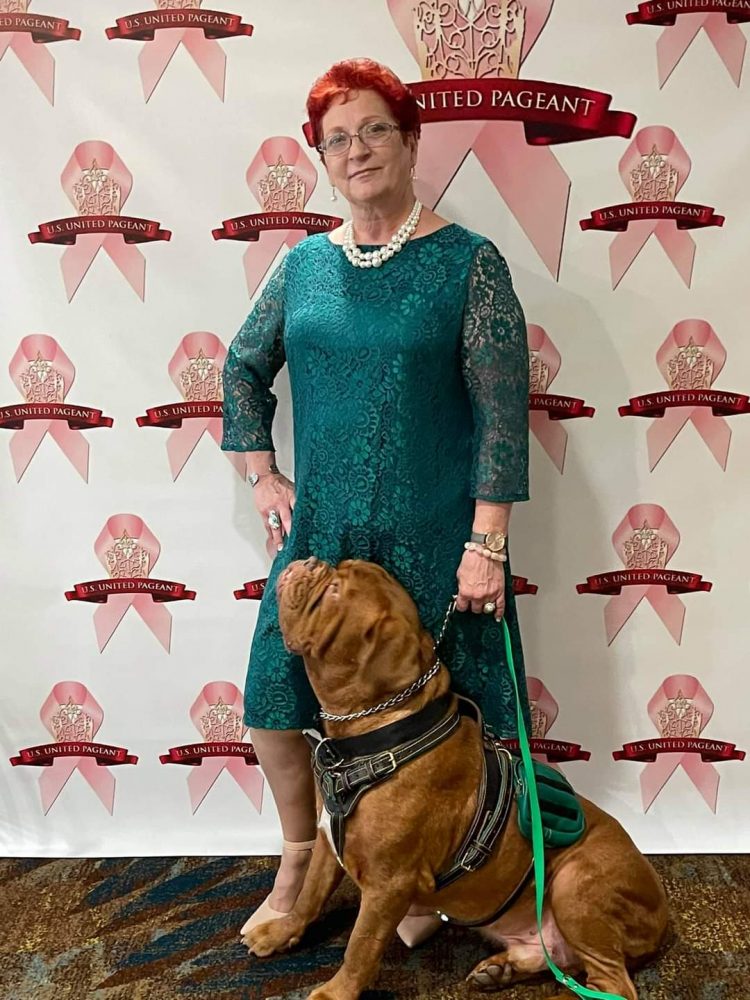 Linda's pageant appearances have always included Bordeaux service dogs, which she breeds and raises. "I am retired military. My current dog offers mainly mobility assistance and also alerts to neuro-pathway disorders, particularly Prinz Metal Angina Syndrome and vascular migraines, both of which easily trigger strokes and heart attacks if untreated. He allows me to continue serving my community in ways that I can. Actually, Erisede is the first service dog to compete with owner in this pageant system! Across the United States, only about a dozen women do so with service animals alongside, but it's now another way that opportunities are opening up for senior women and for handicapped persons, and that's a good step!".
Linda is now busy seeking opportunities to speak on breast cancer awareness. "This has become a journey of self-evaluation; what can I give and how can my efforts be best put to use in this cause, and in service to others".