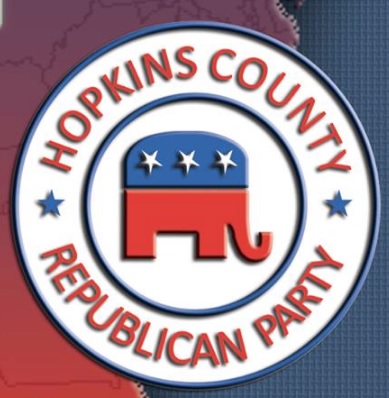 Hopkins County Republican Party's monthly meeting  will be held at 8 a.m. Saturday, August 7, at Pioneer Café, which was graciously offered for use by Barbara Palmer. Breakfast will be served. 
"We will try to have the meeting adjourned  by 9 a.m.," said Donnie Wisenbaker, chairman of Hopkins County GOP. "This month's speaker will be Tory Jackson, North Texas Regional Director for the Texas Republican Party. Tory has been doing great  things for the GOP and the State of Texas.  He will tell us what we can do to get the vote out and grow our numbers. We have got to work harder if we expect to keep Texas Red."
Also to be discussed at the Aug. 7 meeting will be the upcoming Old Time Political Rally scheduled to be held Sept. 11  at the Civic Center here in Sulphur Springs.
"If you are interested in being part of the solution, come join us and enjoy the fellowship, food and learn what you can do to be part of the solution," Wisenbaker invited.